Read & Publish agreement with Jisc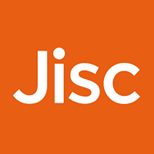 Our two-year cost-neutral Read & Publish agreement with Jisc (from 1 January 2020 – 31 December 2021) has been a great success. 29 UK institutions are participating and we have also had great feedback from authors.
For a single annual charge based on the current year's subscription fee and average of the last 3 years' article processing charges (APCs), researchers at participating institutions are benefitting from:
We are pleased to announce that we are working on the renewal of the Jisc agreement, to run from 1 January 2022 for at least two years. More details will be available shortly.
Aberystwyth University
Bangor University
Cardiff University
Imperial College London
Lancaster University
Liverpool John Moores University
London School of Hygiene and Tropical Medicine
Manchester Metropolitan University
Nottingham Trent University
Oxford Brookes University
Royal Veterinary College
St George's University of London
The Open University
University College London
University of Birmingham
University of Bristol
University of Cambridge
University of East Anglia
University of Edinburgh
University of Exeter
University of Lincoln
University of Liverpool
University of Nottingham
University of Oxford
University of Portsmouth
University of Reading
University of Stirling
University of St Andrews
University of York
Any questions? Contact us