New three-year Read & Publish agreement with Jisc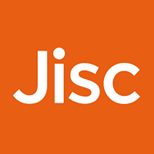 Our two-year cost-neutral Read & Publish agreement with Jisc from 1 January 2020 – 31 December 2021 was a great success and we have had excellent feedback from authors.
A new three-year Read & Publish agreement with Jisc is now available from 1 January 2022 – 31 December 2024 (with an annual opt out) and we are delighted to have already welcomed eight new institutions.
See full details and pricing information on the Jisc website (Jisc-member institutions only).
What does the Jisc Read & Publish agreement offer?
For a single annual charge, participating institutions benefit from:
unlimited access to all three of The Company of Biologists' prestigious hybrid journals – Development, Journal of Cell Science and Journal of Experimental Biology – including the full archive dating back to 1853
uncapped, immediate and fee-free Open Access publishing of accepted articles by corresponding authors under CC BY licence terms in:
Partnership with OA Switchboard
The Company of Biologists is partnering with the OA Switchboard to simplify and streamline the transfer of OA publication-level information to libraries and funders. Jisc member institutions can sign up to the OA Switchboard free of charge until the end of 2023 here.
Institutions participating in the 2022-24 agreement with Jisc
Five-journal package (Development, Journal of Cell Science, Journal of Experimental Biology, Disease Models & Mechanisms, Biology Open):

Aberystwyth University
Bangor University
Cardiff University
Durham University (new from 1 January 2022)
Liverpool John Moores University
Manchester Metropolitan University
NBI (Norwich Bioscience Institutes) Library (new from 1 January 2022)
Newcastle University (new from 1 January 2022)
Nottingham Trent University
Queen's University of Belfast (new from 1 January 2022)
St George's University of London
The Open University
The University of Edinburgh
Ulster University (new from 1 January 2022)
University of Birmingham
University of East Anglia
University of Exeter
University of Kent (new from 1 January 2022)
University of Leeds (new from 1 January 2022)
University of Liverpool
University of Nottingham
University of Portsmouth
University of Reading
University of St Andrews
University of Stirling
Three-journal package (Development, Journal of Cell Science and Journal of Experimental Biology):

Imperial College London
London School of Hygiene and Tropical Medicine
Royal Veterinary College
University College London
University of Aberdeen (new from 1 January 2022)
University of Bristol
University of Lincoln
University of York
Any questions? Contact us