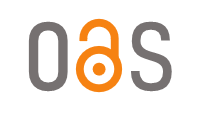 The Company of Biologists partners with the OA Switchboard
The Company of Biologists is delighted to announce a new partnership with the OA Switchboard which enables us to provide real-time publishing information to libraries participating in our Read & Publish initiative.
What is the OA Switchboard?
A not-for-profit industry-wide initiative, the OA Switchboard is an independent intermediary and integrator that connects parties and systems and streamlines the communication and exchange of OA-related publication-level information between publishers, libraries and funders.
How does The Company of Biologists' participation in the OA Switchboard benefit our library customers?
The successful migration of our journals to the Silverchair publishing platform in April 2021 resulted in a range of improvements to the admin functionality available to librarians. We also took the opportunity to explore other ways we could improve our service. In doing so, we identified that, by signing up to OA Switchboard, we could make it much easier for our library customers with Read & Publish or other transformative OA agreements to manage and monitor the success of their OA strategy from 1 January 2022.
The OA Switchboard:
offers standardised and authoritative publication metadata for internal and external reporting and purchasing decisions
enables libraries to monitor deal compliance across many publishers and confirm author and article compliance
delivers structured version of record metadata format (JSON and Excel)
feeds data automatically into existing funder, institution and library systems for further integration, processing and analysis
adopts the ESAC and Jisc standard reporting recommendations
Learn more about the OA Switchboard in this useful three-minute video.
What is the cost? How can libraries participate?
The following library consortia have paid centrally on behalf of member institutions:
BNL (Luxembourg)
University of California/California Digital Library
Jisc (UK) – learn more on the Jisc website
Max Planck Digital Library
UKB/VSNU (Netherlands)
Pricing for individual institutions consists of a fixed annual subscription fee (based on OA research articles as a percentage of global OA research output). The per article transaction fee is waived for 'launch customers'.
Libraries can participate or find out more by emailing Yvonne Campfens, Executive Director of the OA Switchboard.