About The Company of Biologists
The Company of Biologists is a not-for-profit publishing organisation dedicated to supporting and inspiring the biological community.
We are run by distinguished practising scientists. We exist to profit science, not shareholders. We inspire new thinking and support the community of biologists.
The focus of our activities is:
publishing leading peer-reviewed journals
facilitating scientific meetings and communities
providing travel grants for young researchers
supporting and funding research societies
Apply for a Grant or Travelling Fellowship
The Company of Biologists uses the surplus it generates for the benefit of biology and the biological community. We support through grant funding:
Meetings, Workshops and conferences – both large and small – in the fields covered by our journals around the world.
Scientific societies. Three of the societies we fund use part of our funding to provide travel grants to support early career scientists who wish to attend conferences.
Travelling Fellowships to graduate students and post-doctoral researchers wishing to make collaborative visits to other laboratories.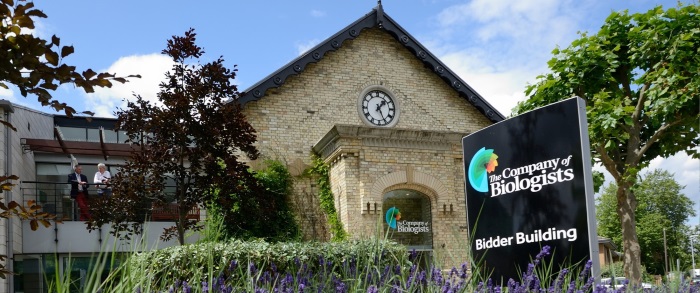 There has been a profound change in the scholarly communication landscape over the past two decades, with a profusion of new publishing and subscription models from commercial and not-for-profit publishers. The increasing importance of Open Access (OA) – making research immediately and freely available to all – has presented challenges as well as opportunities to libraries, funding organisations, publishers and authors alike.
The Company of Biologists' OA journey started 16 years ago. We believe OA is very important to the advancement of science and, over the past year in particular, we have taken big steps to ensure the transition is smooth, transparent and sustainable for all.
Read about our OA journey and find out how we're supporting OA publishing.