22 October 2021
The scholarly communication landscape has changed profoundly over the past two decades, with a profusion of new publishing and subscription models from commercial and not-for-profit publishers. The increasing importance of Open Access (OA) – making research immediately and freely available to all – has presented challenges as well as opportunities for libraries, funding organisations, publishers and researchers alike.
Some fields within the biological and biomedical sciences have welcomed OA publishing for many years, while others have approached it more slowly. Similarly, OA is essential for an increasing number of authors because their funder or institution mandates some form of OA, while for others it is less of a consideration. One thing is certain however – OA will continue to play an important role in the future of publishing. To celebrate Open Access Week 2021, we wanted to share our OA story.
How we support OA
We are a not-for-profit organisation dedicated to supporting and inspiring the biological community worldwide. We have been committed to OA publishing since 2004 as we believe it benefits science through wider and faster dissemination, higher readership and an acceleration in the sharing of quality research.
Over the past two years in particular, we have taken big steps to increase the proportion of OA content in our journals and to ensure that the transition towards OA is smooth, transparent, affordable and sustainable for all.
We're supporting OA in the following ways:
High quality Open Access publishing
Read & Publish agreements with libraries and library consortia
Our commitment to the Transformative Journal approach
High quality Open Access publishing
In 2004, we evolved our subscription journals – Development, Journal of Cell Science and Journal of Experimental Biology – into hybrid journals. This enabled us to maintain subscription revenue at a time when OA as a business model was unsustainable, because publication costs far exceeded income from article processing charges (APCs).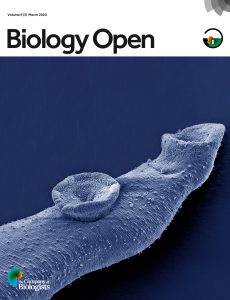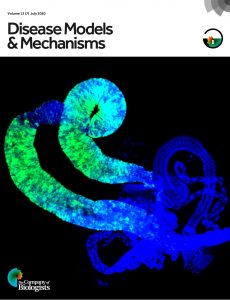 The hybrid model – where authors have the option of publishing their articles Green OA (free to read after 6 months) or Gold OA (free to read immediately) – was our first step towards exploring the publication of our journals as fully OA. Fast forward seven years and, in 2011, we launched Biology Open, our first born-OA journal. Disease Models & Mechanisms also made the switch to become fully OA that same year.
We apply the same high standards to all articles, whether OA or not. And, as OA continues to evolve, our journals will remain a source of reliable, quality research in the life sciences.
Read & Publish agreements with libraries and library consortia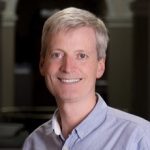 Navigating the transition to fully OA publishing has not been straightforward. "It has been a challenge to find a way to transition to fully OA whilst maintaining financial stability" said Professor Matthew Freeman, Head of the Dunn School of Pathology, University of Oxford, and Chairman of The Company of Biologists. "Not every biologist has access to funds for APCs and there has also been much discussion and debate about what the best mechanisms are to promote OA fairly."
In November 2019 – following extensive consultation and collaboration with libraries, funding organisations and other publishers – we were one of the first not-for-profit publishers to launch a cost-neutral Read & Publish (R&P) OA initiative.
R&P agreements support institutions and authors working to meet funding requirements and to make OA the default publishing choice. From the start, we took the decision to enable corresponding authors at participating institutions to publish an uncapped number of Open Access research articles without paying a fee. We also chose to offer unlimited access to the journals, including the full archive dating back to 1853.
We are delighted with the success of the Read & Publish initiative. Over 375 institutions in more than 30 countries are now participating and we have had very positive feedback from librarians, library consortia and authors.
We have signed R&P agreements with four library consortia – CSIC (Spain), Jisc (UK), MALMAD (Israel), IReL (Ireland) – as well as with individual institutions.
We are piloting variations of our standard Read & Publish model with the Max Planck Digital Library and the University of California. These agreements also include our fully Open Access journals – Disease Models & Mechanisms and Biology Open – as does our new three-year agreement with Jisc from 2022-2024.
We have also signed a landmark agreement with Electronic Information for Libraries (EIFL) which enables researchers in 30 developing and transition economy countries to publish Open Access research articles in our subscription journals without charge.
For journals where OA publishing has historically been too expensive for researchers due to a lack of funding, R&P agreements have already led to an increase in accepted OA articles. And articles published as a result of R&P deals across all three of our hybrid journals represent 60% of all OA articles accepted so far this year.
Commitment to the Transformative Journal approach
The high level of uptake of our R&P agreements gave us the confidence to commit to the 'transformative' route towards Open Access. Our three hybrid journals were the first journals to be afforded Transformative Journal status by Plan S.
The Transformative Journal strategy signals our commitment to move towards full OA, while allowing us to provide publishing options that support all our authors as we approach this change in the publishing landscape.
Development, Journal of Cell Science and Journal of Experimental Biology – as Transformative Journals – will continue to offer three publication choices – free non-OA publishing, Gold OA (author pays), and APC-free OA publishing through R&P agreements. This means that researchers can continue to publish with us regardless of their funder or financial status.
"I am delighted that The Company of Biologists is fully committed to transitioning its journals to full Open Access – as evidenced by the Read and Publish arrangements developed last year and the announcement that their three subscription journals will become Transformative Journals, from January 2021," said Robert Kiley, Head of Open Research at Wellcome. "We welcome the commitment to transition to full Open Access, to offset subscription income from payments for publishing services and to work to increase the share of OA content, year-on-year. I hope other journals follow the lead set by The Company of Biologists."
We have come a long way over the past 17 years, and our community remains at the heart of our publishing decisions. Whatever the future of publishing may hold, you can rest assured that The Company of Biologists and its journals will remain committed to supporting our authors, reviewers, readers and library partners.
To celebrate Open Access Week 2021, we asked our Editors-in-Chief of Development, Journal of Cell Science and Journal of Experimental Biology for their thoughts on Open Access publishing.