Read & Publish agreement with Jisc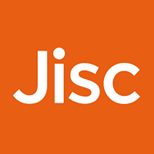 Our Read & Publish agreement with Jisc runs for an initial period from 1 January 2020 – 31 December 2021.
It's not too late for institutions to participate in the 2020 deal. If you find your institution has paid for 2020, we will either set this payment against the new Read & Publish invoice or arrange a refund.
For a single annual charge based on the current year's subscription fee and average of the last 3 years' article processing charges (APCs), the Jisc agreement enables researchers at participating UK universities to have unlimited access to all three of The Company of Biologists' prestigious journals – Development, Journal of Cell Science and Journal of Experimental Biology – including backfiles and all APCs waived for corresponding authors. The 2021 price increase has been capped at 2%.
Kathryn Spiller, licensing manager at Jisc said:
"The Company of Biologists is one of a small group of not-for-profit publishers who are working hard to push the open access agenda forward. Their new Read & Publish open access initiative is an important step in their OA journey, and we were delighted to be the first national library consortium to negotiate an agreement.

The Jisc agreement also enables institutions that have not previously subscribed to any of The Company of Biologist's journals to benefit from an exceptionally cost-effective rate for read and publish access for their researchers.

We are very pleased with the take-up of the agreement so far, and look forward to working with The Company of Biologists to increase participation even further."
Participating institutions benefit from:
Participating institutions to date:
Aberystwyth University
Bangor University
Cardiff University
Imperial College London
Lancaster University
Liverpool John Moores University
London School of Hygiene and Tropical Medicine
Manchester Metropolitan University
Oxford Brookes University
St George's University of London
The Open University
University of Birmingham
University of Cambridge
University of East Anglia
University of Edinburgh
University of Exeter
University of Lincoln
University of Liverpool
University of Oxford
University of Portsmouth
University of Reading
University of St Andrews
University of York
Any questions? Contact us