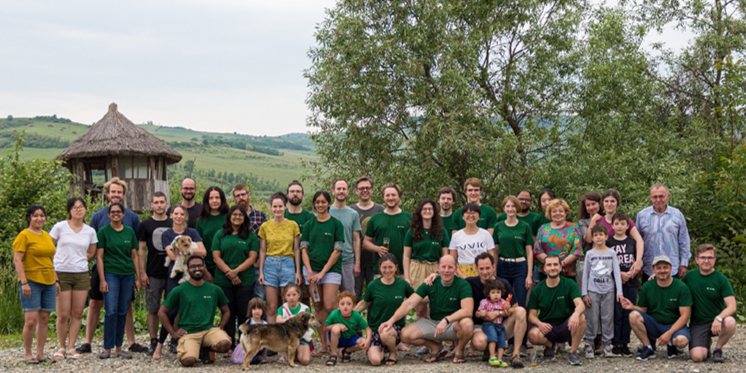 26 September 2022
Romania's Pike Lake is an important refuge for the wide variety of migratory birds that pass through it each year. This summer, it also played host to a community of neuroscientists who had gathered for the tenth edition of the Transylvanian Experimental Neuroscience Summer School (TENSS). Running from 1-21 June 2022, the course was partly funded by one of our Scientific Meeting Grants.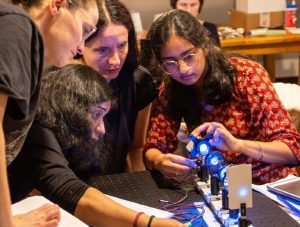 TENSS is an annual summer school organised by Florin Albeanu (Cold Spring Harbor Laboratory, NY, USA), Adam Kampff (Sainsbury Wellcome Centre, UCL, UK) and Raul Muresan (Transylvanian Institute of Neuroscience, Romania). The course offers students exposure to the latest techniques in the neuroscience field, including optogenetics and electrophysiology, with a mixture of lectures and hands-on laboratory sessions. Understanding how artificial intelligence (AI) can be applied to data analysis is also becoming increasingly important. Federico Carnevale is an alumnus of TENSS and has been returning to teach at the summer school since 2019. This year was no exception, and he used his lecture time to discuss the use of deep networks in neuroscience. For the first time, TENSS also held a satellite event in the form of a seminar entitled 'A journey from neural circuits to behaviour'. This was held in the nearby city of Cluj-Napoca and was organised in collaboration with Babeș-Bolyai University.
During the laboratory sessions, students were able to try their hand at the practical techniques covered in the lectures. They built their own microscopes on rails to improve their understanding of optics, and even constructed their own equipment to make electrophysiology recordings. They were then able to apply the skills they had acquired over the duration of the summer school to design and conduct their own mini research projects. This practical element of the summer school also gave students the opportunity to interact with the lecturers and teaching assistants.

The picturesque, remote setting allowed students to fully immerse themselves in the small community that they had formed on the shores of the lake, with participants living, eating, and working together in a collaborative environment. Some lectures even took place by the pool, which was well-used by participants during breaks between sessions.
As in previous years, the cohort was diverse, with 14 students travelling to Romania from institutes across Europe, America, Asia and Africa. Pandemic travel restrictions still presented a challenge in some cases, although the organisers noted that these were easier to navigate than they were in 2021. The organisers' joy at this development was reflected in this year's course poster, which depicts a person escaping from behind a Zoom screen. The proximity of Romania to the conflict in Ukraine likely resulted in the course receiving fewer applications than usual. Despite this, there were still 68 applicants from 24 countries, demonstrating the wide reach of this summer school.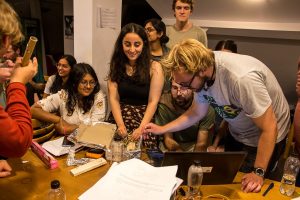 The course has a great reputation for establishing a collegiate feel among attendees, creating an environment where early-career researchers can interact freely both with their peers and the invited lecturers. "I think that TENSS became a family over the years and throughout the course the organisers and especially Florin made us feel like part of that family," one student said. "I strongly believe that this approach is the cornerstone of TENSS and allows students to feel comfortable, which generates a highly pleasant environment to take more advantage of the content and improve their learning".