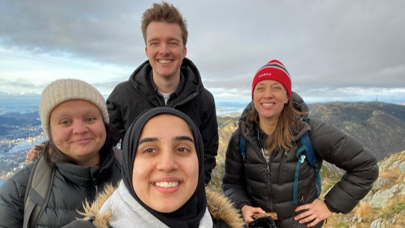 14 February 2022
Four of The Company of Biologists' journals – Development, Journal of Cell Science, Journal of Experimental Biology and Disease Models & Mechanisms – offer Travelling Fellowships of up to £3,000 to graduate students and postdoctoral researchers wishing to make collaborative visits to other laboratories. Here, we explain what makes our Travelling Fellowships such a great opportunity.
Travelling Fellowships facilitate exciting laboratory visits
Being able to visit another laboratory to learn a new skill or to collect important samples is often a valuable opportunity for both your research and for your career development, but the underlying costs can be prohibitive. Our Travelling Fellowships are designed to offset costs including travel, subsistence, accommodation and bench fees when you visit another lab. By supporting these logistics, Travelling Fellowships enable meaningful visits to other research groups where you can learn new skills as well as forming new connections and experiences.
Our Travelling Fellowships support a range of projects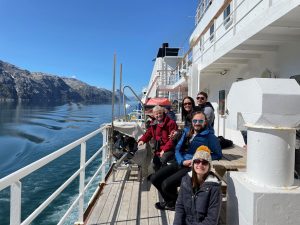 Travelling Fellowships are used to support travel and accommodation for a range of different projects within the broad scope of our journals. As pandemic travel restrictions eased in 2021, Travelling Fellowships from Journal of Cell Science and Journal of Experimental Biology enabled PhD students Kerri Smith and Alexandru Chelu to embark on an Arctic expedition investigating the longevity of the Greenland shark. Meanwhile, Elijah Lowenstein was supported by a Travelling Fellowship from Development to journey from Berlin to the US, where he collaborated with a research group to study swallowing in vivo; this was instrumental to completing his doctoral studies.
You should be working in the field of the journal to which you apply. All applications are assessed by an Editor at that journal, so you can be assured they are being considered by experts in your research area.
Travelling Fellowships have a lasting impact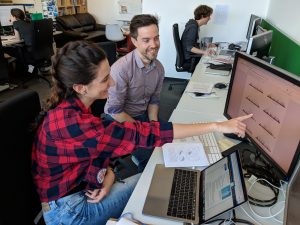 A Travelling Fellowship could help shape the course of your career. In 2020, Silvia Galan travelled from her home lab in Barcelona to the Max Planck Institute in Germany, where she spent three months working with the Vaquerizas group on chromatin architecture. The results of this collaboration were later published by Nature Genetics.
Sina Krokowski used a Journal of Cell Science Travelling Fellowship back in 2015 to travel to the Carballido-López lab in Paris. She was a graduate student at the time and the visit allowed her to learn a new technique that was vital for completing her PhD. She is now a postdoctoral researcher at the University of Cambridge, where she is investigating the cell biology underlying host-pathogen interactions. "The Travelling Fellowship was such a fun and important experience for me, I would really recommend it to any early-career researcher," Sina said.
If this article has encouraged you to apply for a Travelling Fellowship, you can find out more about eligibility and the application process by visiting our Travelling Fellowships page.