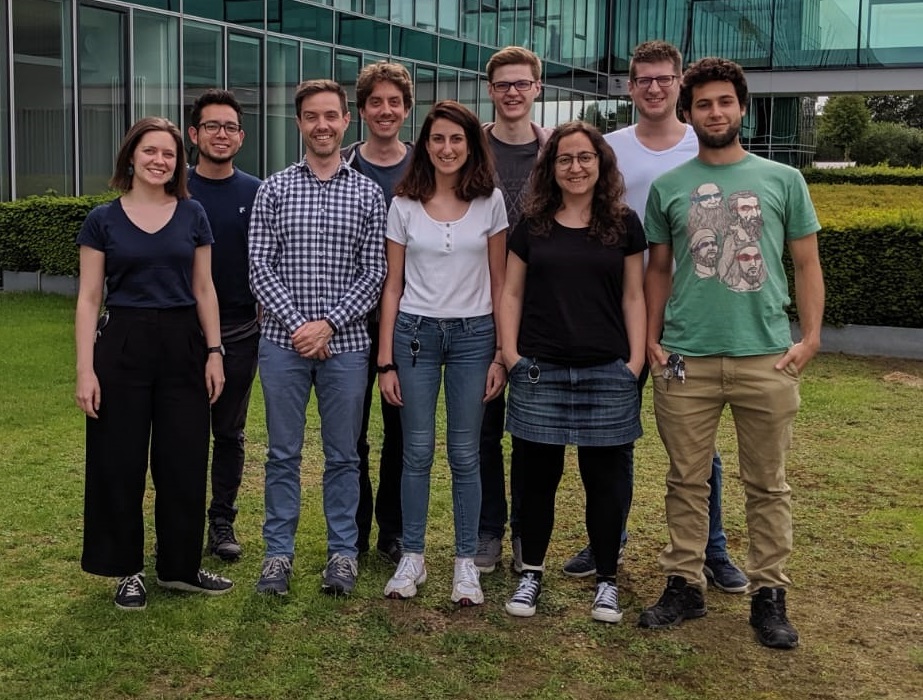 16 October 2020
Three-dimensional chromatin architecture is vital for cell functionality. In recent years, there's been a marked increase in the effort to bridge the gap between transcription activity and 3D chromatin structure. A Travelling Fellowship from Journal of Cell Science helped Silvia Galan travel from the Structural Genomics lab, led by Professor Marc A. Marti-Renom at the Centre for Genomic Regulation in Barcelona, to Professor Juanma Vaquerizas' lab at the Max Planck Institute in Germany. As part of her PhD, she spent 3 months learning from the group, who are known for their extensive knowledge and expertise in early development and chromatin structure.
The Vaquerizas lab has developed a methodology to identify significant changes in 3D chromatin structure between conditions, such as development, evolution and disease. Over the course of her visit, Silvia was able to learn the method directly from the team. Her work from the project has now been accepted for publication by Nature Genetics.
"The aim of my stay was to identify and classify different 3D chromatin architecture patterns to reflect the differentiation status and transcription state of the cells," explained Silvia. She applied a tool developed by the Vaquerizas lab, called CHESS (Comparison of Hi-C Experiments using Structural Similarity), to their low input Hi-C method of primary B-cells from a diffuse large B-cell lymphoma (DLBCL) patient.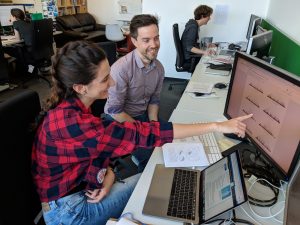 The work allowed Silvia to catch the differential regions between B-cells and DLBCL datasets. To identify and classify the features that were appearing or disappearing in these regions, she applied different image processing techniques. By computing the 2D cross-correlation between all of the features, Silvia obtained clusters of structures such as loops, borders, stripes and TADs. In the final step, she made 3D models of two regions to help understand the mechanisms and implications of the structural changes. The expertise and available data from the Vaquerizas lab meant that Silvia was able, for the first time, to predict and classify structural patterns that significantly change between development, evolution and disease.
Travelling Fellowships don't just make way for exceptional science – they also present recipients with exciting opportunities away from the bench. "I had a really good time with the group," said Silvia. "We had fun after work going to birthday parties, playing board games and making homemade pizzas." Being based in Münster, she was also able to easily visit Cologne and Berlin for the first time.
Find out more about Silvia's published work, and find both the Vaquerizas lab and the Marcius lab on Twitter to stay up to date with their research.
About our grants
Our Travelling Fellowships award up to £2,500 for early-career researchers to undertake a collaborative visit to other labs. 2020 has paused international travel for the time being, but we are still accepting applications for future trips. The next application deadline is 16 October – find out more and how to apply.
Our DMM Conference Travel Grants have been expanded to reflect the changing situation. Awarding early-career researchers with funding to attend conferences and meetings around the world, we will consider applications to attend virtual and online scientific meetings, conferences, workshops and training courses.