Important information
Due to the rapidly evolving COVID-19 pandemic, this Workshop has been postponed in response to delegate welfare concerns regarding safety, travel restrictions and quarantines.
Should you have any concerns or questions, please contact our Events Team.
The Cytoskeletal Road to Neuronal Function
Organisers: Andrew Carter, Carsten Janke and Oren Schuldiner
Date: 19 - 22 April 2020
Location: Wiston House, UK
The cytoskeleton is a key feature of every living cell. In eukaryotes, microtubule and actin filaments are ubiquitous cytoskeletal elements which work together with molecular motors and a plethora of other proteins to perform many different functions. Neurons are particularly dependent on their cytoskeleton which plays key roles spanning from neuronal differentiation and migration, through axonal trafficking and synapse formation, to neurodegeneration and cell death.
This Workshop brings together scientists from a wide spectrum of disciplines that do not commonly have the chance to interact: neurobiologists with backgrounds in cellular, developmental systems and behavioural neurobiology, as well as structural biologists and biochemists from the cytoskeleton field. Our aim is to delineate how basic molecular and structural knowledge from the cytoskeleton field can help our understanding of neuronal processes that take place on a larger scale. We will discuss topics such as neuronal development and connectivity, neuronal transmission, and also neurodegeneration. Examples of the questions we will discuss are: Why do mutations in cytoskeletal components result in specific subsets of neurons dying? How do defects in the cytoskeleton contribute to erroneous neuronal migration and neurodevelopment and how common are these in human populations? How is the cytoskeleton involved in memory generation, processing and storage?
Combining our increased understanding of structural and biochemical aspects of microtubules, actin filaments and motors, with refined tools to study neuronal functions in organisms makes this an especially exciting time to bring people together. Our goal is to discuss novel ideas and form new, fruitful collaborations in a small and focussed setting. We anticipate that our workshop will catalyse a strong interdisciplinary approach to explaining some of the key molecular processes involved in the formation of a brain, its function and how it goes wrong in diseases from dementias to psychiatric disorders.
Organisers & speakers
Andrew Carter, MRC Laboratory of Molecular Biology, UK
Carsten Janke, Institut Curie, France
Oren Schuldiner, Weizmann Institute of Science, Israel
Peter Bieling, Max Planck Institute of Molecular Physiology, Germany
Frank Bradke, German Center for Neurodegenerative Diseases, Germany
Peter Brophy, University of Edinburgh, UK
Valeria Cavalli, Washington University, St Louis, USA
Bianxiao Cui, Stanford University, USA
Filippo Del Bene, Institut Curie, France
Aurnab Ghose, IISER Pune, India
Michel Goedert, MRC Laboratory of Molecular Biology, UK
Christian Gonzalez Billault, University of Chile, Santiago, Chile
Erika Holzbaur, University of Pennsylvania, USA
Lukas Kapitein, Utrecht University, The Netherlands
Thomas Misgeld, Technichal University Munich, Germany
Naoko Mizuno, Max Planck Institute of Biochemistry, Germany
Gaia Novarino, Institute of Science and Technology, Austria
Guangshuo Ou, Tsinghua University, China
Olga Penagarikano, University of the Basque Country, Spain
Beatriz Rico, King's College London, UK
Melissa Rolls, Penn State University, USA
Shaul Yogev, Yale University, USA
Early-career researchers
This Workshop is now full.
We offer around 10 funded places for early-career researchers to attend our Workshops along with the 20 speakers. We just ask that you pay for your own travel costs. If you would like to attend please complete the application form and attach a one page CV and a letter of support from your supervisor. If your supervisor would prefer to send the letter directly to us please ask them to email it to Workshops@biologists.com
All attendees are expected to actively contribute to the Workshops by asking questions at presentation sessions and taking part in discussions.
At some Workshops, early career scientists are given additional responsibilities to promote their involvement, such as:
Write a daily blog for the Node
Summarise the previous day's themes to set the scene for the next day's sessions
Present a poster on their research interests
Propose future directions and collaborations
Give a short talk on their research
Make a short 2 minute video on their experience at the Workshop
Most of these activities would be carried out in pairs or small groups and often with the
support of more senior scientists present.
About Wiston House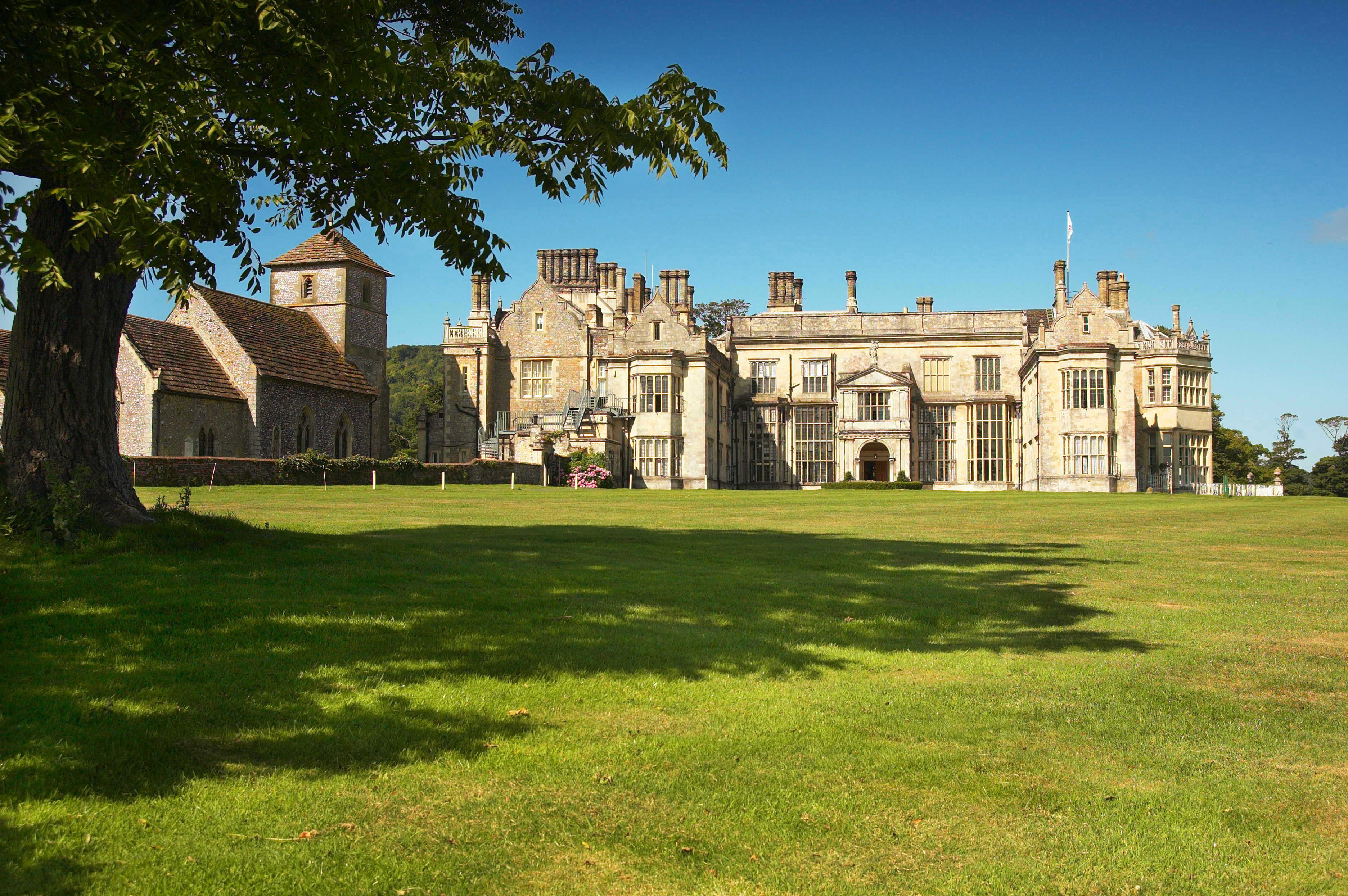 The workshop will be held at the beautiful Wiston House, which is a 16th century Grade I listed building located at the foot of the South Downs in West Sussex. The house is surrounded by over 6,000 acres of parkland with magnificent views from the mile-long drive.
Wiston House is the home of Wilton Park, one of the world's leading centres for the discussion of key international policy issues. Wilton Park was created in 1946 to help re-establish peace and democracy in Europe as part of an initiative inspired by Winston Churchill. Wiston House has an amazing history and appears in the Domesday Book, the register of English possessions made by William the Conqueror in 1086, 20 years after he won the Battle of Hastings.
Wiston House is 32 miles from Gatwick Airport and 60 miles from Heathrow Airport. The nearest train station is Shoreham-by-Sea, which is a 20 minute taxi ride from Wiston House and takes 1 hour 10 minutes from London Victoria.
Wiston House
Steyning Road
Steyning
West Sussex
BN44 3DZ
Tel: +44 (0) 1903 815020
www.wistonhouse.co.uk