6 July 2020
Throughout all fields of biology there are vibrant, active and engaged communities. Social media, email, video chat and webinars mix with personal interactions as the basis of collaborations. The web has become our main source of information and, now more than ever, science is an increasingly online enterprise.
We're proud to host, alongside our journals, three dedicated community sites to extend our support to biologists everywhere. Each site has its own dedicated community manager to oversee the day-to-day running and long-term development. They're on hand to support you and make sure these resources continually serve the community.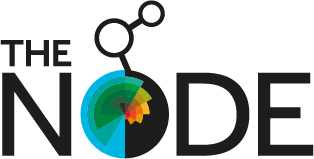 Celebrating its tenth year, the Node is an online connection point for developmental biologists hosted Development. The Node has been viewed over two million times and regularly receives more than thirty thousand page views per month. A continuous stream of new content posted by the community keeps the Node a relevant resource, making it an essential part of daily online life for the developmental biology community.
Across its ten year history, the Node has received 2,488 blog posts covering everything from meeting reports to research highlights, image competitions to career stories. They have been written by authors around the world, from undergraduates to professors, singly or in groups. An ongoing interview series puts faces to the names behind Development papers, while the jobs board has helped people find their ideal next step and the events calendar promotes meetings big and small.
More recently, the Node launched the Node Network. A global database of developmental and stem cell biologists, the Network aims to make it easier for you to find people for professional purposes and can be used with diversity in mind. The Network currently has 717 members from 40 countries, with new PIs being the most represented career stage. Find out more about the Network, and do consider becoming a member if you want to increase your visibility.

We launched preLights in 2018 as our very own preprint highlighting service. Increasing numbers of researchers have recognised the value in making their research available at an early stage. An exponential growth in the number of preprints has made it increasingly difficult for researchers to find preprints most relevant to their field.
We launched preLights as a community platform for selecting, highlighting and commenting on recent preprints from across the biological sciences. We want to help researchers discover the most interesting and relevant preprints from the growing archive of manuscripts deposited on bioRxiv and other preprint servers. In 2019 preLights was shortlisted for the ALPSP Awards for Innovation in Publishing and has since been highlighted by Nature Index as a recommended platform for preprint reading.
Our team of preLighters, a community of over 200 early-career researchers, drive the site's direction. We work closely with the community to develop new ideas, such as with the launch of preLists in 2019. This initiative allows the preLighters to curate lists of preprints for the community, such as preprints presented at scientific meetings or on a specific topic. A team of preLighters are also behind the website covidpreprints.com, which tracks landmark coronavirus studies throughout the ongoing pandemic.
We hope preLights has contributed to interesting discussions, and provides a platform for our early-career researchers to share their opinions and expand their networks. We regularly issue calls for new preLighters, so be sure to keep an eye out for the next round.

The latest addition to our roster of community initiatives, FocalPlane is hosted by Journal of Cell Science. Launched in July 2020, FocalPlane is an online meeting place to connect people, products, resources and information from the microscopy community.
Microscopy is a discipline that unites biologists across all areas of research. A frequently cited difficulty is the gap in knowledge sharing between microscopy experts and non-experts. In response, we have created this new community resource for microscopists and biologists alike to share the latest microscopy news, events and resources.
FocalPlane is free to access and users can register for a free account to post their own contribution. The site hosts news, interviews, opinions, tools, job listings and events to help promote interactions and foster connections. Find out more and follow FocalPlane on Twitter for the latest updates!