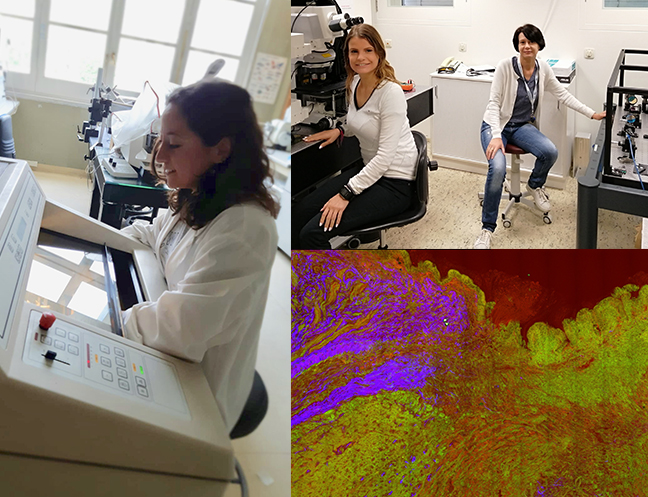 30 September 2019
As intelligent problem-solvers and devious escape artists with the ability to change colour, skin texture and shape, octopuses have captured the minds of researchers for good reason. Hydrostats make up the octopus' most well-known feature, its eight arms. These muscular structures lack skeletal support, which provides octopuses with a high degree of flexibility that is visible in their ability to explore and manipulate small objects. Octopuses use their arms extensively, resulting in a high risk of potential damage. To combat such damages, these complex structures can fully heal and functionally regenerate. Technical limitations, however, mean the underlying cellular and biological machinery remain unclear.
For Pamela Imperadore from the Association for Cephalopod Research in Naples, Italy, the Travelling Fellowship was her ticket to tackle this problem. She joined Professor Matthias Kirsch's laboratory at the University Hospital Carl Gustav Carus, TU Dresden in Germany to test new imaging label-free techniques to visualise healing and regeneration in octopus arms. Coherent anti-Stokes Raman scattering (CARS) microscopy can be used in conjunction with other multiphoton techniques to gather morpho-chemical information from samples. CARS detects lipids, while endogenous two-photon excited fluorescence (TPEF) highlights endogenous fluorescent molecules and second harmonic generation (SHG) reveals collagen.
During her visit, Pamela investigated morphological, structural and cellular modifications occurring in an octopus arm before and after lesion using multiphoton microscopy. Using the multi-modal CARS microscope, she was able to detect CARS, TPEF and SHG signals on a single image, clearly visualising the tissues of the arm.
"This imaging approach was successful and has the potential to be applicable to other cephalopod research, as well as to non-mammalian animal species," said Pamela. "With this new procedure, we could gather a vast amount of data and overcome the limitation of species-specific markers' availability and imaging a 'picture' as a whole, without focusing on a few proteins."
"The trip allowed me to learn and apply the principles of label-free multiphoton microscopy, which was a valuable extension of my training as a young, passionate researcher. It has been a challenge for me, but also a good chance for my personal growth and for my career in science. I am grateful for the JEB grant and to Prof. Kirsch's staff who supported me during my stay in Dresden; both represent an extraordinary opportunity."