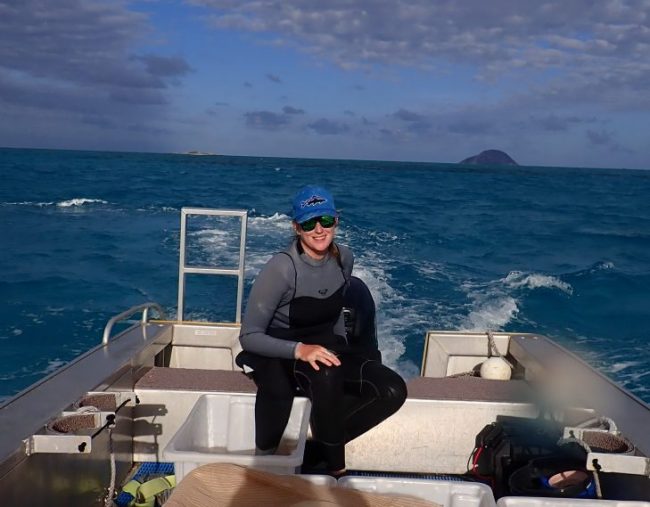 6 August 2020
Over the last few months, we've heard about lab shutdowns, cancelled fieldtrips and virtual PhD defences, but what about the students caught in the middle? 
With worldwide freezing hires in academia and funding uncertainty, it's a time of great turmoil for our young scientists. Dr Jodie Rummer is an Associate Professor at the Australian Research Council (ARC) Centre of Excellence for Coral Reef Studies at James Cook University. We spoke with Jodie to find out how her students are getting on.
Tough times for a PhD student
Kelly Hannan (pictured above) is a PhD student in Jodie's lab with 6 months left of her doctoral studies. "Kelly is on a doctoral fellowship for her final project. The fellowships are run by the Australian Museum and they only offer one or two each year, so it is quite prestigious," said Jodie. The fellowship will cover the logistics for Kelly's final big project and a Sea World research grant will cover other research costs.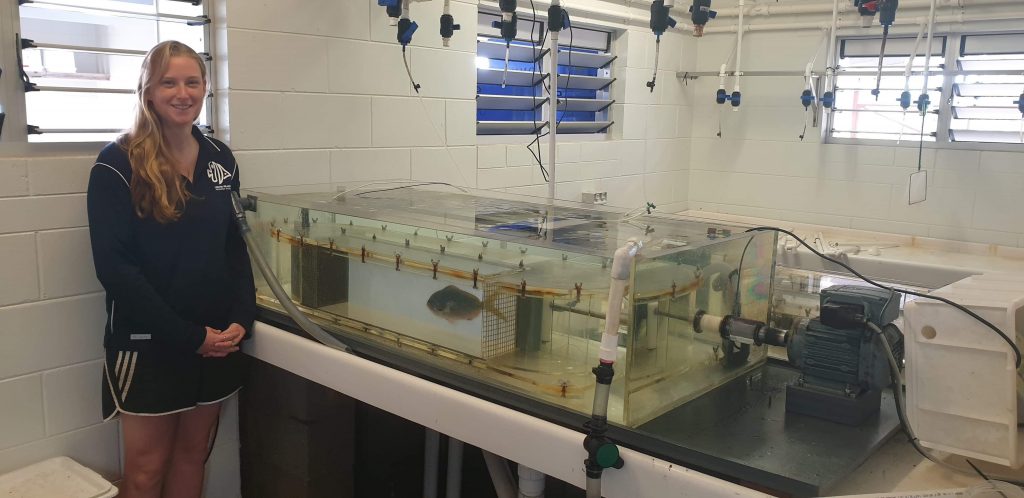 As well as pressing pause on fieldwork, the group is also dealing with conference cancellations. For early-career researchers, conferences play an important part in future directions. "Kelly was ready to debut her research on the international stage," said Jodie. The team had 17 abstracts to present at three, now cancelled, conferences – the International Congress on the Biology of Fish in Montpellier, the International Coral Reef Symposium in Bremen and the Society for Experimental Biology in Prague. For Jodie, it is important that Kelly gets her final piece of fieldwork approved so that she can tell the story she wants to tell with her research. "It is your legacy for such a long time and to start your career, it would be really nice to have a complete story to tell."
A lot of professors are passing on datasets to their students, and Jodie is no different. Kelly's PhD research follows on from Jodie's, on the mechanistic basis of oxygen transport under stress in fish. "There are datasets Kelly can write up if it comes to it," explained Jodie. "But, I'm hoping for the best – her planned trip is within Queensland, so if they reopen the research station she will just be able to fit in a 2 month field project," said Jodie. Kelly's trip might be the main one the team can salvage for the season, and Jodie is determined to help her get there. "I'll pay for an extension for her scholarship from my research funds. It is important and I am saving money by not travelling internationally," she said.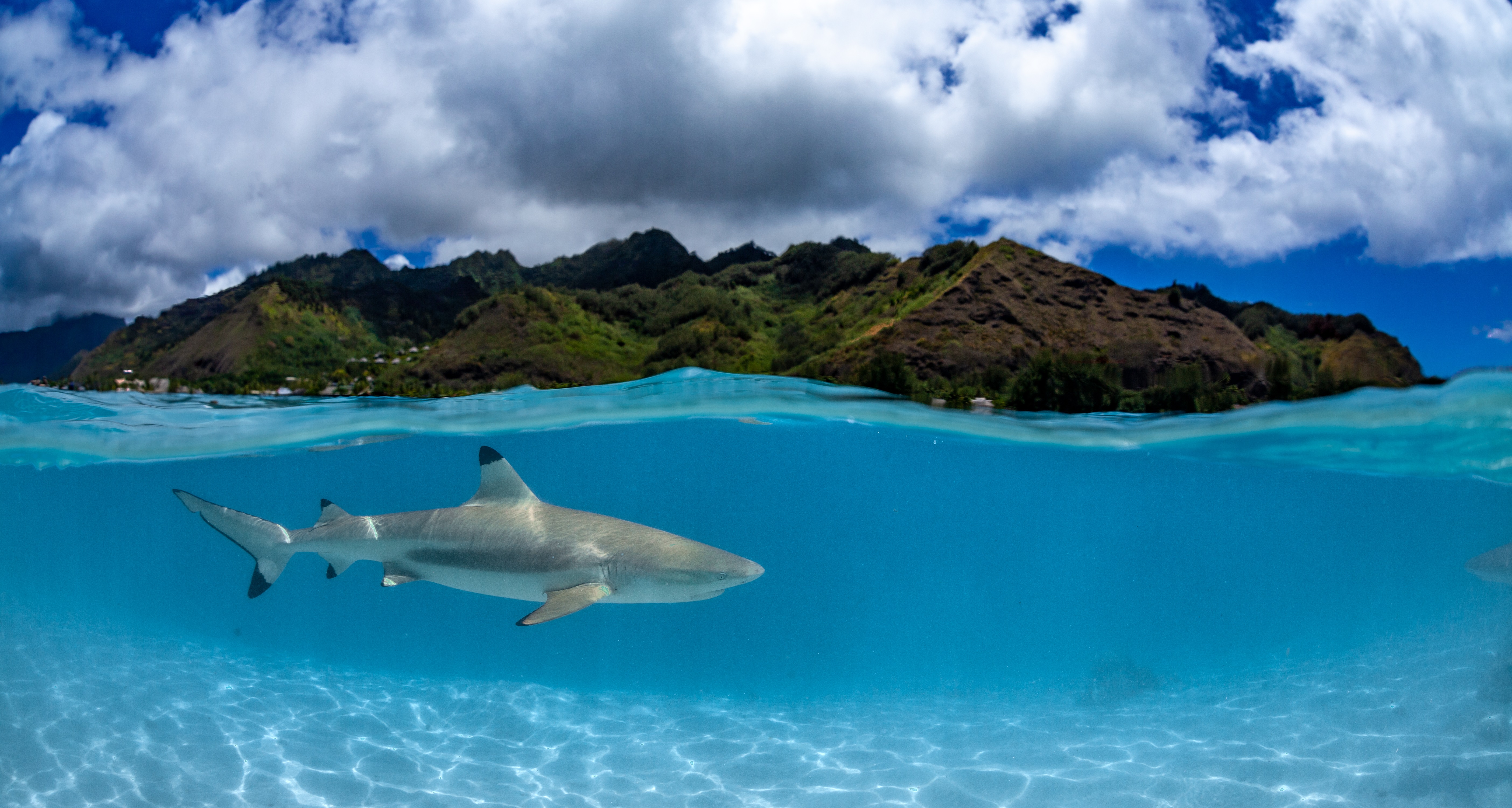 The students come first
"My students are my priority – this is their career." Jodie is firm, acknowledging her luck at having a continuing position. "These students are on the brink of their career and it's a time where the job market is going to be so hard," she said. There's already a hiring freeze in Australia and some smaller universities are consolidating a lot of redundancies.
"My biggest concern is cuts to student programmes and research budgets. Students need that infrastructure and support system more than ever," said Jodie. Fortunately, Jodie's team can carry out a lot of their research on a budget. "There's a lot of duct tape, zip ties and rubber bands, which is good" laughed Jodie. "But students still need to eat and live and have a roof over their heads. I want to make sure they're supported, and that their mental health is supported, too."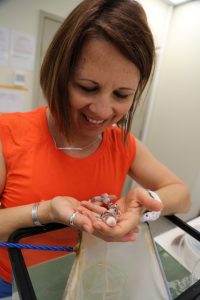 Aside from one PhD student, who has successfully secured a 2 year postdoc in Canada, Jodie is passing on one piece of advice. "I'm just saying to everyone, stay as long as you can. Make the most of the last few days they allow you to be a student, don't finish until you are kicked out because that's when the clock starts ticking. Other than that, I can't give them advice – no one has been in this situation before," she said.
Jodie meets with her students every Thursday. It's a long day with students from different time zones but she knows it's vital. "We do all of these supervisor trainings but a global pandemic was not part of that workshop! There is no information on what to do if the entire world has to shut down," said Jodie. "It's been a roller coaster. It's good that they don't all break down on the same day and that I don't break down on that day as well!"
Beyond academia
"It's becoming more common now that academia is not the only path," said Jodie. The current pandemic showcases that more than ever. "We need amazing scientists in so many facets of the world. Communication and policy and legislation and action – we need articulate and competent scientists everywhere. It's an important conversation that we need to be having with our students all the time, but especially right now."
Find out more about Jodie in her interview with Journal of Experimental Biology.