Unconventional and Emerging Experimental Organisms in Cell and Developmental Biology
Organisers: Swathi Arur, James Briscoe, Gautam Dey and Cassandra Extavour
Date: 17-20 September 2023
Location: Wotton House, Surrey, UK
The aim of this meeting is to bring together researchers with expertise in unconventional experimental organisms to share their knowledge and exchange technical approaches. The increasing use of less well-studied systems allows us to tackle fundamental questions around the evolution of multicellular life, body plans and structures, to investigate conserved and divergent cell biological processes and to provide insight into the mechanisms responsible for developmental pattern formation, regeneration, homeostasis and ageing. The meeting will provide an exciting survey of the diversity of life and biological processes, and we hope it will act as a catalyst for disseminating ideas and the application of cutting-edge methods to new organisms.
In addition to an exciting line-up of invited speakers covering all three kingdoms of life, we aim to provide plenty of opportunities for delegates of all career stages to present their work (with both short talks and posters) so that we can highlight as diverse a range of model organisms as possible.
Organisers & confirmed speakers
Swathi Arur MD Anderson Cancer Center, USA
James Briscoe The Francis Crick Institute, UK
Gautam Dey EMBL, Germany
Cassandra Extavour Harvard University, USA
Ehab Abouheif
McGill University, Canada
Magdalena Bezanilla
Dartmouth College, USA
Susana Coelho
Max Planck Insitute for Biology, Germany
Kim Cooper
UC San Diego, USA
Peter Dearden
University of Otago, New Zealand
Andrew Gillis
Marine Biological Laboratory, USA
Amy Gladfelter
Duke University, USA
Annika Guse
LMU Munich, Germany
Aissam Ikmi
EMBL, Germany
Ricardo Mallarino
Princeton University, USA
Ivan Radin
Washington University in St. Louis, USA
Iñaki Ruiz-Trillo
Institut de Biologia Evolutiva, CSIC, Spain
Pauline Schaap
University of Dundee, UK
Mansi Srivastava
Harvard University, USA
Hanh Vu
EMBL, Germany
Registration
Applications are now open for this meeting.
The meeting will start with registration and lunch on Sunday 17 September and will finish with lunch on Wednesday 20 September.
The fees will include;
Registration and meeting costs
Three nights' accommodation (Sunday to Wednesday) in an en-suite room with single occupancy
All meals (Sunday lunch to Wednesday lunch inclusive), coffee breaks and reception drinks each evening throughout the meeting
Use of the leisure facilities at Wotton House Hotel
We will be selecting some short talks for our programme from submitted applications for this meeting. We will also be having a poster session. When applying, please indicate if you plan to submit an abstract, and whether you would like to be considered for a short talk, a poster or both.
Abstract Deadline – Friday 23 June
Registration Deadline – Friday 21 July
PhD students /postdocs
Academia
Industry
Early-bird price

Date: 26 May

£825
£925
£1,125
Standard price
£925
£1,025
£1,225
Please email dev23meeting@biologists.com if you have any questions.
Venue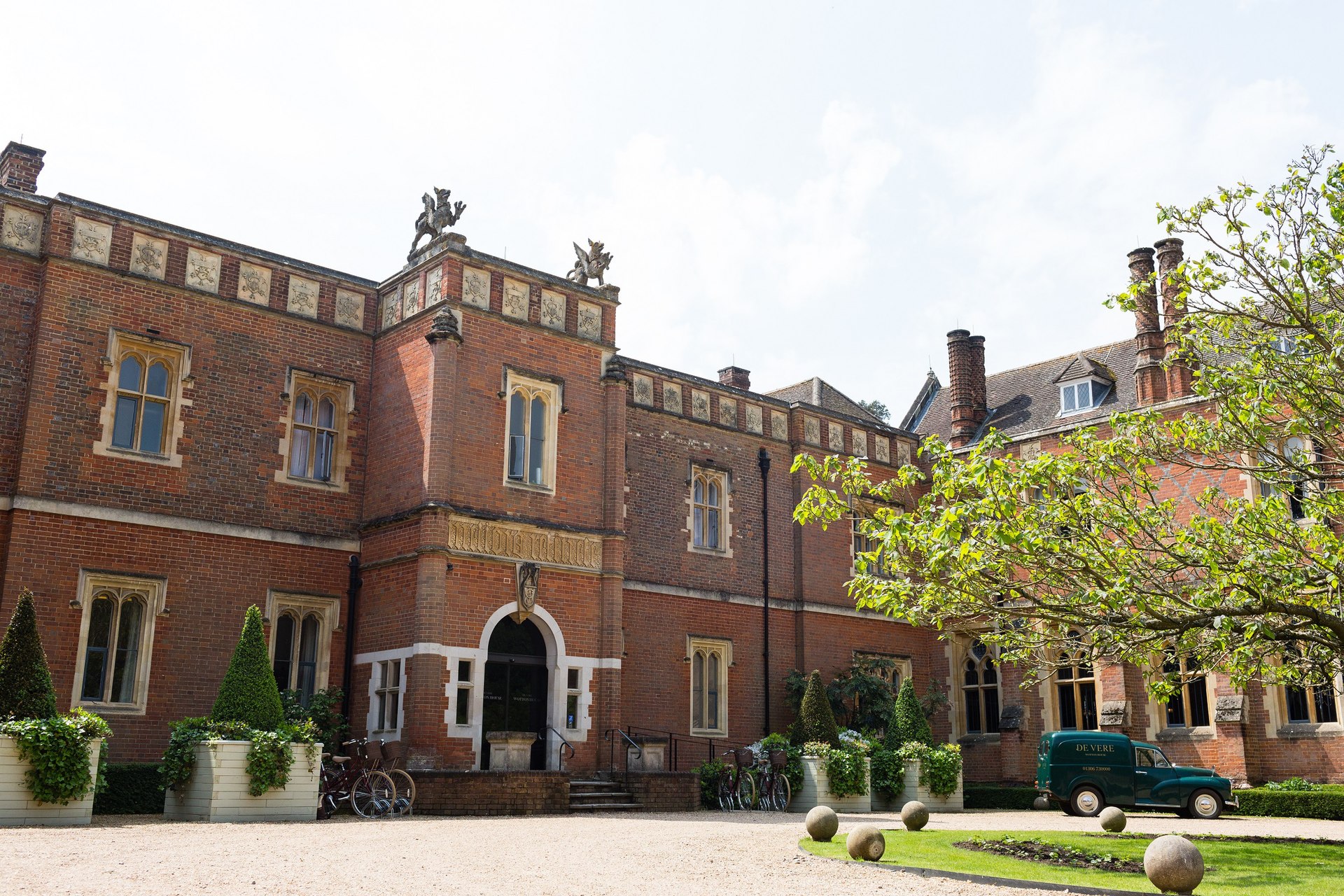 Wotton House
Wotton House hotel, near Dorking in Surrey, is an estate like no other. Built in the 17th century, the house was once the seat of the Evelyn family, and is set in sweeping grounds of over 13 acres – including Italian gardens, manicured lawns and Roman-style temples.
Wotton House boasts a mix of original features and 21st century style, and the entire venue has recently been refurbished. Amenities include a gym, heated pool and spa, as well as superfast WiFi throughout the hotel and free-flowing refreshments within the conference area. All meals will be provided in the 1877 restaurant.
Wotton House is located under an hour's drive from both Gatwick and Heathrow Airports, with fast train connections from Dorking Station to London.
Featured image: "Squid embryo" by Nathan Kenny, Kathryn McClelland and Sophie Miller