New Frontiers in the Brain: Unexpected Roles of the Choroid Plexus-Cerebrospinal Fluid System in Health and Disease
Organisers: Fiona Doetsch and Maria K. Lehtinen
Date: 14 - 17 July 2019
Location: Wiston House, UK
Recent years have witnessed transformative breakthroughs in cerebrospinal fluid (CSF) biology in the vertebrate nervous system. CSF fills the brain's ventricles, providing essential homeostatic support. The choroid plexus, a highly vascularized sheet of epithelial cells located in each ventricle in the brain, is the principal source of CSF, forms the blood-CSF barrier and is a gateway for immune cell entry into the brain. Diverse cell types contact the CSF, both sensing signals transported by the CSF and contributing to its flow through the ventricular system. Glymphatics and meninges are also novel active players in this system. Importantly, recent advances have revealed that the CSF system is not just a passive sink, but a rich milieu of active signalling molecules that drives diverse biological processes during development and in the adult brain, from stem cell regulation to cognition and disease. Intriguingly, the choroid plexus is emerging as a sensor of both local and systemic changes, responding by dynamically modulating its secretome, thereby impacting many aspects of brain function and disease. This workshop will bring together scientists working on all aspects of choroid plexus/CSF biology to discuss these exciting questions and illuminate novel facets of choroid plexus/CSF function and its impact on the nervous system.
1. Choroid plexus/CSF signaling niche: development, stem cells and plasticity
2. Barrier and neuroimmune function
3. Propelling and sensing the CSF: ependyma and cilia
4. Novel signaling sources: extra-axial CSF, interstitial fluid, meninges
5. Choroid plexus/CSF and disease
Our workshop combines new and established investigators to capture the newfound excitement surrounding the choroid plexus-CSF system. This workshop is especially timely given the recent rapid advances in this field and will bring together an interdisciplinary group of scientists for the purpose of enabling the exchange of scientific ideas, fostering collaboration, and opening new avenues in choroid plexus-CSF biology.
Organisers & speakers
Fiona Doetsch University of Basel, Switzerland
Maria K. Lehtinen Boston Children's Hospital, USA
Adrienne Boire Memorial Sloan Kettering Cancer Center, USA
Britta Engelhardt University of Bern, Germany
Jean-Francois Ghersi-Egea Inserm, France
Richard Gilbertson CRUK Cambridge Institute, UK
Nathalie Jurisch-Yaksi Norwegian University of Science and Technology, Norway
Jaleel Miyan The University of Manchester, UK
Edwin Monuki University of California, Irvine, USA
Samuel Pleasure University of California, San Francisco, USA
Alain Prochiantz Collège de France, France
Jeremy Reiter University of California, San Francisco, USA
Michal Schwartz Weizmann Institute of Science, Israel
Nathalie Spassky Institut de Biologie de l'École Normale Supérieure, France
Nathalie Strazielle Lyon Neuroscience Research Center, France
Toru Takumi RIKEN Center for Brain Science, Japan
Robert Thorne Denali Therapeutics, South San Francisco, USA & University of Minnesota, Minneapolis, USA
Christine Wu Nordahl University of California, Davis, USA
Claire Wyart Brain & Spine Institute, France
Early-career researchers
This Workshop is now full.
We offer around 10 funded places for early-career researchers to attend our Workshops along with the 20 speakers. We just ask that you pay for your own travel costs. If you would like to attend please complete the application form and attach a one page CV and a letter of support from your supervisor.
All attendees are expected to actively contribute to the Workshops by asking questions at presentation sessions and taking part in discussions.
At some Workshops, early-career scientists are given additional responsibilities to promote their involvement, such as:
Write a daily blog for the Node
Summarise the previous day's themes to set the scene for the next day's sessions
Present a poster on their research interests
Propose future directions and collaborations
Give a short talk on their research
Make a short 2 minute video on their experience at the Workshop
Most of these activities would be carried out in pairs or small groups and often with the
support of more senior scientists present.
About Wiston House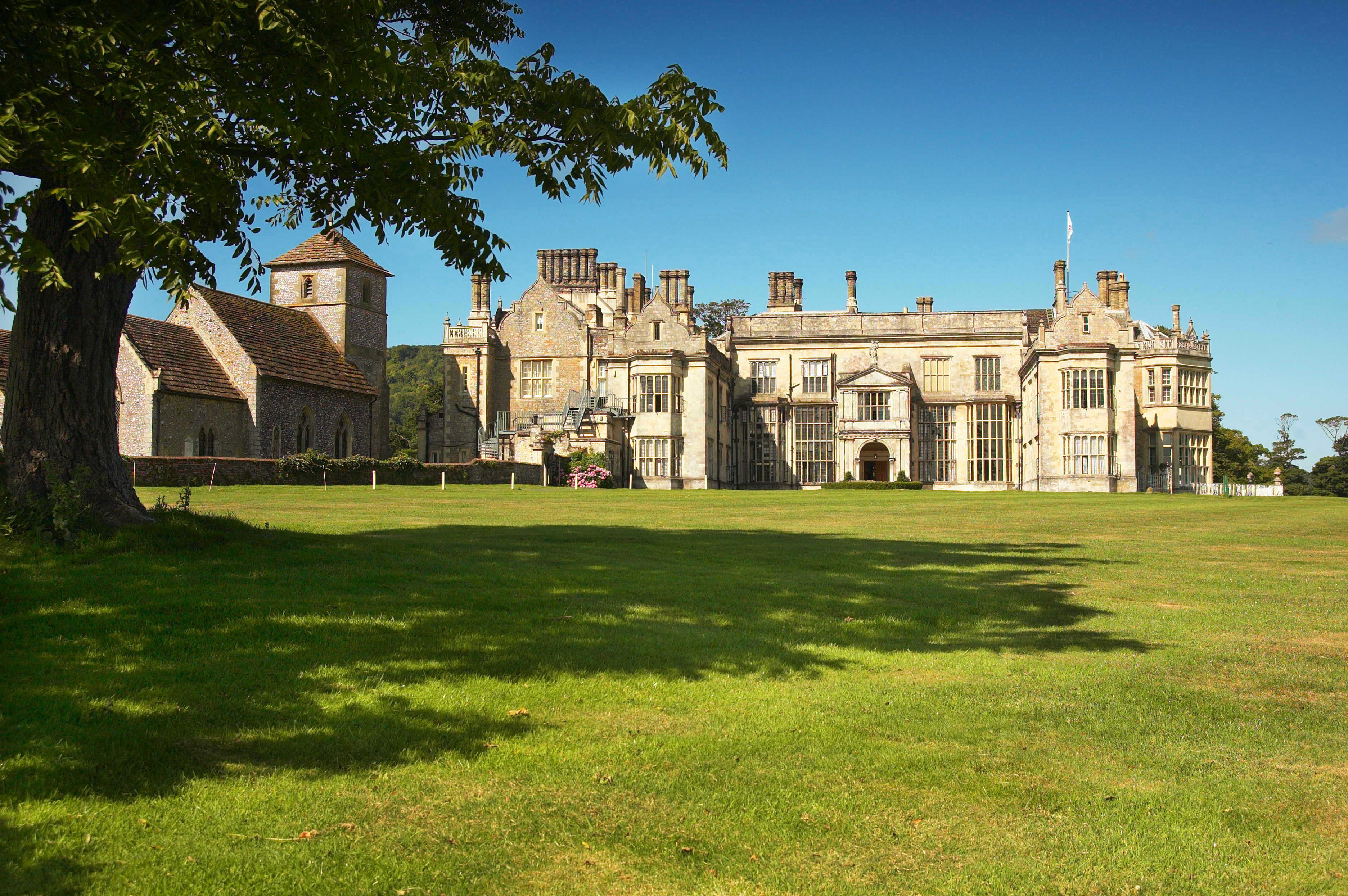 The Workshops will be held at the beautiful Wiston House, which is a 16th century Grade I listed building located at the foot of the South Downs in West Sussex. The house is surrounded by over 6,000 acres of parkland with magnificent views from the mile-long drive.
Wiston House is the home of Wilton Park, one of the world's leading centres for the discussion of key international policy issues. Wilton Park was created in 1946 to help re-establish peace and democracy in Europe as part of an initiative inspired by Winston Churchill. Wiston House has an amazing history and appears in the Domesday Book, the register of English possessions made by William the Conqueror in 1086, 20 years after he won the Battle of Hastings.
Wiston House is 32 miles from Gatwick Airport and 60 miles from Heathrow Airport. The nearest train station is Shoreham-by-Sea, which is a 20 minute taxi ride from Wiston House and takes 1 hour 10 minutes from London Victoria.
Wiston House
Steyning Road
Steyning
West Sussex
BN44 3DZ
Tel: +44 (0) 1903 815020
www.wistonhouse.co.uk