Cellular Gateways: Expanding the Role of Endocytosis in Plant Development
Organisers: Jenny Russinova, Takashi Ueda and Daniel Van Damme
Date: 22 - 25 April 2018
Location: Wiston House, UK
Since demonstrating that endocytosis occurs in plants, rapid progress has been made in understanding some of the basic mechanisms and their contribution to plant growth and development. Endocytosis impacts on various plant processes including nutrient uptake, signal transduction, development, cytokinesis, polarity and tropic growth, immunity and responses to abiotic stress in plants, but the molecular mechanism of how the endocytic machinery interacts with its cargoes are largely unknown. In plants, endocytosis is exclusively studied in the context of a multicellular organism and plant cells bear some fundamental differences compared to animal cells such as having a rigid cell wall and high turgor pressure. Moreover, endocytic internalization in plants appears to occur faster than in animal cells, which together with the above differences presents more challenges for endocytosis research. This Workshop aims to bridge the existing gap in knowledge about endocytic machinery and cargoes in the plant field by bringing together leading scientists with strong interests in endocytic machinery and mechanisms and researchers involved in studies of endocytic cargoes with impact of plant development, signalling, plant-pathogen interaction and cell wall biogenesis. In addition, we will also highlight advanced imaging technologies and opportunities relevant for studies of endocytosis in plants.
Specific themes:
Molecular mechanisms of endocytosis in plants
Endocytosis and plant polarity, development and nutrient uptake
Endocytosis and plant-pathogen interactions
Endocytosis and cell wall biogenesis
Enabling technologies: quantitative imaging
The goal of the Workshop is to provide a timely forum through which laboratories involved in studying different processes relying on endocytosis share their recent data, develop and share novel imaging tools and technologies to better serve the studies of endocytosis in plant cells and establish fruitful collaborations to enable future discoveries.
This Workshop will bring together experts devoted to the mechanisms and function of endocytosis as well as researchers focussing on endocytic cargoes with a role in plant development, signal transduction, nutrient uptake, immunity and cell wall biogenesis. In addition, microscopy experts working in plant model systems will highlight novel technologies and opportunities relevant for studies of endocytosis in plants and experts working in different fields with a more advanced understanding of the process will be able to provide conceptual insights into the differences and similarities.
The Company of Biologists' Workshops only take place three times per year, on topics that are driving forward the progress of life sciences and biomedical research. The meetings are small and intensive, taking place over 3 days with 20 invited participants, all of whom we ask to make a presentation, and a further 10 chosen from submitted applications (students and postdocs as well as junior PIs). A condition of attendance is that you are present for the full meeting, from Sunday lunchtime through to Wednesday lunchtime.
Organisers & speakers
E. (Jenny) Russinova VIB/UGent, Belgium
Takashi Ueda National Institute for Basic Biology, Japan
Daniel van Damme VIB/UGent, Belgium
Mike Deeks University of Exeter, UK
Jiři Friml Institute of Science and Technology, Austria
Ying Gu Penn State University, USA
Erika Isono University of Munich, Germany
Marko Kaksonen University of Geneva, Switzerland
Sophien Kamoun The Sainsbury Laboratory, UK
Ian Moore University of Oxford, UK
Akihiko Nakano University of Tokyo, Japan
Thomas Ott University of Freiburg, Germany
Silke Robatzek The Sainsbury Laboratory, UK
Margaret Robinson University of Cambridge, UK
Clara Sanchez-Rodriguez ETH Zürich, Switzerland
Karin Schumacher University of Heidelberg, Germany
Junpei Takano Osaka Prefecture University, Japan
Grégory Vert Institute of Integrative Biology of the Cell, France
Early career scientists
This Workshop is now full. 
We offer around 10 funded places for early career scientists to attend our Workshops along with the 20 speakers. We just ask that you pay for your own travel costs. If you would like to attend please complete the application form and attach a one page CV and a letter of support from your supervisor.
All attendees are expected to actively contribute to the Workshops by asking questions at presentation sessions and taking part in discussions.
At some Workshops, early career scientists are given additional responsibilities to promote their involvement, such as:
Write a daily blog for the Node
Summarise the previous day's themes to set the scene for the next day's sessions
Present a poster on their research interests
Propose future directions and collaborations
Give a short talk on their research
Make a short 2 minute video on their experience at the
Workshop
Most of these activities would be carried out in pairs or small
groups and often with the support of more senior scientists
present.
About Wiston House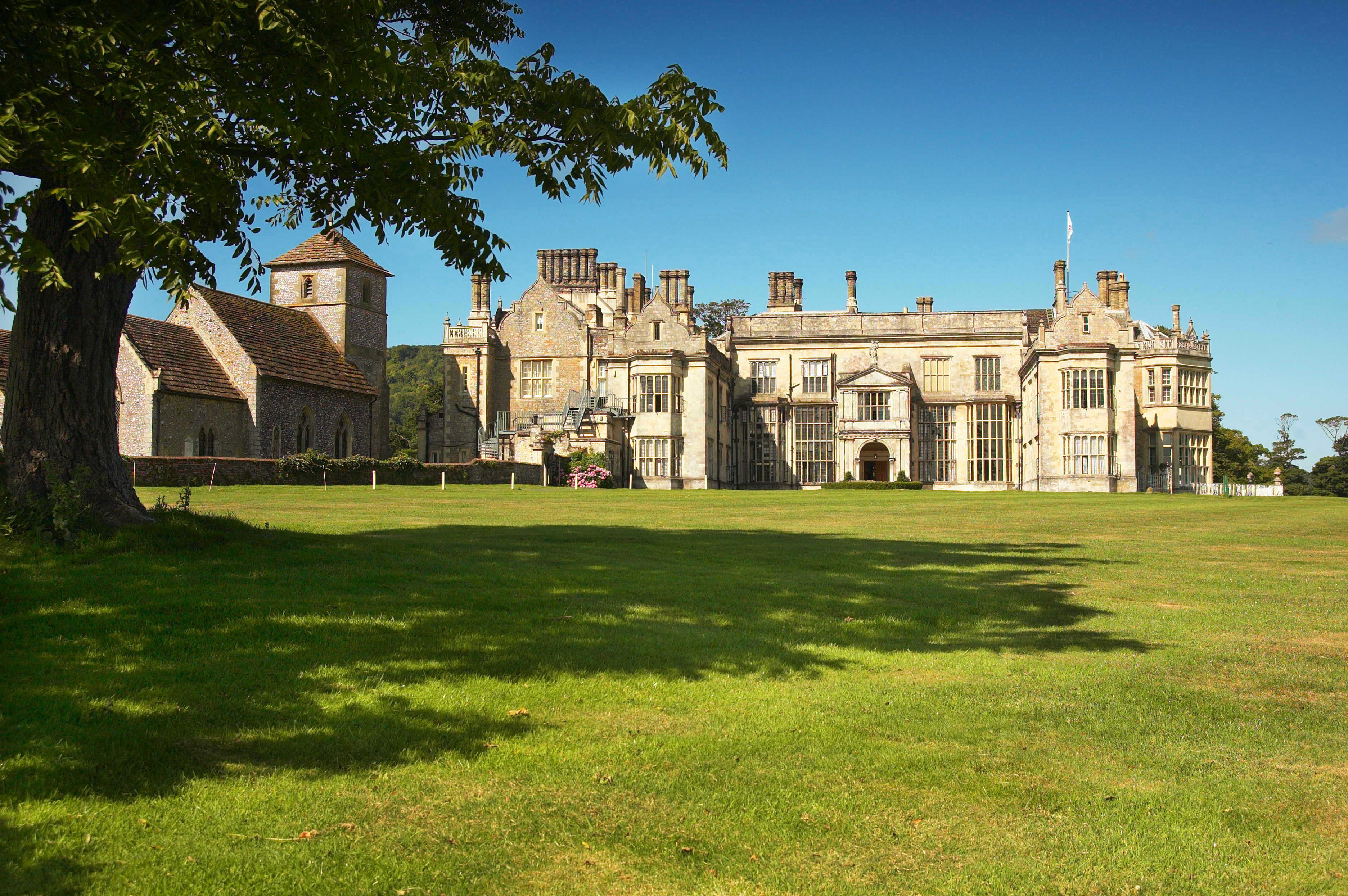 The Workshops will be held at the beautiful Wiston House, which is a 16th century Grade I listed building located at the foot of the South Downs in West Sussex. The house is surrounded by over 6,000 acres of parkland with magnificent views from the mile-long drive.
Wiston House is the home of Wilton Park, one of the world's leading centres for the discussion of key international policy issues. Wilton Park was created in 1946 to help re-establish peace and democracy in Europe as part of an initiative inspired by Winston Churchill. Wiston House has an amazing history and appears in the Domesday Book, the register of English possessions made by William the Conqueror in 1086, 20 years after he won the Battle of Hastings.
Wiston House is 32 miles from Gatwick Airport and 60 miles from Heathrow Airport. The nearest train station is Shoreham-by-Sea, which is a 20 minute taxi ride from Wiston House and takes 1 hour 10 minutes from London Victoria.
Wiston House
Steyning Road
Steyning
West Sussex
BN44 3DZ
Tel: +44 (0) 1903 815020
www.wistonhouse.co.uk