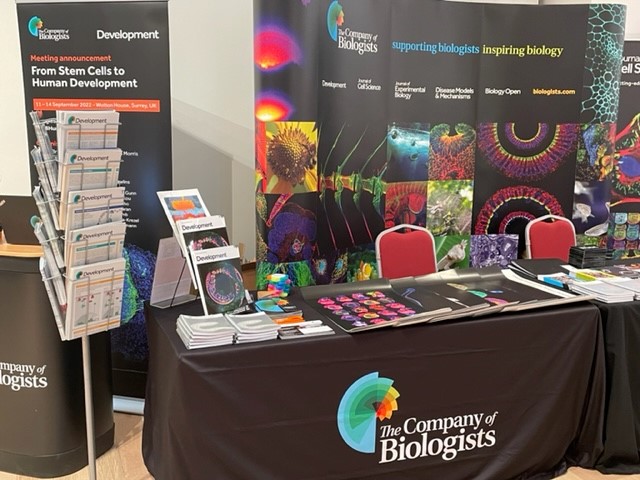 25 April 2022
We were delighted to attend the first in-person BSCB-BSDB Joint Spring Meeting since the start of the pandemic. In a triumphant return, the conference recorded its highest ever number of attendees, with around 500 delegates making the trip to the University of Warwick in the first week of April. There was also a bumper crop of posters, and the organisers reported that they had received a total of 290 submissions.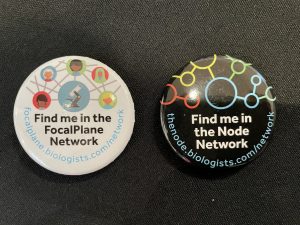 Attendees were excited to be back, and their energy suffused both the talks and the poster sessions. At our stand, we enjoyed the opportunity to discuss our Read & Publish initiative with authors. We now have over 470 institutions in more than 30 countries participating, and visitors to our booth were able to find out whether their institute was already signed up. We also recently launched the FocalPlane Network, an international directory of researchers with microscopy expertise. The FocalPlane Network was designed along similar lines to the Node Network; both aim to facilitate networking and promote diversity in their respective communities. Attendees who had already signed up could pick up a badge at our stand to advertise their presence in the network.
Our journal teams always look forward to the BSCB-BSDB meeting, so this year's return was particularly special. "It was wonderful to be back in Warwick and to catch up with the community!" said Seema Grewal, Senior Editor at Development. "It was my first in-person meeting in over two years so, as well as hearing some amazing science, it was refreshing to meet new people and put faces to names that I'd seen or been in contact with over the past couple of years. There was also just a buzz of excitement throughout the whole event. I hope to see more of the community at our upcoming journal meeting".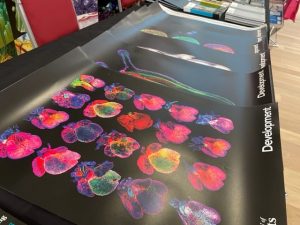 For many early-career researchers, this was the first in-person meeting they had ever attended. Madeleine Davies originally planned to start her graduate studies in September 2020 but had to delay this due to the pandemic. She was finally able to begin her Masters in January 2022 at the University of Dundee, where she had previously completed her undergraduate degree. "Having had to delay re-joining the university, I was so pleased to be able to attend the BSCB-BSDB meeting, only three months into my course starting," she said. "As this was the first conference I had been to, I was unsure what to expect, especially with the remnants of COVID restrictions still in place; in Scotland, where I study, we are only just now coming out of our mask mandate". The meeting presented Madeleine with a valuable opportunity to discuss science in person and to make new contacts within the community. "It was really exciting to be able to hear people talking about their research in person, and also to be able to talk casually with other postgraduate researchers. I particularly enjoyed the short talks given by PhD students to introduce their research topics; it was a huge challenge to have to condense your research and explain it in just five minutes, and I think that the speakers did a great job of making their work understandable".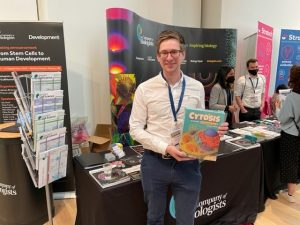 These interactions continued outside of the scientific sessions, with attendees gathering for discussions over meals or coffee breaks. Early-career researchers were also encouraged to mingle with their peers at events including a pub quiz. The conference was topped off in style with the traditional gala dinner, something that would have been unthinkable just a few months ago.
The BSCB-BSDB meeting was a great success, and we'd like to extend our thanks to the organisers. To find out more about the societies and their future events, visit the BSCB and BSDB websites.