From Stem Cells to Human Development
Organisers: James Briscoe, Prisca Liberali, Samantha Morris and Wei Xie
Date: 11 - 14 September 2022
Location: Wotton House, Surrey, UK
This meeting will be the fifth iteration of this highly successful Journal Meeting, which has been running every two years since 2014 (including virtually in 2020). Over the past four events, we have brought together a diverse group of researchers (both in terms of topic and demographics) united in their desire to better understand human development, and to do so using human cells and tissues. Since the first meeting in 2014, we have witnessed huge advances in the field, driven largely by technological advances such as organoid culture and single cell sequencing, and have seen significant expansion in the range of questions that can be now addressed using human systems. It is therefore more important than ever to provide a forum for researchers to come together and discuss the latest advances, and remaining challenges, in the field.
We hope this meeting will bring together researchers working on a diverse set of questions – from early cell fate choices in the human embryo to tissue organogenesis in all three germ layers, from epigenetic and other mechanisms underlying stem cell pluripotency and differentiation to methods for visualising and analysing the entire human embryo.
This meeting will be an in-person event, however we will be looking to make one of our sessions available to view virtually. More details will be released soon.
James Briscoe The Francis Crick Institute, UK
Prisca Liberali Friedrich Miescher Institute for Biomedical Research, Switzerland
Samantha Morris Washington University School of Medicine, USA
Wei Xie Tsinghua University, China
Ido Amit
Weizmann Institute of Science, Israel
Gray Camp
Roche Institute for Translational Bioengineering (ITB), Basel / University of Basel, Switzerland
Amander Clark
University of California, Los Angeles (UCLA), USA
Miki Ebisuya
EMBL Barcelona, Spain
Mina Gouti
Max Delbrück Center for Molecular Medicine in the Helmholtz Association, Germany
Kristina Haase
EMBL Barcelona, Spain
Katie Long
King's College London, UK
Jean-Léon Maître
Institut Curie, France
Naomi Moris
The Francis Crick Institute, UK
Sergiu Pasca
Stanford University, USA
Emma Rawlins
Gurdon Institute, University of Cambridge, UK
Paul Riley
University of Oxford, UK
Peter Rugg-Gunn
Babraham Institute, UK
Mitinori Saitou
Kyoto University, Japan
Rocio Sancho
Centre for Stem Cells & Regenerative Medicine, King's College London, UK
Vijay Sankaran
Boston Children's Hospital / Harvard Medical School, USA
Henrik Semb
Helmholtz Diabetes Center, Munich, Germany
Lila Solnica-Krezel
Washington University School of Medicine, USA
Sarah Teichmann
Wellcome Sanger Institute / University of Cambridge, UK
Venue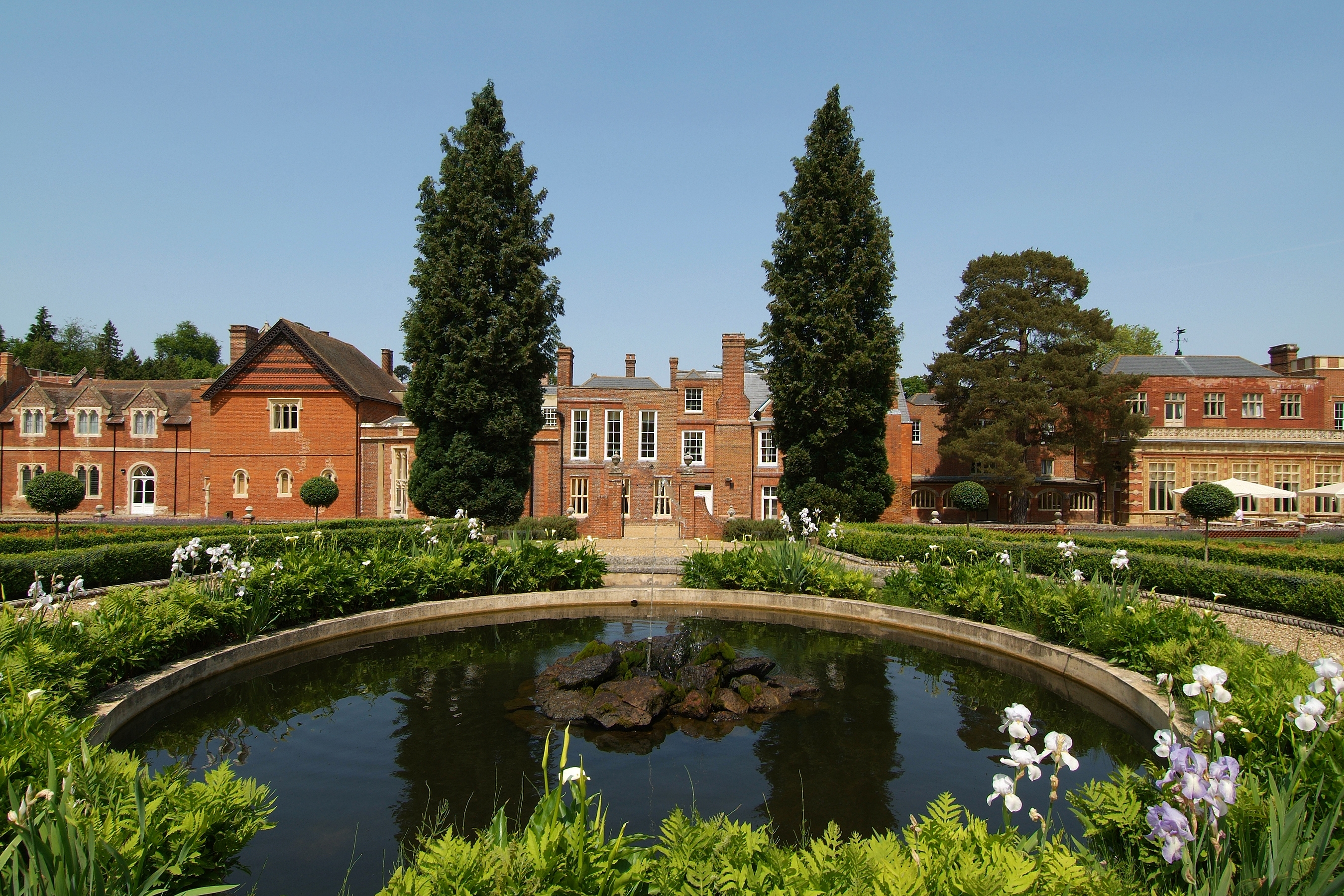 Wotton House
Wotton House hotel, near Dorking in Surrey, is an estate like no other. Built in the 17th century, the house was once the seat of the Evelyn family, and is set in sweeping grounds of over 13 acres – including Italian gardens, manicured lawns and Roman-style temples.
Wotton House boasts a mix of original features and 21st century style, and the entire venue has recently been refurbished. Amenities include a gym, heated pool and spa, as well as superfast WiFi throughout the hotel and free-flowing refreshments within the conference area. All meals will be provided in the 1877 restaurant.
Wotton House is located under an hour's drive from both Gatwick and Heathrow Airports, with fast train connections from Dorking Station to London.
Featured image: CS (Carnegie Stage) 13 section of the thoracic neural tube of a human embryo stained with DAPI (blue) and b-tubulin (green).
Imaging by Teresa Rayon (The Francis Crick Institute). Embryo from HDBR.