Cell Dynamics: Organelle-Cytoskeleton Interface
Organisers: Edgar Gomes, Heidi McBride, Sharon Tooze and Michael Way
Date: 19 - 22 May 2019
Location: Pestana Palace Hotel, Lisbon, Portugal
Following on from our highly successful inaugural Cellular Dynamics Meeting in 2017, which focused on the membrane-cytoskeleton interface, the second in this series of meetings turned to organelles. Although organelles are a prominent area of research, studies into their dynamics tend to overlook the connection with the cytoskeleton. This meeting brought together scientists studying the interface between organelles and the cytoskeleton at different scales and perspectives using a range of model systems. We had a stellar line-up of speakers who covered topics such as actin, mitochondria, the ER, the Golgi, motors, microtubules, the nucleus, endosomes and autophagy.
Organisers & speakers
Anna Akhmanova
Utrecht University, The Netherlands
Folma Buss
University of Cambridge, UK
Pietro De Camilli
Yale University and HHMI, USA
Maribel Geli Fernandez
Molecular Biology Institute of Barcelona, Spain
Amy Gladfelter
University of North Carolina at Chapel Hill, USA
Henry Higgs
Dartmouth College, USA
Erika Holzbaur
University of Pennsylvania, USA
Lukas Kapitein
Utrecht University, The Netherlands
Irina Kaverina
Vanderbilt University, USA
Benoît Kornmann
ETH Zürich, Switzerland
Michael Krauss
Leibniz Research Institute of Molecular Pharmacology, Germany
Wanda Kukulski
MRC Laboratory of Molecular Biology, UK
Jennifer Lippincott-Schwartz
HHMI Janelia Research Campus, USA
Franck Perez
Institut Curie, France
Graca Raposo
Institut Curie, France
Michael Schrader
University of Exeter, UK
Daniel Starr
University of California, Davis, USA
Roberto Weigert
National Institutes of Health, USA
Registration packages
The fees include;
Registration and meeting costs
3 nights' accommodation (Sunday to Wednesday) in an en-suite room with single occupancy
All meals (Sunday lunch to Wednesday lunch inclusive), coffee breaks and one reception drink each evening throughout the meeting
Use of the leisure facilities at the Pestana Palace Hotel
Delegate pack and programme
It is expected that all attendees will stay for the duration of the Meeting.
| | | | |
| --- | --- | --- | --- |
| | PhD students /postdocs | Academia | Industry |
| 22 December – 15 February 2019 | €1,145 | €1,345 | €1,545 |
We have a limited number of rates with no accommodation available for applicants based in the local area on a first come first served basis. Please enquire for more information if interested at jcs19meeting@biologists.com.
Pestana Palace Hotel
Pestana Palace Hotel 
 is located in a restored 19th century palace in the historic quarter in Lisbon. It is a beautiful 5 star hotel with 193 bedrooms, a spa, fitness centre and an indoor and outdoor swimming pool. The hotel is surrounded by stunning gardens with some plant that are considered as "National Monuments".
The hotel is close to some of the city's main monuments such as the Tower of Belém, the Belém Cultural Centre, the Jerónimos Monastery, the MAAT – Museum of Art, Architecture and Technology and the Lisbon Convention Centre.
Meeting photo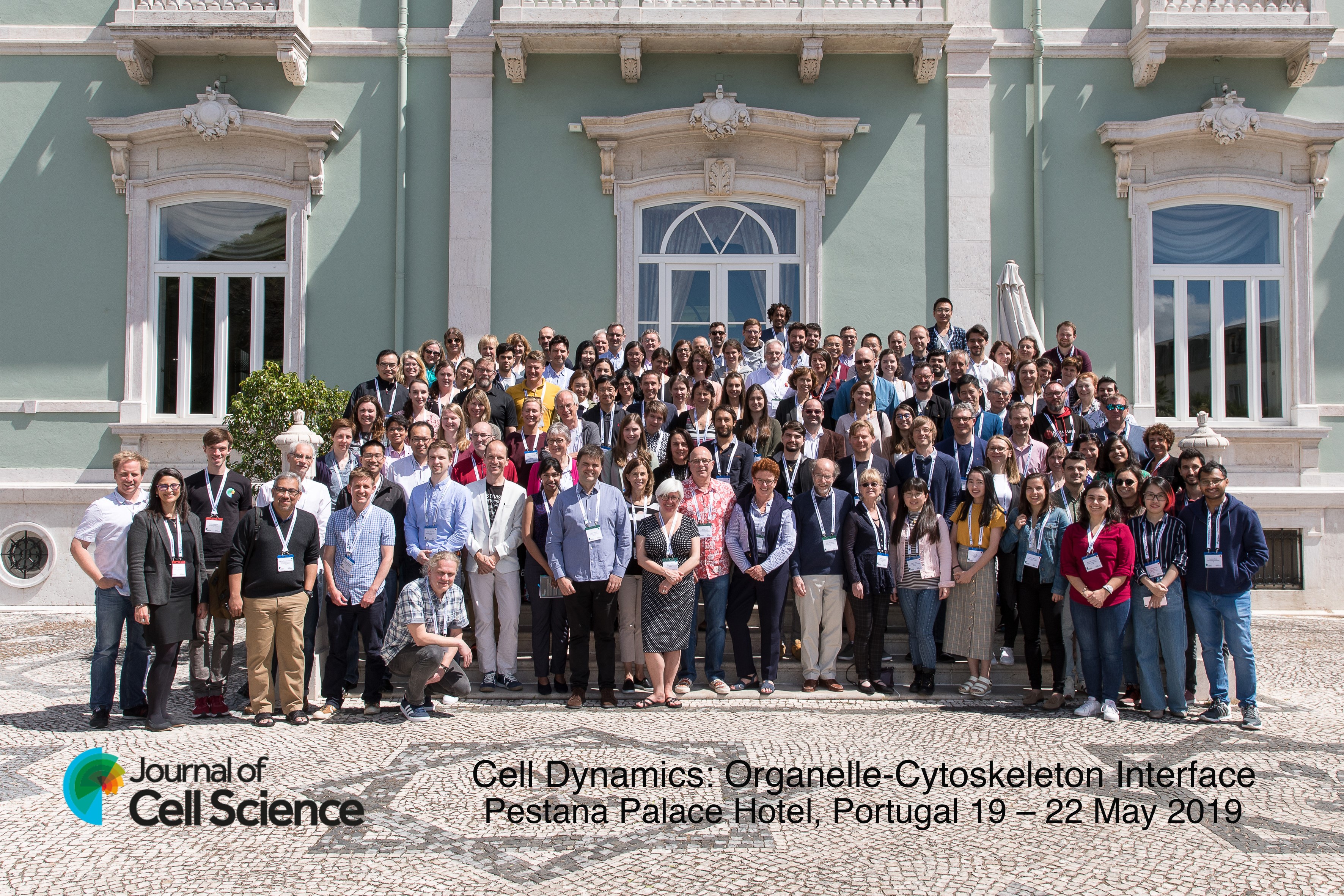 Meeting gallery
This slideshow requires JavaScript.
Cell Dynamics: Organelle-Cytoskeleton Interface
19 – 22 May 2019
Pestana Palace Hotel, Lisbon, Portugal