Three-year Read & Publish agreement with Jisc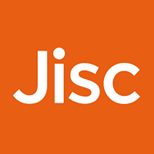 A three-year Read & Publish agreement with Jisc is available from 1 January 2022 – 31 December 2024 (with an annual opt out).
All 30 institutions which participated in the first agreement from 2020-2022 renewed and 17 additional institutions have so far signed up to the 2022-2024 agreement.
See full details and pricing information on the Jisc website (Jisc-member institutions only)
What does the Jisc Read & Publish agreement offer?
For a single annual charge, participating institutions benefit from:
unlimited access to all three of The Company of Biologists' prestigious hybrid journals – Development, Journal of Cell Science and Journal of Experimental Biology – including the full archive dating back to 1853
uncapped, immediate and fee-free Open Access publishing of accepted articles by corresponding authors under CC BY licence terms in:
Jisc Publications Router Service
The Company of Biologists is now providing full-text Open Access (OA) articles for distribution to UK institutional repositories via Jisc's Publications Router service. This means that the version of record is delivered automatically to authors' institutions, usually within seven weeks of acceptance, together with rich and authoritative metadata.
The Jisc Publications Router Service is available free of charge to Jisc-member higher education institutions with compatible systems.
Partnership with OA Switchboard
The Company of Biologists has partnered with the OA Switchboard to simplify and streamline the transfer of OA publication-level information to libraries and funders. Jisc member institutions can sign up to the OA Switchboard free of charge until the end of 2023 here.
Institutions participating in the 2022-24 agreement with Jisc:
Five-journal package (Development, Journal of Cell Science, Journal of Experimental Biology, Disease Models & Mechanisms, Biology Open):

Aberystwyth University
Bangor University
Cardiff University
Durham University
Francis Crick Institute (moved to Jisc agreement in 2023)
Lancaster University
Liverpool John Moores University
London School of Hygiene and Tropical Medicine
Manchester Metropolitan University
MRC Laboratory of Molecular Biology & MRC Harwell
NBI (Norwich Bioscience Institutes) Library
Newcastle University
Nottingham Trent University
Oxford Brookes University
Queen's University of Belfast
St George's University of London
The Open University
The Royal Veterinary College
The University of Edinburgh
The University of Manchester
Ulster University
University of Bath
University of Birmingham
University of Cambridge
University of East Anglia
University of Exeter
University of Glasgow
University of Kent
University of Leeds
University of Leicester
University of Liverpool
University of Nottingham
University of Portsmouth
University of Reading
University of Sheffield
University of St Andrews
University of Stirling
University of Sussex
Three-journal package (Development, Journal of Cell Science and Journal of Experimental Biology):

Imperial College London
University College London
University of Aberdeen
University of Bristol
University of Dundee
University of Lincoln
University of Oxford
University of Southampton
University of York
Wellcome Sanger Institute
Any questions? Contact us