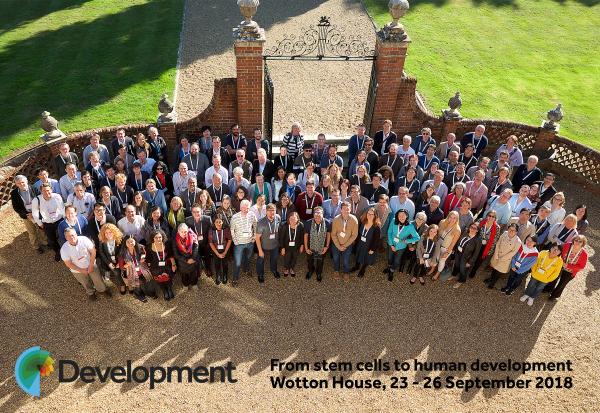 8 January 2019
Who better to tell you than someone who has been to one? Antonio Barral Gil, a PhD student in Miguel Manzanare's Lab at CNIC (The Spanish Center for Cardiac Research) in Madrid, attended Development's Meeting "From stem cells to human development" in September 2018.
"At an outstanding venue, loads of unpublished data on an extensive array of research topics were generously shared, which all came to stress the importance of human-based research in the current state of developmental biology. Despite the diversity of themes discussed, one could see two main sides to this meeting: one focused on unravelling the developmental mechanisms that take place in the human embryo, and another aiming to replicate them (both for basic and translational purposes) in the dish."
The human development field is rich and exciting, and Antonio shares highlights from the research and researchers in his full post about the meeting available on the Node. A small handful include Alain Chédotal's work enabling us to look, in an organ-by-organ or tissue-by-tissue fashion, through astonishingly beautiful images of the human embryo, Paola Arlotta's brain organoids which are complex enough to have photosensitive neurons and how encouraging he found the presentations from other PhD and postdocs. He goes on to explain the benefits of attending the meeting.
"This kind of meeting would not be the same without the time outside the talks and the situations you find yourself in. After the quite intense sessions, the moments in which you finally get to unwind arrive, and with them the opportunity to get to know the minds behind the works presented. During the poster sessions, over a glass of wine or beer or a cocktail, as well as through the comforting dinners and the late night drinks, I was very privileged to be able to talk about both science and extra-scientific topics with a bunch of talented, keen scientists; some conversations, for sure, will be of help in my own work back at my lab in Madrid."
The next Development Meeting will be in 2020. Find out about upcoming Meetings from our other journals here.