24 July 2023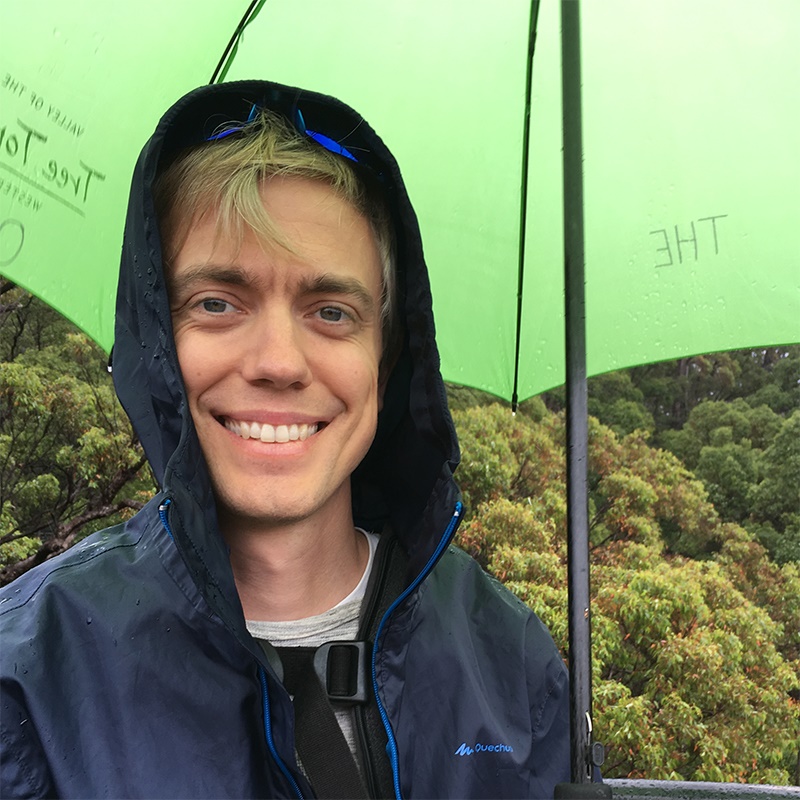 The Forest of Biologists was launched on 13 March 2023. We recently caught up with Steven Kelly, Professor of Plant Sciences at the University of Oxford and former Editor-in-Chief of Biology Open, who planted the seed for this project several years ago.
What is The Forest of Biologists, and how will it involve our authors?
The Forest of Biologists is a forward-looking biodiversity initiative from The Company of Biologists. It was created to respond to the urgent biodiversity crisis that threatens our natural world. For each Research Article or Review article we publish, we are planting a tree in a UK forest. We will also be funding the restoration and preservation of ancient woodland and dedicating these trees to our peer reviewers. The aim of the initiative is to provide support for biology, counteract nature loss, and protect some of the most critically endangered ecosystems. The Forest of Biologists was designed to be a community project that involves everyone at The Company of Biologists and places our authors and reviewers at the heart of the process. It is designed such that author and reviewer contributions to biological knowledge result in real-world contributions to protecting and supporting biodiversity – either through creation of new ecosystems or safeguarding ancient ones. As biological knowledge grows, so does our support for the natural world.
Could you tell us a bit more about the preservation of ancient woodland and how this will work?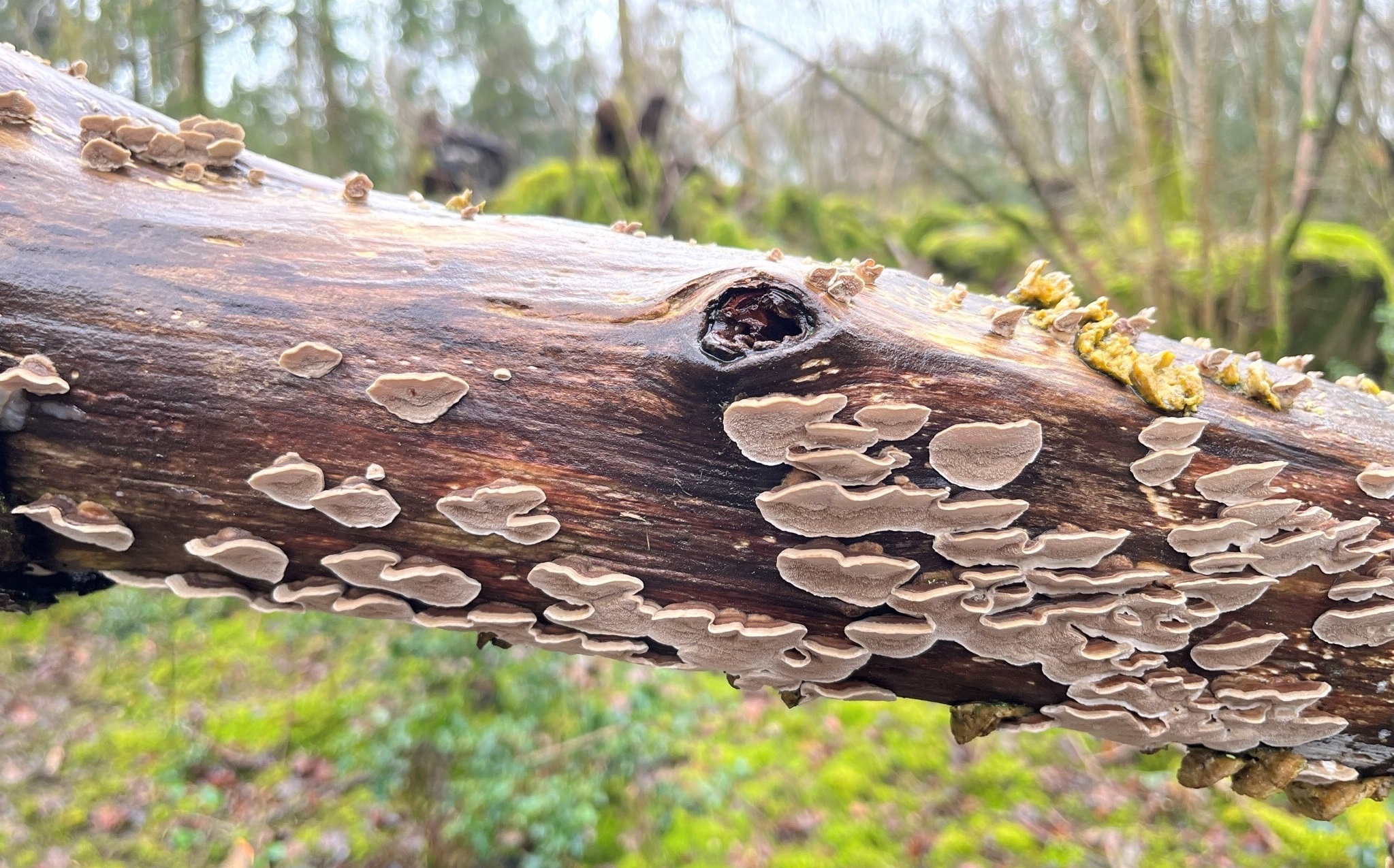 Ancient woodlands are some of the most biodiverse ecosystems on the planet. In the UK these woodlands support an enormous range of mosses, lichens, ferns, and grasses. They are also home to many species of insect and mammal, and are important breeding grounds for migrating birds. Despite being enormously important for biodiversity, the vast majority of ancient woodland in the UK has been cleared for forestry or for agriculture. Thus, the last few remaining ancient woodlands are refuges for many critically endangered species, and it is of paramount importance that these ancient sites are protected.
Part of The Forest of Biologists initiative is to support the restoration and protection of an ancient woodland on the shores of Lake Windermere in the Lake District National Park, which has become highly degraded and suffered from Storm Arwen damage in 2021. Working with the Woodland Trust, we are supporting restoration efforts including the protection of veteran native trees and deadwood, removal of non-native species, and the gradual thinning of the canopy to carefully increase light levels. This will expand this critically important refuge, providing enhanced support for biodiversity.
How did the idea for the project come about?
The idea for The Forest of Biologists came about because I am a biologist who is passionate about the natural world. The terrestrial habitats of our planet are home to more than 6,000 species of mammal, 300,000 species of plant, and 5,000,000 species of insect. Evolution by natural selection took over half a billion years to craft this natural diversity and distribute it over the ~104 million square kilometres of our planet's habitable land. However, in just the last 5,000 years humanity has replaced over 50% of this wilderness with agriculture. This rapid destruction of the natural world is causing the sixth global mass extinction, with current rates of extinction unseen since the asteroid wiped out the dinosaurs. Moreover, the conversion of complex ecosystems into agricultural systems has released billions of tons of CO2 into the atmosphere, accelerating climate change, reducing the planet's capacity to store CO2, and placing further pressure on the natural world. I have dedicated my professional research career to finding ways to slow or reverse this process by enabling people to make more food from less land and create space for nature. However, I also want to find ways to make sure that what little biodiversity is left is protected, supported, and safeguarded for the future of life on planet Earth. As the Editor-in-Chief of The Company of Biologists' journal Biology Open, I wanted to find some way to connect the contributions that our authors and reviewers were making to biological knowledge with real impact on biodiversity in the natural world. I thought that if every contribution (whether it be a Research Article or a Review) resulted in a positive impact on biodiversity then over time these would add up, and that collectively the impact could be substantial. The idea to create biodiverse forests followed naturally from this, as linking contributions to individual trees meant that whole biodiverse ecosystems could be built from the collective contributions of our authors and reviewers.
You're working with the Woodland Trust to deliver this project. What have you most enjoyed about the process?
The Woodland Trust is fantastic. It is the UK's largest woodland conservation charity focusing on the role that trees and woods play in tackling the threats of climate change and nature loss. What I enjoy most about working with the Woodland Trust is their long-term vision. They don't just put trees in the ground and walk away. They strive to provide long-term protection and management to make sure that thriving biodiverse ecosystems are created. They have a true long-term vision and commitment to biodiversity that is inspiring.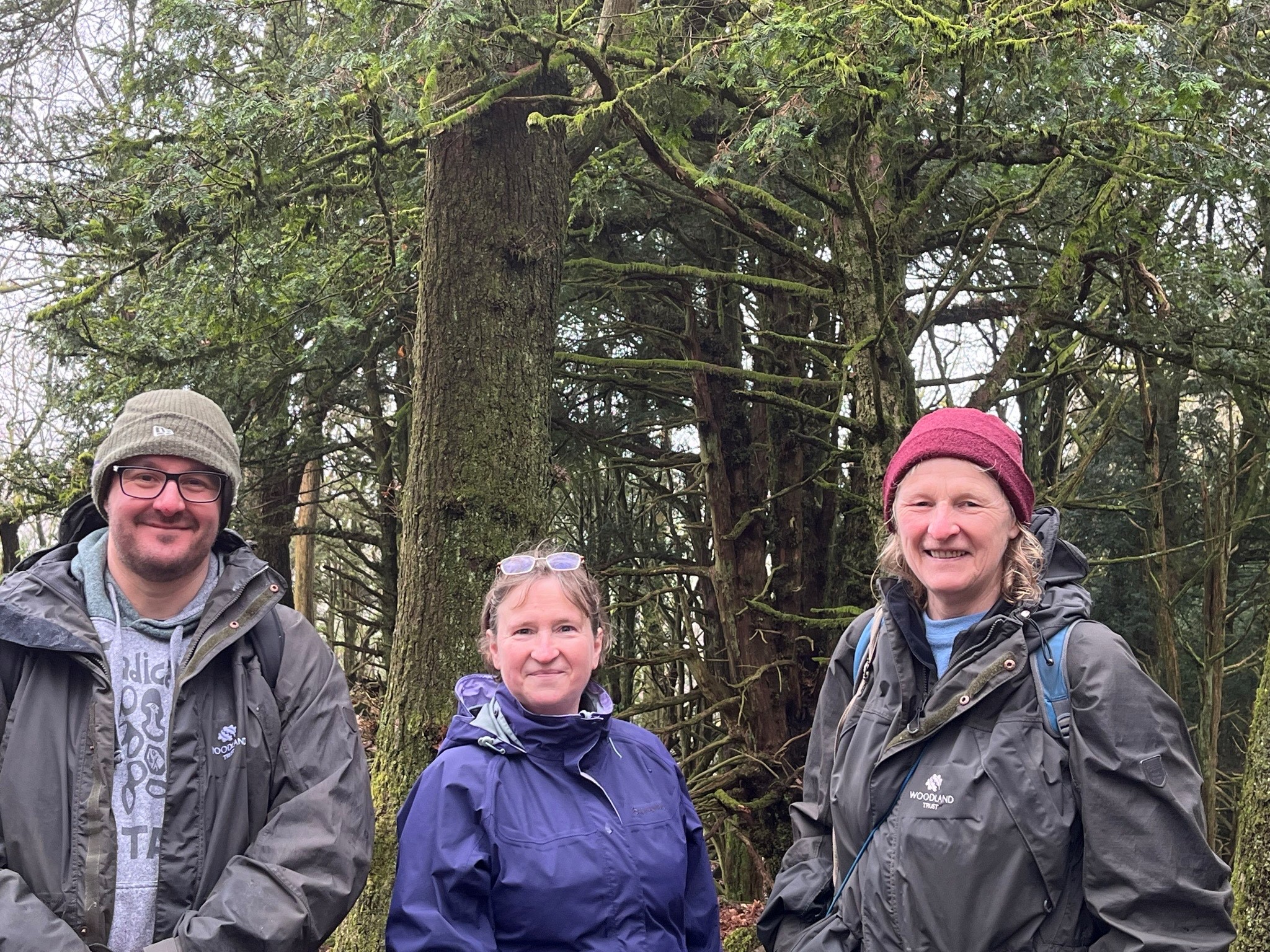 And what has been the most challenging part of launching The Forest of Biologists?
Once I had the idea that each author and reviewer contribution could collectively contribute to building and preserving new ecosystems, the most challenging part was figuring out how exactly we could do this. I evaluated the prospect of doing this ourselves (including purchasing the land and outsourcing planting and maintenance of the habitats that we create) and I looked at dozens of potential not-for-profit and commercial tree planting organisations around the world. This research involved investigating which species were being planted, what kind of land was being used, who owned the land, whether that land was better used for other purposes (e.g. already in use for agriculture), and who was responsible for the long-term stewardship and maintenance of the newly created forests. There were many candidate organisations to choose from, several of which will offer to plant a tree on your behalf for as little as 20 cents. However, after investigating a large number of these providers it was clear that there are issues with many of them. For example, many provide no guarantee that your trees will actually be planted. Most offer no long-term management of the planted trees and plant on land owned by others, which can be cleared at the whim of the landowner. Many do not plant an appropriate mix of native species that can support local biodiversity and are instead planting fast-growing species that are inappropriate for the ecosystems and environments in which they are being planted. I quickly found out that there are lots of ways in which planting trees can do more harm than good, and therefore would not support our goal to make a long-term positive impact on biodiversity.
After a long research period we decided that if we are going to make a commitment to safeguarding and enhancing biodiversity then we have to do it right. This means that our decisions have to be led by science, and that there has to be real impact on biodiversity. This is why we have decided to support the Woodland Trust – the UK's largest woodland conservation charity. We also decided to focus on the UK as it is in the top 10% most nature depleted countries in the world. With the Woodland Trust we chose to support two projects that had, in our mind, the greatest potential for delivering real biodiversity impact. The first project entails the creation of a new native woodland on the site of a former open-cast mine in Derbyshire.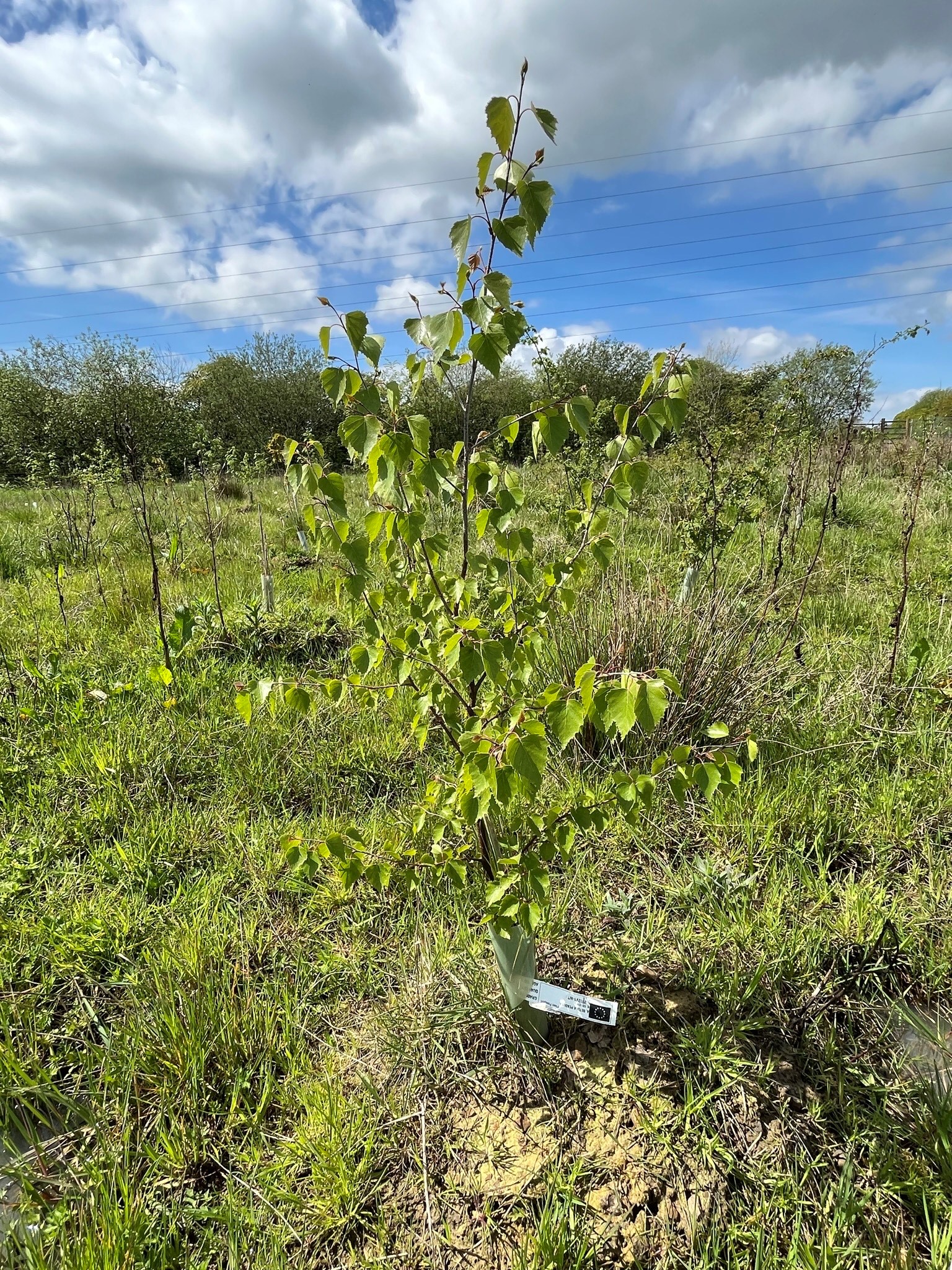 The second project involves the restoration and preservation of an ancient woodland in the Lake District. We also wanted these projects to be aligned with The Company of Biologists' purpose as a biological sciences charity – i.e. supporting and promoting biological research and education. This was a major factor in our choice to support the Young People's Forest at Mead, Derbyshire. This particular ecosystem formation project provides first-hand experience in conservation and habitat creation/restoration to young people, and thus also promotes education in biology and environmental stewardship. Promoting and supporting biological education is fundamentally aligned with our charitable aims to support and inspire the biological sciences community.
Why is it important for The Company of Biologists to get involved with sustainability projects?
The Company of Biologists is a UK-based charity and not-for-profit publisher that was established in 1925 with the aim of promoting research and study across all branches of biology. For nearly 100 years, The Company of Biologists has been publishing journals, facilitating scientific meetings and providing charitable grants to support biological sciences communities. It is therefore significant and important that The Company of Biologists is leading this initiative and making a statement in support of biodiversity.
How can people visit the forest?
You can enter our virtual forest via the Forest of Biologists website. The website also contains more information about the real-life forests and instructions on how to visit them in person.