30 November 2022
Written by Mohammadjavad Haghighatnia

The first Student Conference of Plant Biology (SCPB) took place in Prague from 20-22 September 2022 with the motto "by students for students" and "sustainable conference".

It was organised by PhD students Juan Manuel de Gorospe, Ömer İltaş, Lorena Meusel, Susnata Salony, Iris Sammarco, Maria Pinilla Vargas, and Mohammadjavad Haghighatnia from Charles University, Czech Republic, with the guidance of Dr Clément Lafon Placette.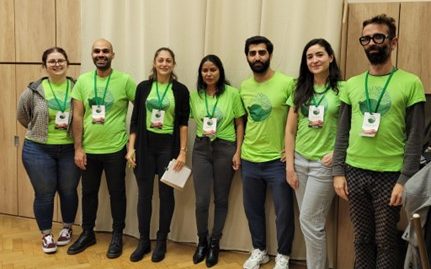 The main aim of the conference was to change the regular top-to-bottom way of organising conferences by providing students around the world with a friendly atmosphere without the pressure of higher rank peers for discussing scientific topics in plants. Besides these aspects, we made it a priority that the conference was of a high scientific quality. For this purpose, we invited two established researchers, Dr Roswitha Schmickl (Czech Academy of Sciences) and Prof Dr Claudia Köhler (Max Planck, Germany), as keynote speakers. We ran four scientific sessions, namely 'Plant molecular ecology', 'Hormones and plant development', 'Plant adaptation to climate change' and 'Plant-pollinator interactions'. The organising committee carefully selected abstracts from student participants for talks in these sessions, based on the novelty and quality of the submitted work. We selected three to four talks per session, and other submitted abstracts were proposed as poster presentations. The poster session featured 19 posters.
To motivate students to do their best in their presentations, we awarded a prize for the best talk and best poster, voted by the participants themselves. The "best talk" prize was awarded to Sailee Sakhalkar from Charles University in Prague, while the "best poster" prize was awarded to Seinab Noura from Freiburg University, Germany. We also encouraged participants to limit their carbon footprint by awarding a prize for the most environmentally friendly travel to the conference. The sustainability award was given to Abdul Saboor Khan, who travelled from Köln (Germany) by train, and therefore consumed 10 kg of CO2 instead of 160 kg of CO2 if he had taken a plane.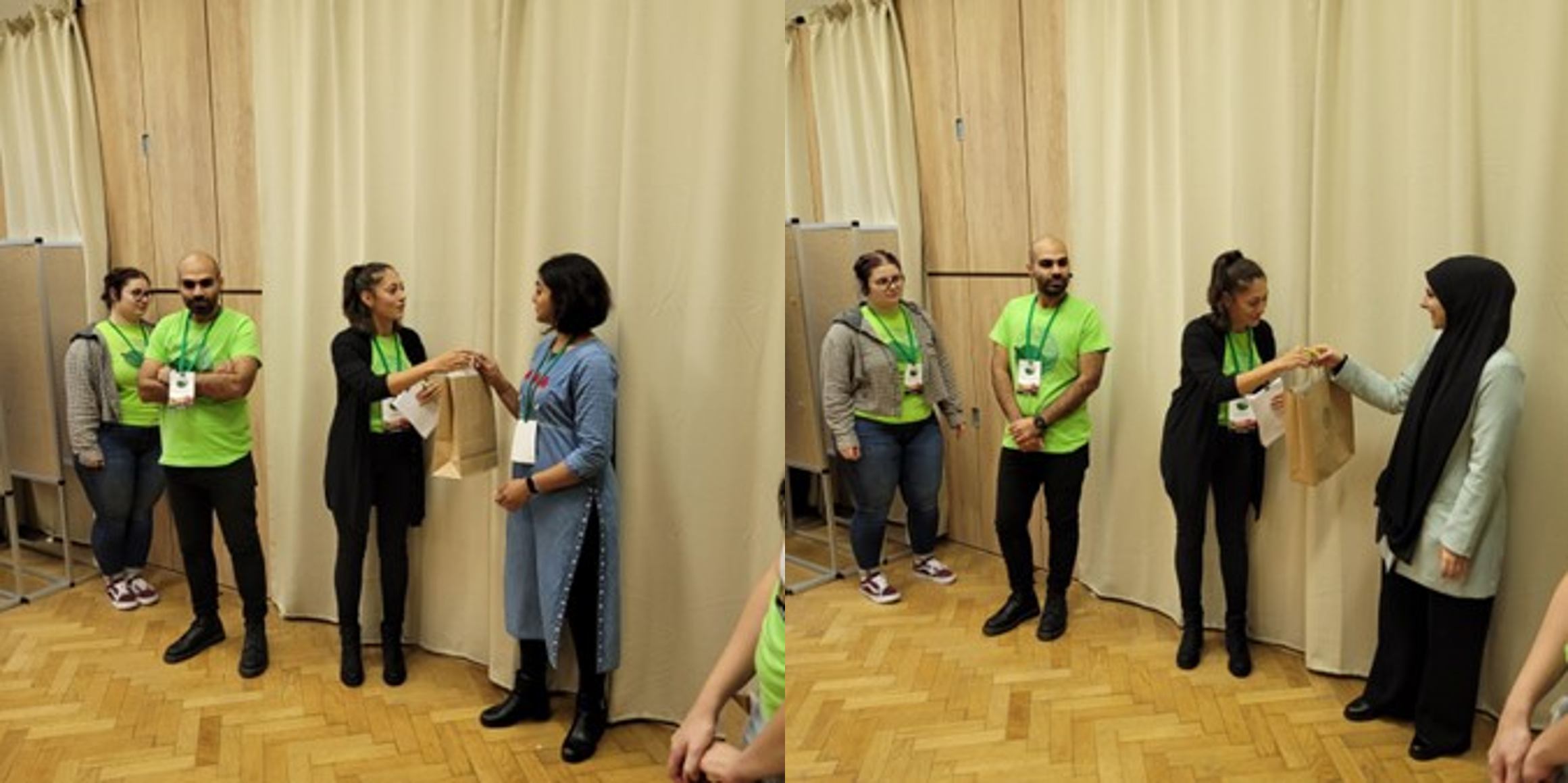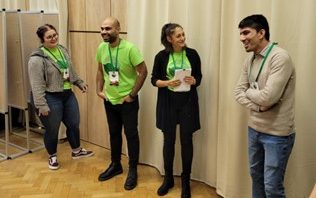 We also provided participants with three soft skills workshops: 'Communication & self-confidence in science' facilitated by Dr Clément Lafon Placette (Charles University, Prague), 'Working with scientific databases' by Anežka Baquero Forero (Charles University, Prague), and 'Science communication & public outreach' by Juliana González-Tobón (Cornell University, USA). Each day of the conference also contained round table discussions addressing critical points about salaries, career opportunities, and equality in science.
As well as awarding a prize for the most environmentally friendly form of travel, we organised the conference as a whole to be as environmentally friendly as possible based on our main goals: the "sustainable conference". We limited waste by avoiding disposable dishes, cups, and plastic for the duration of the conference. Participants were provided with paper and cotton rope badges instead of the usual plastic ones, and notebooks and pencils were made from recycled materials to be used in the conference.

The SCPB 2022 gathered 44 students (Ph.D. and Master's). Based on the institution country, most participants were from the Czech Republic with 27 participants, followed by Germany with eight, Slovakia with five, Austria with three, and Sweden with one.
The chart shows that 54.1% of attendees came from Czechia, 21.6% from Germany, 13.5% from Slovakia, 8.1% from Austria and 2.7% from Sweden.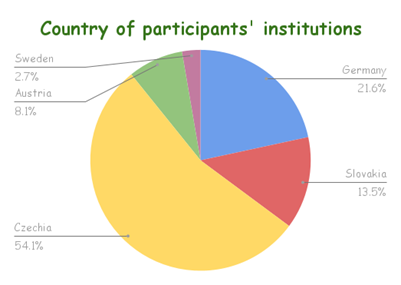 In summary, the event was a success, judging from the intensity of scientific discussions during the conference, direct and spontaneous feedback from participants, and their enthusiasm to organise a similar event in their home institution. The Sustainable Conferencing Grants from The Company of Biologists helped the SCPB committee to achieve the goals of the conference by organising a unique bottom-to-top scientific event focusing on sustainability and environmental friendly measures.
You can find out more by visiting the conference website or getting in touch with the organisers via email. You can also follow the Student Conference of Plant Biology on Twitter. If you'd like to learn more about Sustainable Conferencing Grants, visit The Company of Biologists website.