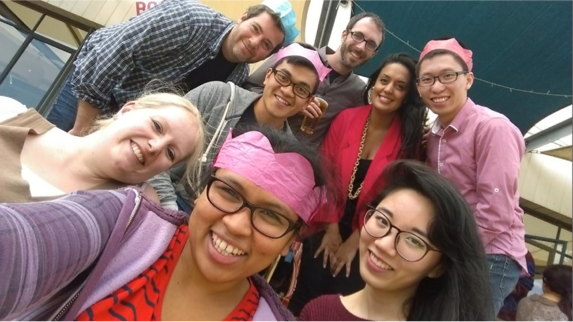 7 July 2015
Mirana Ramialison has been able set up her own lab at the Australian Regenerative Medicine Institute in Melbourne – thanks in part to Development.
Mirana had been a bioinformatician post-doc in the laboratory of Prof. Richard Harvey, at the Victor Chang Cardiac Research Institute in Sydney. Her project consisted of deciphering the regulatory network that controls heart development and how this network might be perturbed in disease conditions, such as congenital heart disease. This involved genome-wide information obtained using a mouse cell line (HL-1 cells). Mirana wanted tofurther investigate how this cardiac gene regulatory network changed (or not) during evolution. This new project required genome-wide information on cardiac-specific cells from different organisms, including zebrafish. The laboratory of Dr. Eileen Furlong at EMBL Heidelberg in Germany had published a new method, BiTS-ChIP-seq (Bonn et al., 2012), that allows researchers to obtain genome-wide information from tissue-specific cell types in vivo. Mirana saw that using this method in the developing zebrafish, in a transgenic line that specifically labels heart nuclei, would help gain insight into the nature of this gene regulatory network in vivo.
The published protocol was detailed and complex and included many techniques that Mirana has never performed before. The quickest way to get these experiments going was to get 'hands-on' experience of this protocol – but Australia is far from Heidelberg. A Travelling Fellowship from The Company of Biologists made the visit possible, providing Mirana with the hands-on experience to learn the protocol and its 'tricks', saving months of trials to get it right.
The Travelling Fellowship also had repercussions beyond research; Mirana was in the process of looking for an independent position and finding grants to fund it. The collaboration with Dr. Furlong's laboratory on the BiTS-ChIP-seq experiments gave the evidence of collaboration that the Australian Research Council needed. Not only did the Travelling Fellowship help save time on experiments, it strengthened connections around the world and helped Mirana to start her own laboratory.