6 December 2022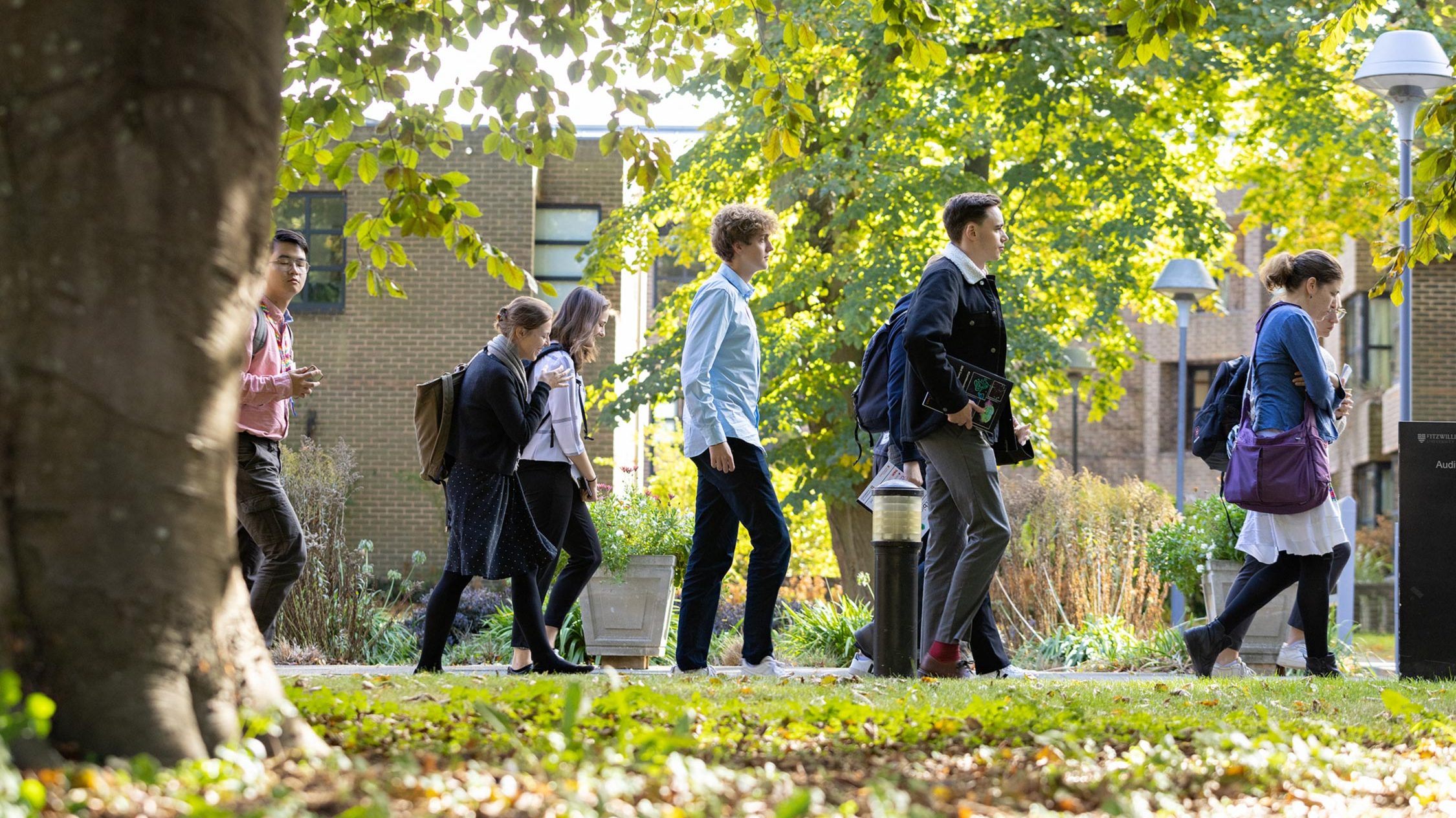 The 32nd Cambridge Neuroscience Seminar (CNS2022) was held on 29 September 2022 at Fitzwilliam College, University of Cambridge. This annual meeting brings together neuroscientists from across the University's Departments to promote collaboration and strengthen the community. A Sustainable Conferencing Grant from The Company of Biologists helped the organisers to reduce the environmental impact of this year's meeting.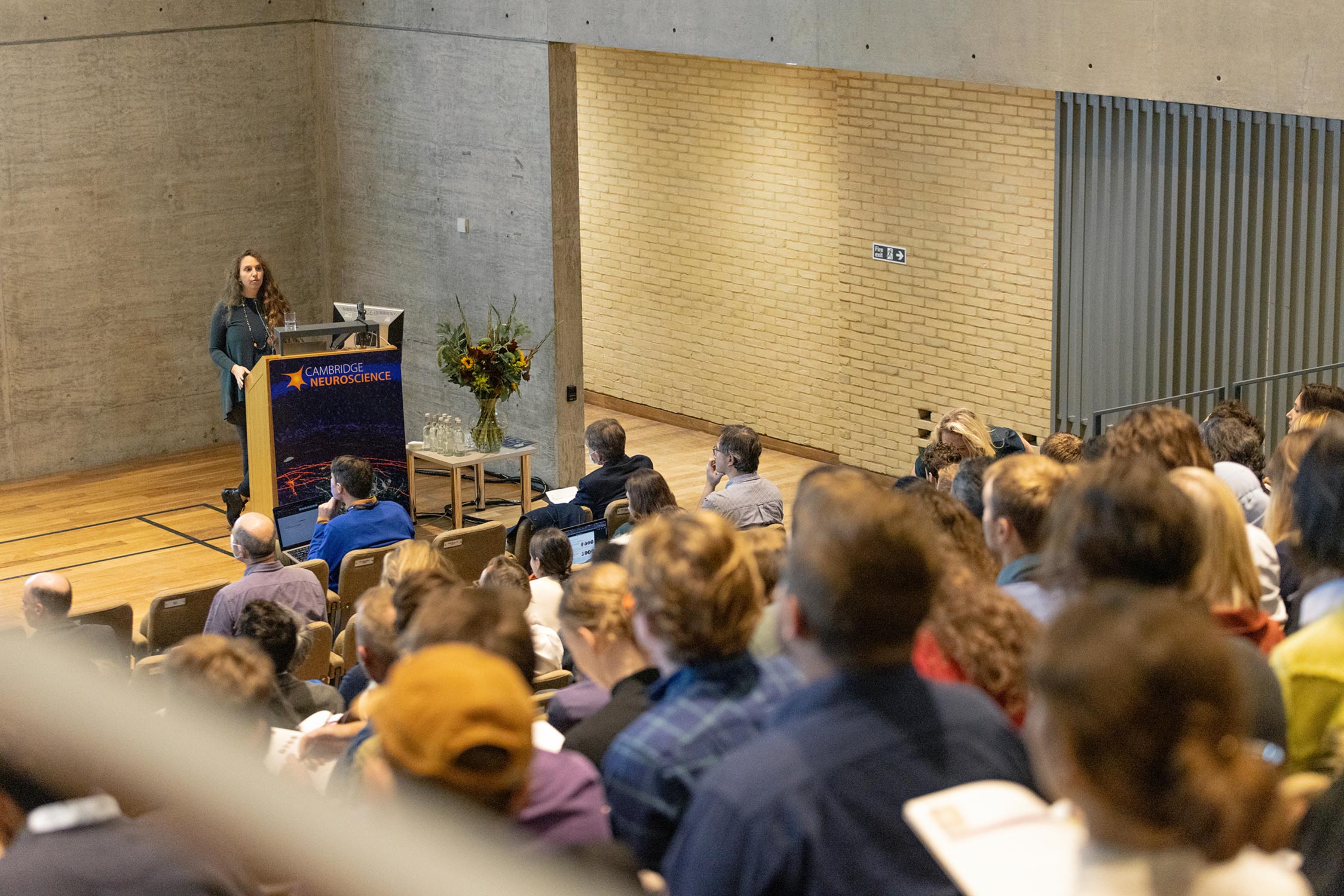 In total, 250 people attended the meeting. Some were able to join remotely thanks to the organisers making sure that all 18 talks were streamed online. Those attending in person were encouraged to walk, cycle, or use public transport where possible to access the venue. Fitzwilliam College is well-served by bus routes and (unsurprisingly for a Cambridge college) has a large supply of bicycle racks, which made it very accessible.
Speakers represented a range of career stages and were drawn from across six research themes, from social behaviour to the biology of neural support cells. 70 posters were also presented, and 12 of these were selected for a three-minute 'data blitz' presentation. Details of all the talks and posters were summarised in the conference brochure, which the organisers made available as an online document. As well as reducing paper use, this approach had the benefit of providing an interactive experience, allowing users to easily click through and access resources such as Cambridge Neuroscience's Twitter account. Name badges were plastic-free and, since this event is held regularly, signage from the previous meeting was reused wherever possible.
The organisers selected Fitzwilliam College as a venue because it is committed to improving the sustainability of its events. The college composts all food waste, aims to maximise recycling and has acted to improve the energy efficiency of its buildings by installing LED light bulbs and triple glazing where possible. Working with the college, the organisers designed the menu for the day to make the majority of options plant-based, and no plastic plates, cups or cutlery were used. There was great attention to detail, even down to the impact of the floral decorations, which were assembled using seasonal flowers.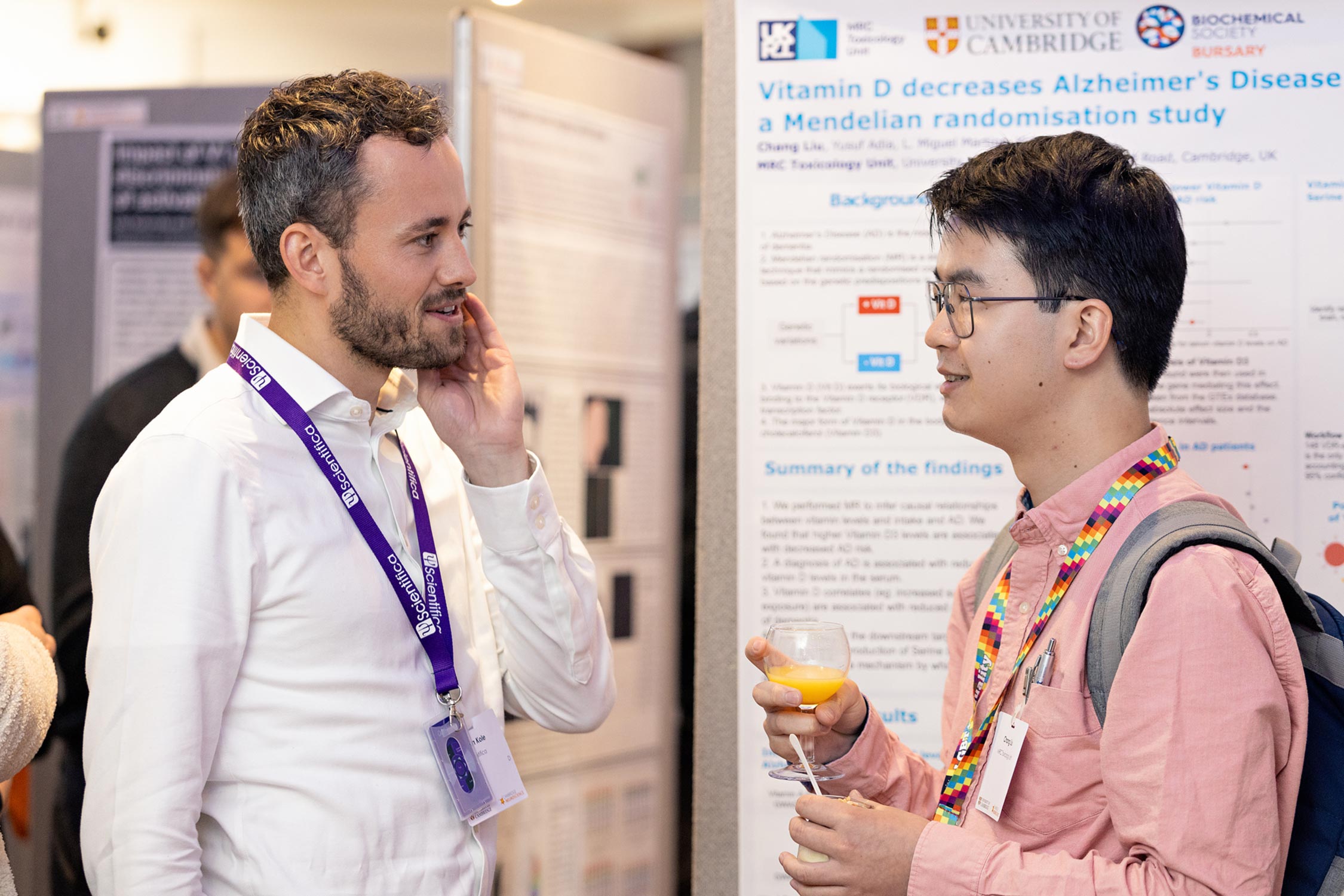 As the meeting came to a close, attendees who had brought fabric posters were offered the opportunity to repurpose them as tote bags. This was thanks to a collaboration between the conference organisers and a local company, Mouse and Bear, and ensured that these posters did not go to waste. This approach proved popular with the delegates, who were happy to take home a memento, and was especially appreciated by students presenting their work at a meeting for the first time.
Attendees were delighted to be able to gather in person once again. "I think CNS2022 deserves the description of celebration rather than seminar because the joy of everyone to be together and sharing science in person again shone throughout the day and really made me realise the strength of community here," said Ailie McWhinnie, second year PhD student and President of the Cambridge Neuroscience Society CamBRAIN. Ewan St John Smith, Co-Director of Cambridge Neuroscience, agreed: "The 32nd Cambridge Neuroscience Seminar was a fantastic day, so great to be meeting in person again and the launching of our six new themes provided an excellent overview of the ambitious and innovative research going on in Cambridge!"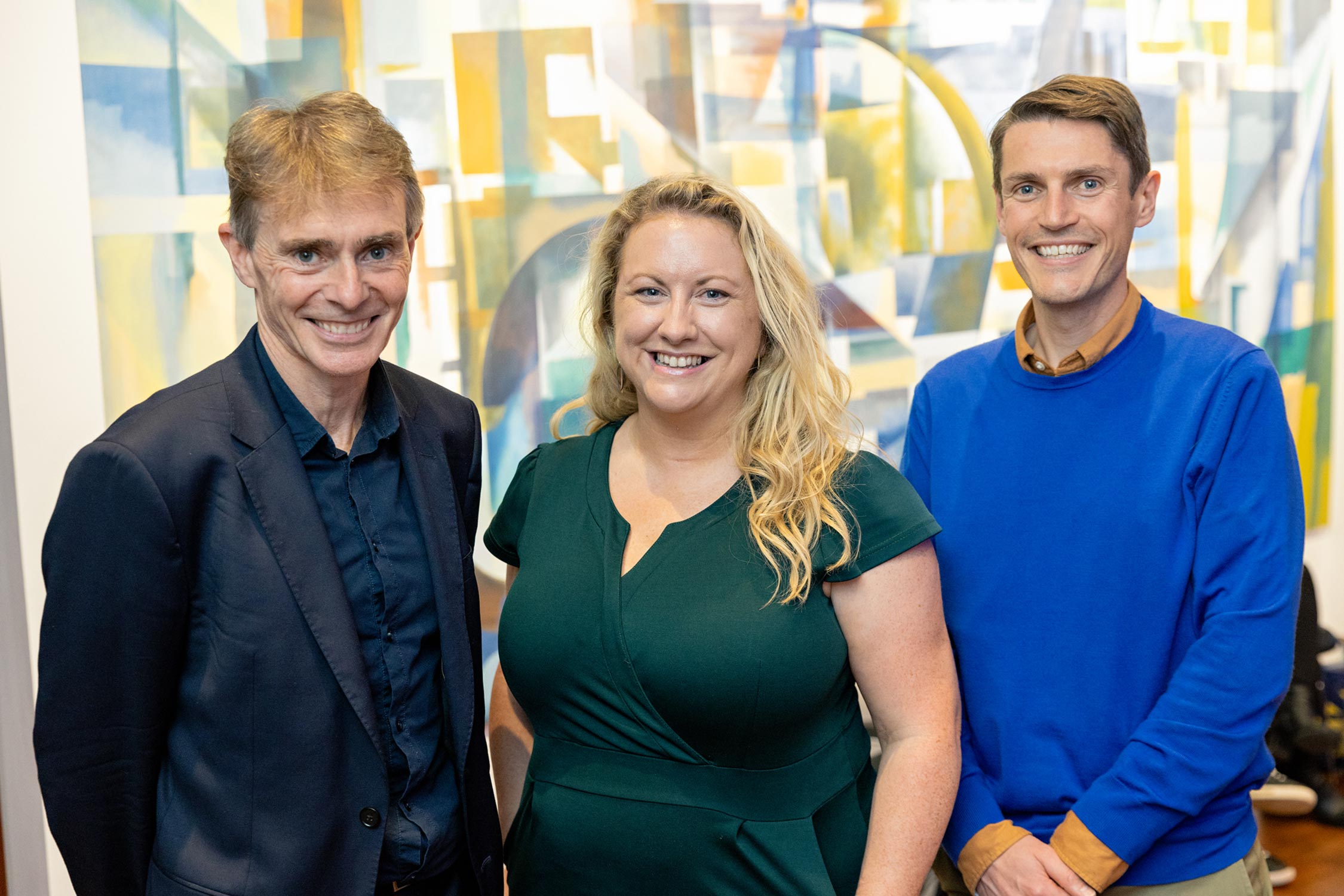 The conference was not without its challenges, since effective hybrid technology can be prohibitively expensive, especially for small meetings, and budgeting constraints meant that this was limited to streaming talks. However, this was effective in making the conference accessible to the small number of virtual attendees. There were also some big successes: overall, the measures taken to reduce waste meant that the meeting was free of single-use plastic. Attendees were particularly impressed by the plastic-free badges, the interactive brochure and the chance to reuse their poster as a tote bag.
"Applying and receiving the Sustainable Conference grant from The Company of Biologists was transformative in that it made me question the systems that we had in place for our regular large in-person events – why do we do what we do?" said Dervila Glynn, Strategic Manager, Cambridge Neuroscience.

"Being sustainable is the responsibility of all involved in the life cycle of a large event from the event organiser, the venue, the vendors, exhibitors and delegates – we all need to make decisions along the way to support and create sustainable events."
Want to find out more about our Sustainable Conferencing Grants and how to apply for one? Visit our Grants page for more information.