24 August 2017
I carried out my PIPS placement at The Company of Biologists – a decision largely driven by my interest in gaining insight into the publishing process in preparation for submitting my own articles, and also to find out more about publishing as an alternative career path after my PhD.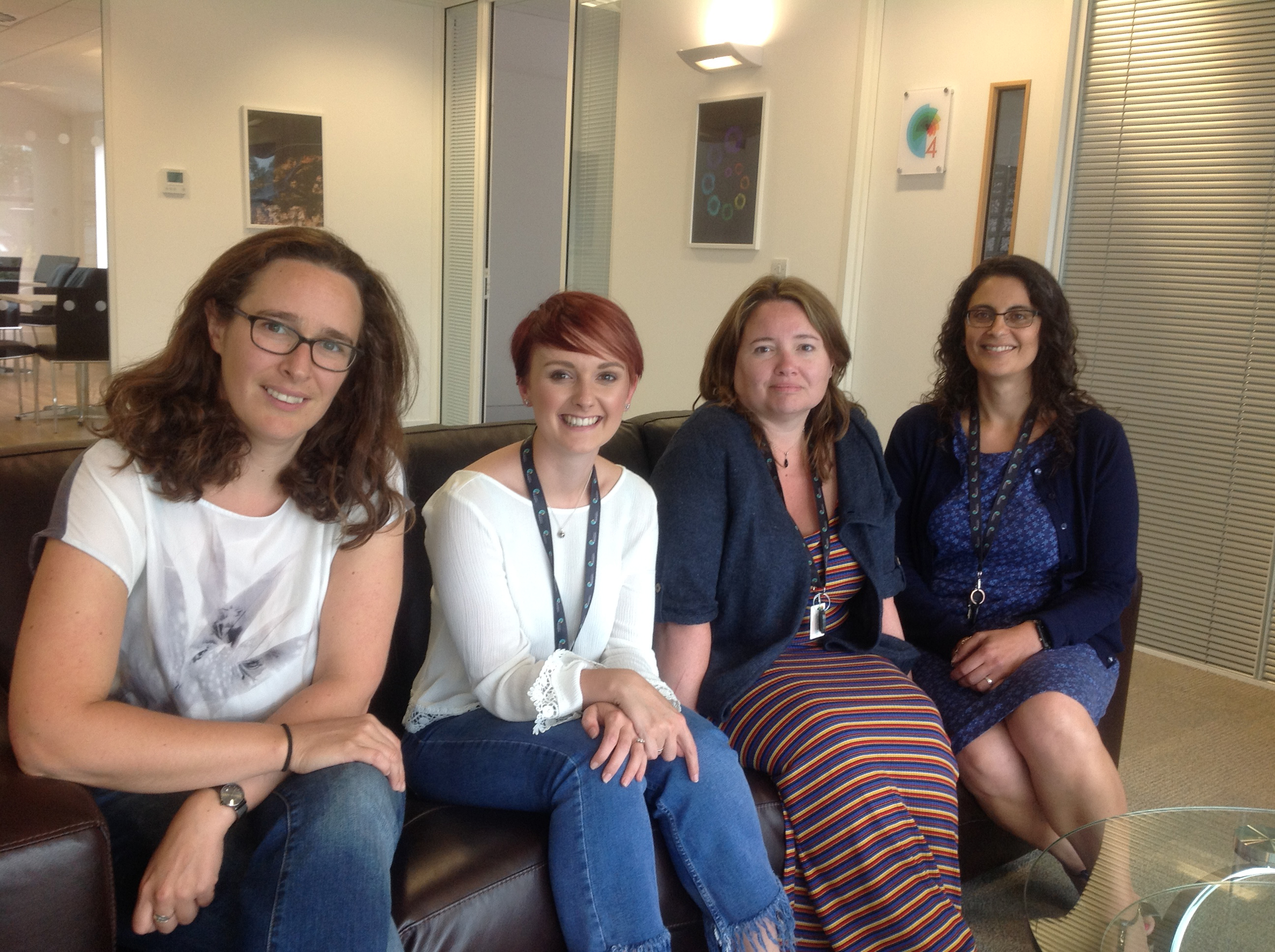 Katherine Brown (Development),  Caitlin McQueen (intern), Rachel Hackett (Disease Models & Mechanisms and Biology Open) and Sharon Ahmad (Journal of Cell Science).
I was in charge of projects analysing article citation and usage data. My major project was calculating journal impact factors before their official release in June 2017. This gave me a good understanding of what journal impact factors actually take into account, while also giving each Managing Editor useful data to use in journal editorial board meetings and when deciding on article commissioning strategies. It was exciting to know that the analysis was going to be used in future and was important to the company, as well as being interesting from a student's perspective. In my final week, I presented my data to the Managing Editors, which was a good chance to gain experience in presenting to colleagues within a company and to get any final feedback in time for me to complete my projects.
I also attended lunchtime talks where I learnt about company strategy such as continuous publication and content enrichment, the importance and aims of Development's community site, the Node, as well as a particularly interesting guide to spotting potential 'predatory' publications for young researchers.
I have really enjoyed my placement and have found it an extremely useful experience. The projects were well set out with clear aims to address within the 12 weeks, and I had regular meetings with two mentors which meant I achieved a great deal during my placement. The analysis gave me lots to consider when thinking about publishing my own work. Working alongside the diverse roles within The Company of Biologists has also given me a good insight into alternative career options for researchers who choose to leave the lab but still wish to remain in a scientific surrounding.