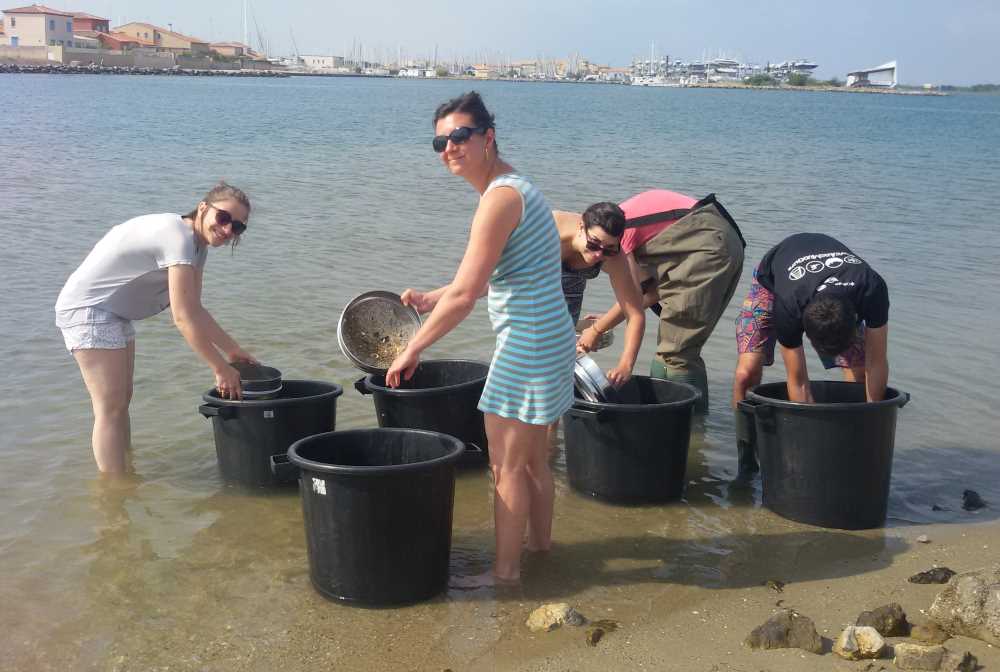 20 February 2018
The research project of PhD student Filomena Caccavale at the Stazione Zoologica Anton Dohrn in Naples, Italy, has focussed on the role of nitric oxide (NO) during embryonic and larval development of the cephalochordate Branchiostoma lanceolatum (amphioxus). This model organism is invaluable in evolutionary and developmental studies because of its morphological and genomic simplicity, and its key phylogenetic position. Filomena's initial experiments into the effects of inhibition of NO biosynthesis revealed that during early neurulation, NO acts in processes that define future mouth and gill slits.
To investigate which signalling pathways are regulated by NO during amphioxus mouth formation, Filomena wished to perform a differential transcriptomic analysis of NO-inhibited amphioxus embryos. For these experiments, she required a larger quantity of embryos than could be accommodated at her own institute. The Oceanographic Observatory in Banyuls-sur-Mer, France, is located in an area with a thriving natural population of amphioxus. Filomena applied for a Travelling Fellowship from Development to visit Dr Héctor Escrivà at the Oceanographic Observatory during amphioxus spawning season, as Dr Escrivà's research group obtains a large number of successful spawnings each year and is one of the most important in Europe for amphioxus studies.
During her time in Banyuls-sur-Mer, Filomena successfully performed all her planned experiments, and was also involved in adult amphioxus sampling. She extracted RNA from amphioxus embryo samples treated with NO inhibitor and untreated controls, then sent the RNA for next-generation sequencing. Filomena feels that a Travelling Fellowship from The Company of Biologists has had a great impact on various aspects of her work. Initial results from the RNA-seq transcriptome analysis have revealed interesting prospects for future research, and her visit has strengthened the ongoing collaboration between the Stazione Zoologica Anton Dohrn and the Escrivà lab.