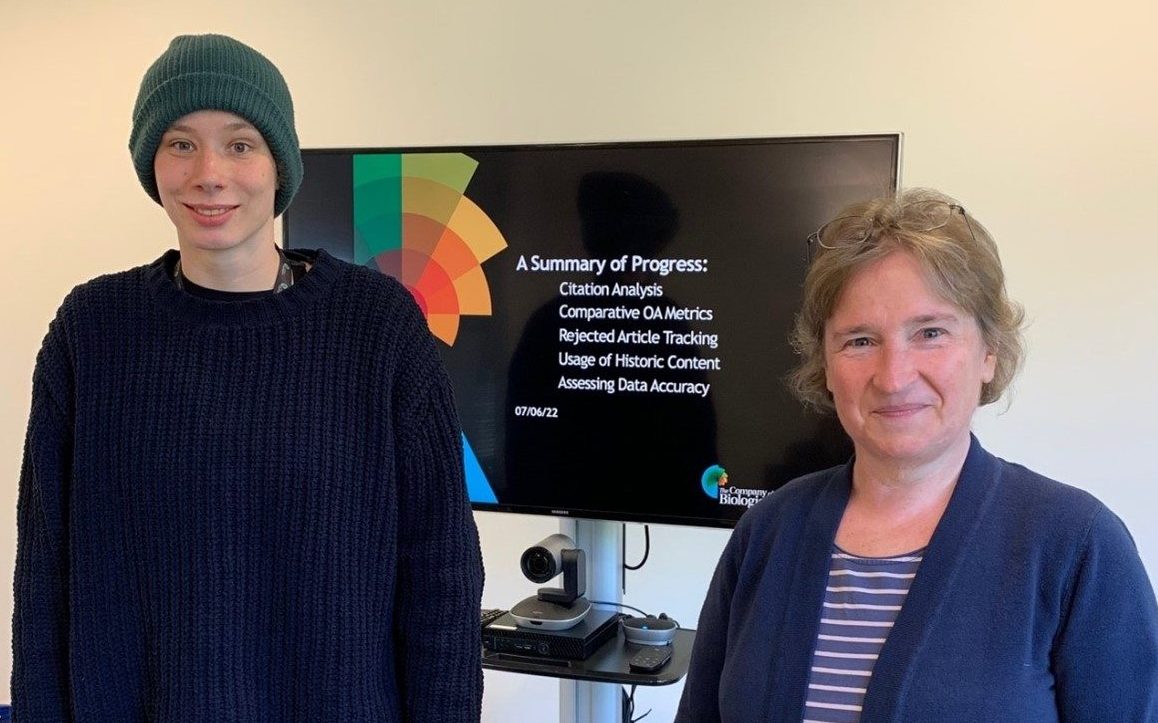 6 July 2022
Emily Simmons, our first intern able to work in the office since the start of the pandemic, recounts her experience.
"Throughout my Professional Internships for PhD Students (PIPS) placement at The Company of Biologists, I completed a variety of data analysis projects. I looked at a range of different metrics for each of the five journals and drew actionable conclusions to guide journal managers about future decisions. Some examples of the projects performed include the analysis of citation metrics and the tracking of articles rejected from the company. I was also asked to assess the quality of the different datasets, to aid in database management. The goals for each project were clearly defined, but allowance was given for exploring metrics of interest. Mentors were assigned to each project, each of whom I had regular meetings with, where clear guidance was provided. In addition, I had the opportunity to present my results to the journal managers.
During the internship, I gained a much better understanding of how publishing companies work, and the life cycle of an academic paper. I also gained a better understanding about some of the differences between working in industry and working in academia, something I had previously not given much thought to. It was lovely to be able to conduct the placement in-person, which did not seem a possibility at one point. All the staff were very friendly and welcoming, and made the experience very enjoyable!
The internship has been very helpful for me in deciding what to pursue after the PhD. It has been a good introduction into data analysis, which I have very much enjoyed and is something I am keen to explore further."