15 July 2021
Written by Mihaly Badonyi
In late April, I embarked on a 3-month data analyst position at The Company of Biologists as part of the Professional Internships for PhD Students (PIPS) initiative within my doctoral training programme aimed at exposing students to opportunities in which they can apply their skills.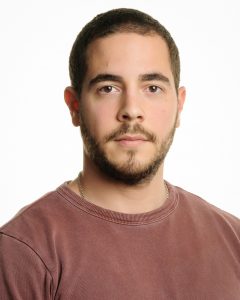 Before that time, I kept putting off the decision about what was worth pursuing for me: academia, industry, or science policy making at a governmental body. There were two key reasons why I settled on scientific publishing: in part because I was attracted by the prospect of interacting with a wide range of domain experts, but also because I wished to get more familiar with the nuts and bolts of the institution that essentially oversees the conduct of scientific research.
At the start I was tasked with two main projects with clearly defined goals that gave me a good impression – a lot of thought has been put into how to make an intern feel confident. One project was concerned with the analysis of citations from the most recent impact factor window, while the other looked at cases of ethical concern from previous years, such as suspected manipulation of figures, data fabrication and plagiarism. Despite the difficulties imposed on us by the global pandemic, we all put our hearts into making it work. The Company made arrangements to update me on policies, data security and branding guidelines, and ensured I had everything I needed to create a safe and effective remote working environment some 650 kilometres away from the office in Cambridge. I was sent a laptop more powerful than the one I use for my research – and I'm a computational biologist!
However, I must say it was not all easy. Introducing yourself to strangers when staring at a screen in a quiet room is never going to be any less alien than it sounds. Having the ability to just stand up from the desk in the office and walk up to a friendly face to ask for help is a convenience most people took for granted in the pre-pandemic era. Yet, during my internship I always had support when I was in doubt. My mentors, Dr Claire Moulton and the Managing Editors of the journals, have been patient with me and paid a great deal of attention to my struggles, offering solutions and explanations to the challenges I faced. Would it have been a fuller experience if I had interned at the Company in person? Almost certainly. But having to work from home meant that I had to develop a new sense of understanding and rely more on other sources of information in addition to our online meetings, such as Company archives and webinars.
Overall, I liked being involved in the projects because even though their objectives had little in common with my PhD topic (which is the very purpose of PIPS), they still required similar data analysis and visualisation approaches. I learnt a huge amount of programming 'hacks' along the way that I can now implement in my own research. At the same time, I hope I was able to help the Company addressing the questions set out by the projects and that I managed to introduce a hint of novelty that may inspire future interns. I am tremendously grateful for the opportunity, but first and foremost the freedom and the mentorship the Company provided, which have no doubt enhanced my transferable skills.
What's next for me? I have grown fond of what the Managing Editors do. I never contemplated becoming one, but now the idea does not seem so distant anymore. The role represents the ideal combination of responsibility, scientific 'up-to-dateness', pragmatism, and importantly, as attested by the people I was fortunate to get to know, it allows for a healthy work-life balance. Nevertheless, for now at least, I won't give up on my dream of founding a biotech company based upon my ideas. I am less interested in monetary gain and more in chasing what I love, all the while creating jobs for people to help realise their dreams. I believe that whatever I will do next, I will have benefited from the skills I gained at The Company of Biologists to get there.