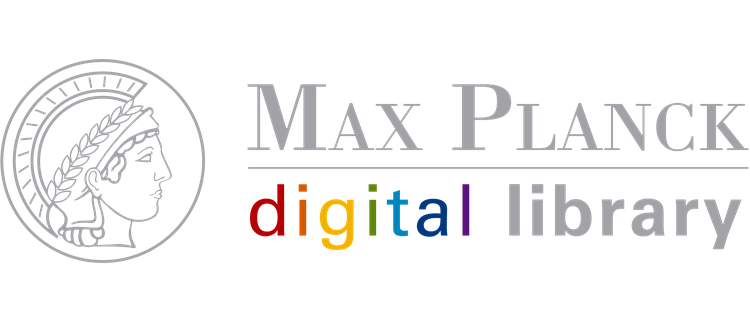 Read & Publish Open Access agreement with the Max Planck Digital Library
The Company of Biologists is delighted to announce a three-year Read & Publish Open Access agreement with the Max Planck Digital Library.
Under the new cost-neutral transformative agreement – which runs from 1 January 2021 to 31 December 2023 – corresponding authors at Max Planck Society's 86 Institutes benefit from immediate Open Access publication of their research articles in The Company of Biologists' hybrid journals – Development, Journal of Cell Science and Journal of Experimental Biology – with no author-facing publishing charges.
In addition, this landmark agreement enables corresponding authors at Max Planck Institutes to publish research articles without charge in The Company of Biologists' fully Open Access journals – Disease Models & Mechanisms and Biology Open.
Unlimited access to the full journal archives dating back to 1853 is also available as part of the agreement.
Ralf Schimmer, Head of Information Provision at the Max Planck Digital Library, says:
We are very pleased to implement this new agreement with The Company of Biologists, and salute their willingness to test new economic models that are repurposing previous subscription fees to facilitate a sustainable and cost-neutral transition of their journals to an Open Access publishing model. This agreement marks a further, significant step in the Max Planck Society's strategy to enable open dissemination of research, in line with the principles of the OA2020 Initiative and the Berlin Declaration on Open Access.
Richard Grove, Commercial Manager at The Company of Biologists, says:
As a not-for-profit publisher with a mission to support biologists and inspire biology, we have been committed to Open Access for many years. We have worked closely with our library partners and funding organisations to develop sustainable OA publishing models and we pride ourselves on our flexibility and willingness to experiment. Following fruitful discussions with the Max Planck Society, we are pleased to pilot a Read & Publish agreement which has been tailored to meet the needs of a research-intensive institution with a large network of institutes.
About the Max Planck Society
The Max Planck Society is Germany's premier research organisation. Since its establishment in 1948, no fewer than 20 Nobel laureates have emerged from the ranks of its scientists, placing it on a par with the best and most prestigious research institutions worldwide. The more than 15,000 publications each year in internationally renowned scientific journals are testimony of the outstanding research work conducted at Max Planck Institutes.
The Max Planck Digital Library (MPDL) is a central scientific service unit within the Max Planck Society dedicated to the strategic planning, development and operation of the digital infrastructures necessary for providing its institutes and their scholars and scientists with research information, support for web-based scholarly communication, research tools and research data management and software licensing.
Bibliotheca Hertziana – Max Planck Institute for Art History
The Friedrich Miescher Laboratory of the Max Planck Society
Fritz Haber Institute of the Max Planck Society
Art History Institute in Florence – Max-Planck-Institute
Max Planck Institute of Animal Behavior
Max Planck Institute for Astronomy
Max Planck Institute for Astrophysics
Max Planck Institute for Comparative Public Law and International Law
Max Planck Institute for Comparative and International Private Law
Max Planck Institute for Social Law and Social Policy
Max Planck Institute for the Study of Crime, Security and Law
Max Planck Institute for Human Development
Max Planck Institute for Chemical Energy Conversion
Max Planck Institute of Biochemistry
Max Planck Institute for Biogeochemistry
Max Planck Institute for the Biology of Ageing
Max Planck Institute for Biological Cybernetics
Max Planck Institute of Biophysics
Max Planck Institute for Biophysical Chemistry (Karl Friedrich Bonhoeffer Institute)
Max Planck Institute for Chemistry (Otto Hahn Institute)
Max Planck Institute for Chemical Ecology
Max Planck Institute for Chemical Physics of Solids
Max Planck Institute for Cyber Security and Privacy
Max Planck Institute for Demographic Research
Max Planck Institute for the Science of Light
Max Planck Institute for Dynamics of Complex Technical Systems
Max Planck Institute for Dynamics and Self-Organization
Max Planck Institute for Iron Research GmbH
Max Planck Institute for Empirical Aesthetics
Max Planck Institute for Developmental Biology
Max Planck Institute for Social Anthropology
Max Planck Institute for Legal History and Legal Theory
Max Planck Institute for Evolutionary Anthropology
Max Planck Institute for Evolutionary Biology
Max Planck Institute for Experimental Medicine
Max Planck Institute for Extraterrestrial Physics
Max Planck Institute for Solid State Research
Max Planck Institute for the Study of Societies
Max Planck Institute for Gravitational Physics (Albert Einstein Institute)
Max Planck Institute for Heart and Lung Research (W. G. Kerckhoff Institute)
Max Planck Institute for Brain Research
Max Planck Institute for Innovation and Competition
Max Planck Institute of Immunobiology and Epigenetics
Max Planck Institute for Infection Biology
Max Planck Institute for Informatics
Max Planck Institute for Nuclear Physics
Max Planck Institute for Human Cognitive and Brain Sciences
Max Planck Institute of Coal Research
Max Planck Institute of Colloids and Interfaces
Max Planck Institute for Marine Microbiology
Max Planck Institute for Mathematics
Max Planck Institute for Mathematics in the Sciences
Max Planck Institute for Medical Research
Max Planck Institute for Intelligent Systems
Max Planck Institute for Meteorology
Max Planck Institute of Microstructure Physics
Max Planck Institute of Molecular Biomedicine
Max Planck Institute for Molecular Genetics
Max Planck Institute of Molecular Plant Physiology
Max Planck Institute of Molecular Physiology
Max Planck Institute of Molecular Cell Biology and Genetics
Max Planck Institute of Neurobiology
Max Planck Institute for Metabolism Research
Max Planck Institute for the Science of Human History
Max Planck Institute for Ornithology
Max Planck Institute for Plant Breeding Research
Max Planck Institute of Physics (Werner Heisenberg Institute)
Max Planck Institute for the Physics of Complex Systems
Max Planck Institute of Plasma Physics (incl. MPCDF)
Max Planck Institute for Polymer Research
Max Planck Institute of Psychiatry
Max Planck Institute for Psycholinguistics
Max Planck Institute of Quantum Optics
Max Planck Institute for Radio Astronomy
Max Planck Institute for Software Systems
Max Planck Institute for Solar System Research
Max Planck Institute for Structure and Dynamics of Matter
Max Planck Institute for Tax Law and Public Finance
Max Planck Institute for Terrestrial Microbiology
Max Planck Institute for the History of Science
Max Planck Institute for the Study of Religious and Ethnic Diversity
Max Planck Institute for Research on Collective Goods
Max Planck Research Unit for Neurogenetics
Max Planck Research Unit for Pathogens
Administrative Headquarters of the Max Planck Society
Max Planck Digital Library