Transgenerational Epigenetic Inheritance
Organisers: Edith Heard and Ruth Lehmann
Date: 4th – 7th October 2015
Location: Wiston House, Steyning, West Sussex, UK
The transmission of epigenetic states across cell divisions in somatic tissues is now well accepted and the mechanisms are starting to be unveiled. The extent to which epigenetic inheritance can occur across generations is less clear, but represents a very exciting area with major implications for human health, plant and animal breeding and evolution. Given the press coverage and public interest, as well as the intensive research and certain controversy surrounding this topic, this workshop will provide an opportunity for timely exchange between experts from different disciplines. Some of the outstanding questions include: What triggers heritable epigenetic changes and how stably are they propagated? To what extent can one exclude a DNA sequence based mechanism? What are the types of covariates that must be taken into account in epidemiological studies? What types of strategies will be required to define the nature, extent and mechanisms of non-Mendelian transgenerational inheritance?
This workshop aims to bring together experts in various fields that bridge the gaps between epidemiology, nutrition, genetics, development, neurobiology and the germ line, as well as specialists in epigenetic mechanisms, mitochondrial inheritance and evolutionary biology. It will try to incorporate theoretical, philosophical and experimental approaches. The aim will be to discuss the lines of evidence for and against epigenetic inheritance, as well as mechanistic considerations, in different organisms. Sufficient time for discussion and debate will be provided. The participants could also be encouraged to produce a short review or proceedings on the outcome of the workshop.
The Company of Biologists' Workshops only take place three times per year, on topics that are driving forward the progress of life sciences and biomedical research. The meetings are small and intensive, taking place over 3 days with 20 invited participants, all of whom we ask to make a presentation, and a further 10 chosen from submitted applications (students and postdocs as well as PIs). A condition of attendance is that you are present for the full meeting, from Sunday lunchtime through to Wednesday lunchtime.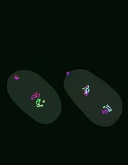 Organisers & Speakers
Edith Heard  
Institut Curie, France
Ruth Lehmann  
Skirball Institute, USA
Alexei Aravin  
California Institute of Technology, USA
David Baulcombe  
University of Cambridge, UK
Vincent Colot  
IBENS, France
Anne Ferguson-Smith  
University of Cambridge, UK
John Harris  
University of Manchester, UK
Eva Jablonka  
Cohn Institute, Israel
Rob Martienssen  
Cold Spring Harbor Laboratory, USA
Eric Miska  
University of Cambridge, UK
Pat O'Farrell  
University of California, San Francisco, USA
Marcus Pembrey 
University of Bristol, UK
Andrew Pospisilk  
MPI of Immunology & Epigenetics, Germany
Oliver Rando  
University of Massachusetts, USA
Oded Rechavi  
Tel Aviv University, Israel
Azim Surani  
University of Cambridge, UK
Susan Strome  
University of California, Santa Cruz, USA
Mick Tuite  
University of Kent, UK
Erica Watson  
University of Cambridge, UK
Workshop Photo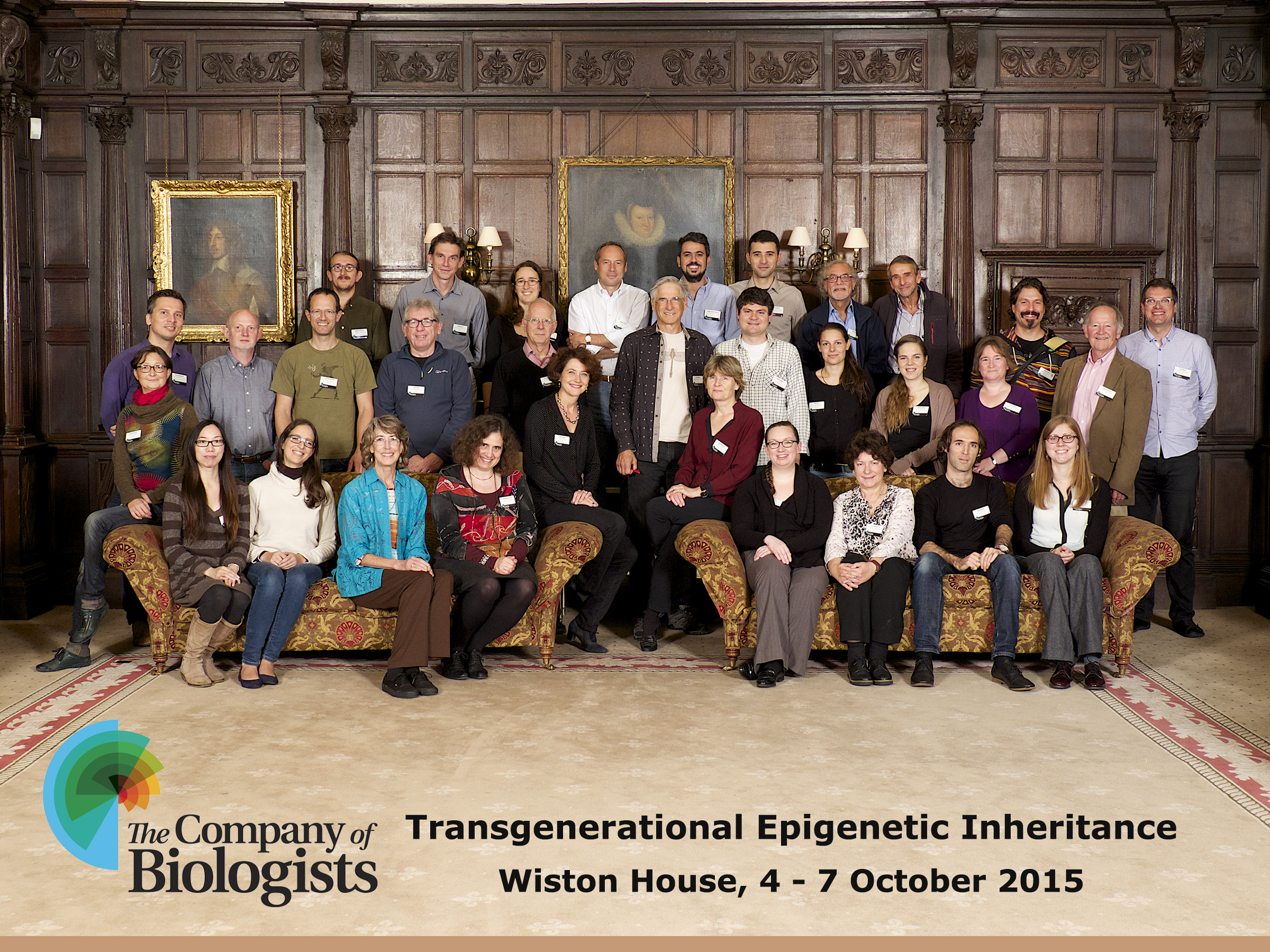 Slideshow
This slideshow requires JavaScript.
Transgenerational Epigenetic Inheritance
4th – 7th October 2015
Wiston House, Steyning, West Sussex, UK
About Wiston House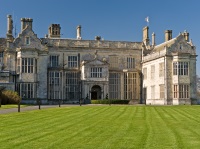 The Workshops will be held at the beautiful Wiston House in Wilton Park, which is a 16th Century Grade I listed building located at the foot of the South Downs in West Sussex. The House is surrounded by over 6,000 acres of parkland with magnificent views from the mile-long drive.
Wilton Park is one of the world's leading centres for the discussion of key international policy issues. It was created in 1946 to help re-establish peace and democracy in Europe as part of an initiative inspired by Winston Churchill.
Wiston House has an amazing history and appears in the Domesday Book, the register of English possessions made by William the Conqueror in 1086, 20 years after he won the Battle of Hastings.
Wiston House is 32 miles from Gatwick Airport and 60 miles from Heathrow Airport. The nearest train station is Shoreham-by-Sea, which is a 20 minute taxi ride from Wiston House and takes 1 hour 10 minutes from London Victoria.
Wiston House
Steyning Road
Steyning
West Sussex
BN44 3DZ
Tel: +44 (0) 1903 815020
www.wistonhouse.co.uk