Rethinking Cancer
Organisers: Ross Cagan
Date: 20th - 23rd November 2016
Location: Wiston House, Steyning, West Sussex, UK
Cancer therapeutics currently have the lowest clinical trial success rate of all major diseases. Partly as a result, cancer will soon be the leading cause of mortality in developed countries. As a disease embedded in the fundamentals of our biology, it presents difficult challenges that would benefit from uniting a variety of related and unrelated fields. Combining extant cancer approaches with input from experts in engineering, mathematics, computational biology, Wall Street and Insurance company economic modellers, entrepreneurs, and smart thinkers from, for example, the arts would help rethink a challenging health problem, including cancer prevention and diagnosis, and the development of therapeutics to stop disease progression and prolong patient lives. Topics to be discussed include big data versus small data, engineering solutions (in therapeutics and detection), mixing approaches, mathematics of cancer, population biology of cancer, risk management and improving clinical trial success.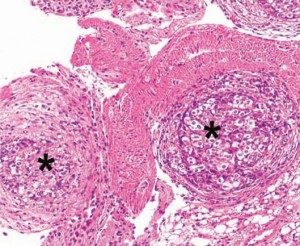 Lymph node metastases in SC+ORT mice
Image credit: Ramon Mangues, Hospital de Sant Pau, Barcelona
Organisers & Speakers
Fran Balkwill Barts Cancer Institute, UK
Sarah Bohndiek University of Cambridge, UK
Kairbaan Hodivala-Dilke  Queen Mary University of London, UK
Clare Isacke  The Institute of Cancer Research, UK
Dowdy Jackson  Agensys, USA
Jos Jonkers Netherlands Cancer Institute, The Netherlands
Scott Lowe   Memorial Sloan Kettering Cancer Center, USA
Elaine Mardis  Nationwide Children's Hospital, USA
Pablo Meyer IBM Computational Biology Center, USA
Ramon Parsons  The Mount Sinai Hospital, USA
Elizabeth Patton  MRC/Cancer Research, UK
Stefano Piccolo  University of Padova, Italy
David Piwnica-Worms  MD Anderson Cancer Center, USA
Prem Premsrirut Mirimus, Inc, USA
Victoria Richon  Ribon Therapeutics, Inc., USA
Ben Simons University of Cambridge, UK
Tin Tin Su University of Colorado, USA
Roman Thomas  University of Cologne, Germany
About Wiston House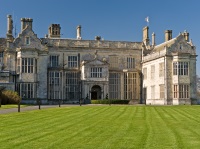 The Workshops will be held at the beautiful Wiston House, which is a 16th Century Grade I listed building located at the foot of the South Downs in West Sussex. The House is surrounded by over 6,000 acres of parkland with magnificent views from the mile-long drive.
Wiston House is one of the world's leading centres for the discussion of key international policy issues. It was created in 1946 to help re-establish peace and democracy in Europe as part of an initiative inspired by Winston Churchill. Wiston House has an amazing history and appears in the Domesday Book, the register of English possessions made by William the Conqueror in 1086, 20 years after he won the Battle of Hastings.
Wiston House is 32 miles from Gatwick Airport and 60 miles from Heathrow Airport. The nearest train station is Shoreham-by-Sea, which is a 20 minute taxi ride from Wiston House and takes 1 hour 10 minutes from London Victoria.
Wiston House
Steyning Road
Steyning
West Sussex
BN44 3DZ
Tel: +44 (0) 1903 815020
www.wistonhouse.co.uk