Novel Technologies for Programming Human Cell Fate
Organisers: Marisa Karow, Samantha Morris and Barbara Treutlein
Date: 26 - 29 March 2023
Location: Eastwell Manor, Kent, UK
The reprogramming field has been firmly established, where we now have the capability of engineering a variety of cell identities. However, the protocols to generate target cell types are often inefficient and lack fidelity, with the engineered cells not fully recapitulating target identity. Previous studies aiming to assess and improve cell engineering were challenged by the cellular heterogeneity arising during reprogramming. Now, with recent technological and analytical advances, we have the resolution to study reprogramming and differentiation at unprecedented resolution. For example, novel single-cell technologies can enhance cell engineering, since they allow for a deep molecular characterisation of the engineered cell states and therefore enable the quantification of efficiency, precision and accuracy of existing protocols. Furthermore, single-cell atlases of primary developing and adult tissues serve as an essential reference for cell engineering and allow for the prediction of the requirements to design and generate a given fate. Enabling these engineering strategies to be realised, the fields of CRISPR engineering and synthetic biology are offering new tools to manipulate cell function and fate.
This Workshop unites experts in human cell fate engineering and experts in the manipulation and characterisation of single cells. The goal is to fully understand the molecular steps underlying the transformation of one cellular identity into another. The cross-disciplinary selection of speakers spans the fields of cell fate engineering and emerging technologies to analyse and manipulate cells at single-cell resolution.
Presentations will cover the following themes:
Direct lineage reprogramming approaches
Assessment of reprogramming inefficiency and infidelity
Engineering cells with defined identity through new methods
De novo predictions of factors and conditions for target cell type generation
The ultimate aim is to predict the outcome of the application of certain transcription factors/small molecules/synthetic gene circuits to precisely engineer identity of clinically valuable human cells. We envision an exceptional opportunity for interactions and establishment of new collaborations that will bring us a big step closer to reprogramming human cell identity at high efficiency and fidelity.
Organisers & speakers
Marisa Karow Friedrich–Alexander University Erlangen–Nürnberg, Germany
Samantha Morris Washington University in St. Louis, USA
Barbara Treutlein ETH Zürich, Switzerland
Kristin Baldwin Columbia University Irving Medical Center, USA
Ori Bar-Nur ETH Zürich, Switzerland
Benedikt Berninger King's College London, UK
Sheng-hong Chen Academia Sinica, Taiwan
Silvia Domcke University of Washington, USA
Miki Ebisuya European Molecular Biology Laboratory, Barcelona, Spain
Lijian Hui Chinese Academy of Sciences, China
Agnete Kirkeby University of Copenhagen, Denmark
Katie Long Kings College London, UK
Julia Mahamid EMBL, Germany
Randall Platt ETH Zürich, Switzerland
Timm Schroeder ETH Zürich in Basel , Switzerland
Lars Velten Centre for Genomic Regulation, Spain
Ron Weiss Massachusetts Institute of Technology, USA
Andrew Yoo Washington University School of Medicine in St. Louis, USA
Magdalena Zernicka-Goetz University of Cambridge, UK
Early-career researchers
We offer 10 funded places for early-career researchers (PhD, postdocs and PIs in the first three years of their first appointment) to attend our Workshops along with the 20 invited speakers. We just ask that you pay for your own travel costs. If you would like to attend please complete the online application form and include a one page CV and a letter of support from your supervisor. If your supervisor would prefer to send the letter directly to us please ask them to email it to workshops@biologists.com
All attendees are expected to actively contribute to the Workshops by asking questions at presentation sessions and taking part in discussions, as well as giving a short talk on their research.
At some Workshops, early-career researchers are given additional responsibilities to promote their involvement, such as:
Write a daily blog for the Node
Summarise the previous day's themes to set the scene for the next day's sessions
Propose future directions and collaborations
Make a short two minute video on their experience at the Workshop
Most of these activities would be carried out in pairs or small groups and often with the support of more senior scientists present.
About Eastwell Manor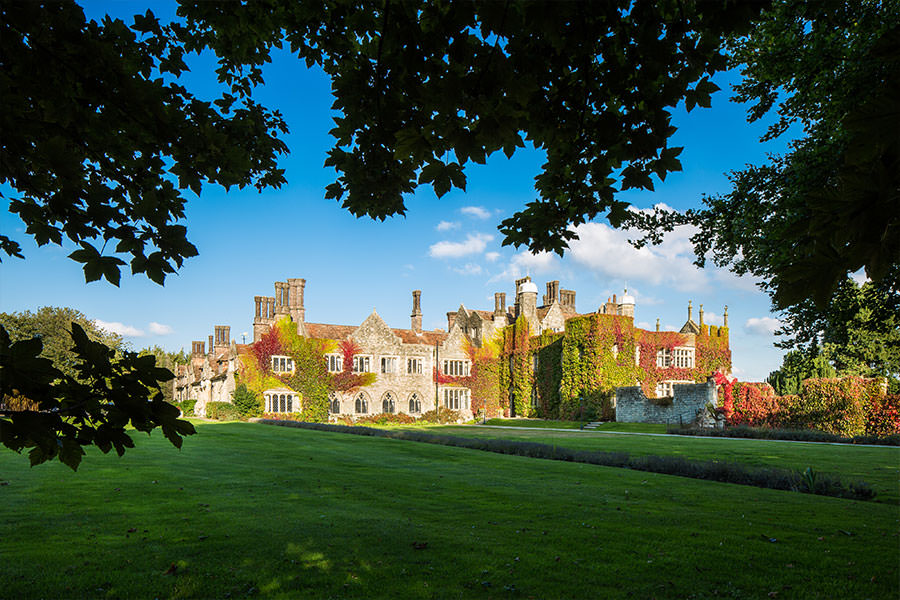 Eastwell Manor is a picture-perfect countryside hotel in the heart of the Garden of England. The original Eastwell Manor, built in neo-Elizabethan style in the 18th century, was the home of Prince Alfred from 1874-1893, during which time his mother, Queen Victoria, was a regular visitor. It was devastated by fire in the 1920s but the Manor House was rebuilt in its original style, retaining some original features.
It is an impressive building overlooking beautiful lawns and set in quiet surroundings. There are scenic nature trails and guided walks. Plus, an all-weather tennis court, petanque court, and croquet lawn.
Eastwell Manor is just over an hour from Gatwick Airport, and about an hour and a half from Heathrow. The nearest train station is Ashford, Kent.
Eastwell Manor
Ashford
Kent TN25 4HR
0343 224 1700
https://www.champneys.com/hotels/eastwell-manor/ 
Workshop Photos
This slideshow requires JavaScript.
Novel Technologies for Programming Human Cell Fate
 26 – 29 March 2023
Eastwell Manor, Ashford, Kent, UK