Inside Out: New Frontiers in the Comparative Physiology of the Vertebrate Gut
Organisers: Carol Bucking and Chris M. Wood
Date: 25-28 June 2023
Location: Eastwell Manor, Kent, UK
This Workshop will bring together experts from a wide range of disciplines to examine the functioning of the vertebrate gastro-intestinal tract though the lens of integrative physiology. Until recently, the gut was the poor relation to other exchange sites with the environment (lungs, gills, and kidneys) in terms of scientific investigation. Indeed, it received scant attention from most comparative physiologists apart from the routine (but questionable) practice of starving their test animals prior to experimentation "so as to standardize their metabolic physiology". However, many young researchers entering the field of gastro-intestinal physiology have radically altered the landscape, and many established researchers are now switching their focus to this area. Of particular significance has been the recent explosion of research on the importance of the microbiome for digestive health, not only in humans but in animals in general. The gastro-intestinal field is rapidly expanding, and now is a very appropriate time for the cross-disciplinary fertilization that this workshop will encourage.
Our objective is to break down the silos and glass walls that seem to have isolated the various groups working on the physiology of the gastrointestinal system. The Workshop will allow the microbial specialists to talk with the nutritionists, the nutritionists to the transport physiologists, the transport physiologists to the blood flow specialists, the blood flow specialists to the respiratory physiologists, and all of these to the behaviourists, toxicologists, and ecologists interested in gut function. To this end, participants have been selected for their track records of routinely adopting integrative approaches in their research. We hope to foster both conceptual breakthroughs and spontaneous collaborations that may develop from the post-talk discussion sessions. For our young scientists whom will be sponsored by the Company of Biologists, it will be a valuable opportunity to meet some of the major players across the breadth of gastro-intestinal physiology, and to broaden their horizons. While the focus will be on the digestive tract ("Inside"), it is our hope that the participants will consider the consequences of gut function ("Out") for the physiology of the whole organism, its behaviour and performance, and its role in the ecosystem.
Organisers & speakers
Carol Bucking York University, Canada
Chris Wood The University of British Columbia, Canada
Nick Bury University of Southampton, UK
Hannah Carey University of Wisconsin, USA
Kendall Clements University of Auckland, New Zealand
Erika Eliason University of California, Santa Barbara, USA
Martin Grosell University of Miami, USA
Rachael Heuer University of Miami, USA
Jehan-Hervé Lignot Université de Montpellier, France
Joanna Miest Canterbury Christ Church University, UK
Paola Navarrete University of Chile, Chile
Matt Regan Université de Montréal, Canada
Karen Sullam Agroscope, Switzerland
Henrik Sund University of Gothenburg, Sweden
Yoshio Takei The University of Tokyo, Japan
Tobias Wang Aarhus University, Denmark
Alyssa Weinrauch University of Manitoba, Canada
Rod Wilson University of Exeter, UK
Manuel Yúfera Institute of Marine Sciences of Andalusia (CSIC), Spain  
Early-career researchers
Applications for this Workshop are now closed
We offer 10 funded places for early-career researchers (PhD students, postdocs and PIs in the first 3 years of their first appointment) to attend our Workshops along with the 20 invited speakers. We just ask that you pay for your own travel costs. Please complete the application form and attach a one page CV and an abstract. PhD students and postdoc applicants should include a letter of support from their supervisor
All attendees are expected to actively contribute to the Workshops by asking questions at presentation sessions and taking part in discussions.
At some Workshops, early career scientists are given additional responsibilities to promote their involvement, such as:
Write a daily blog for the Node
Summarise the previous day's themes to set the scene for the next day's sessions
Present a poster on their research interests
Propose future directions and collaborations
Give a short talk on their research
Make a short 2 minute video on their experience at the Workshop
Most of these activities would be carried out in pairs or small groups and often with the
support of more senior scientists present.
This Workshop is only open to invited speakers and the 10 ECRs selected through this application process. 
About Eastwell Manor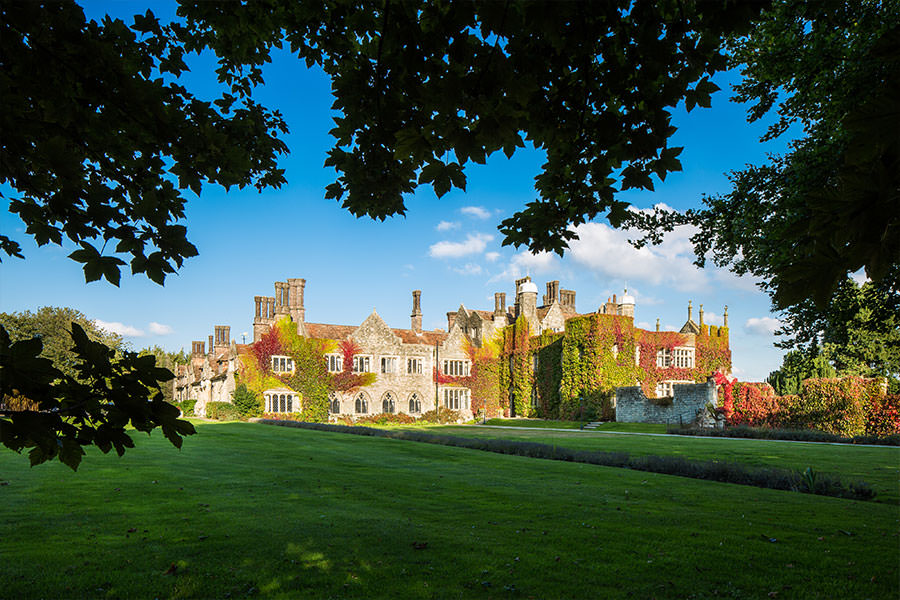 Eastwell Manor is a picture-perfect countryside hotel in the heart of the Garden of England. The original Eastwell Manor, built in neo-Elizabethan style in the 18th century, was the home of Prince Alfred from 1874-1893, during which time his mother, Queen Victoria, was a regular visitor. It was devastated by fire in the 1920s but the Manor House was rebuilt in its original style, retaining some original features.
It is an impressive building overlooking beautiful lawns and set in quiet surroundings. There are scenic nature trails and guided walks. Plus, an all-weather tennis court, petanque court, and croquet lawn.
Eastwell Manor is just over an hour from Gatwick Airport, and about an hour and a half from Heathrow. The nearest train station is Ashford, Kent.
Eastwell Manor
Ashford
Kent TN25 4HR
0343 224 1700
https://www.champneys.com/hotels/eastwell-manor/