Fish Muscle Growth and Repair: Models Linking Biomedicine and Aquaculture
Organisers: Simon Hughes and Ian Johnston
Date: 26th - 29th June 2011
Location: Wiston House, Steyning, West Sussex, UK
This meeting was designed to bring together the disparate communities of researchers working on fish myogenesis, from basic developmental mechanisms, through disease models to muscle growth in aquaculture species.
Aquaculture has the possibility to replace wild fisheries and limit the damage of global over-fishing that is catastrophically depleting wild fish stocks. Research on growth, in particular muscle formation, in commercial fish species is therefore urgently needed to enhance the efficiency of aquaculture production. Despite increasing understanding of fish muscle growth, and the effects of environment, insufficient insight into molecular and cellular mechanisms has been achieved, perhaps because aquaculture research has lacked convenient model organisms. The rise of fish models in the basic biomedical sciences has created an opportunity for rapid progress in the understanding of fish muscle growth.The time is ripe to build networks to translate our deepening knowledge of fish myogenesis into commercial aquaculture.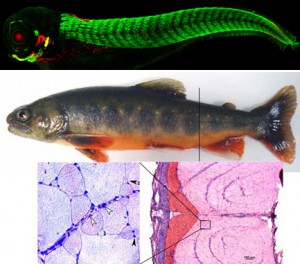 Image 1 – Nuclear Mef2 promotes myosin sarcomere formation
Image 2– (bottom 2 images) – Arctic charr muscle fibres
Download programme for this workshop
Published Information from the Workshop
A news article was written by Kathryn Knight, Jonathan Leslie, Daniel Garcia de la Serrana and Jonas von Hofsten and was published in The Journal of Experimental Biology in August 2011.
Organisers & Speakers
Simon Hughes  
Kings College London, UK
Ian Johnston  
University of St Andrew's, Scotland
Øivind Andersen  
University of Life Sciences, Aas, Norway
Terry Bradley  
University of Rhode Island, Kingston, USA
Peter Currie  
Monash University, Clayton, Australia
Robert Devlin  
Center for Aquaculture and Environmental Research, West Vancouver, Canada
Stephen Devoto  
Wesleyan University, Connecticut, USA
Shao-Jun (Jim) Du  
University of Maryland, Baltimore, USA
Cunming Duan  
University of Michigan, Ann Arbor, USA
Jorge Fernandes  
University of Nordland, Bodo, Norway
Trina Galloway  
SINTEF, Oslo, Norway
Joaquim Gutierrez  
University of Barcelona, Spain
Clarissa Henry  
University of Maine, Orono, USA
Philip Ingham  
Institute of Molecular and Cell Biology, Proteos, Singapore
Derek Stemple  
Wellcome Trust Sanger Institute, Cambridge, UK
Luisa Valente  
CIMAR, Porto, Portugal
Shugo Watabe  
University of Tokyo, Japan
Monte Westerfield  
University of Oregon, Eugene, USA
Pierre-Yves Rescan  
National Institute for Agricultural Research, Rennes, France
Workshop Photo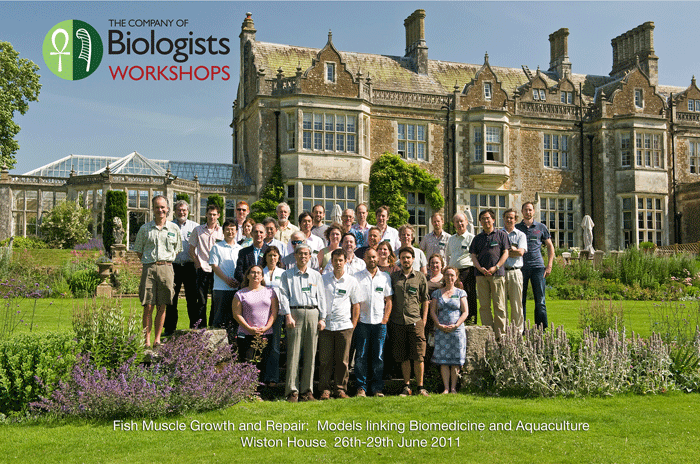 Slideshow
This slideshow requires JavaScript.
Fish Muscle Growth and Repair; Models Linking Biomedicine and Aquaculture
26th – 29th June 2011
Wiston House, Steyning, West Sussex, UK