Inflammaging and Regeneration: Pain or Partnership?
Organisers: Helen Blau and Nadia Rosenthal
Date: 1 - 4 August 2021
Location: Wiston House, UK
The immune system relies on acute inflammation to mitigate infections, clear damaged cells and initiate tissue healing. A transient painful inflammatory response is tightly linked to regeneration, and an appreciation of the significance of this interplay in translational research is rapidly increasing. Moreover, many of the mechanisms that link inflammation to regeneration are rendered dysfunctional by the aging process. The progressive accumulation of senescent cells over time fosters a chronic milieu of inflammation termed "inflammaging", leading to poor tissue repair and degenerative disease.
Age-related changes in immunity are characterized by a combination of adaptive immunity impairment and a persistent inflammatory response, which contribute to the progression of age-associated diseases that drives the aging process. Moreover, acute inflammatory responses to pathogens may be weakened in aging, leading to increased susceptibility to infection. We have an incomplete picture of the hierarchies in immune determinants that orchestrate effective tissue regeneration, and the divergent immune phenotypes that derail these processes.
This Workshop will bring together experts in two communities –immunology and regeneration — to explore the mechanisms underlying immune-mediated tissue turnover, adaptation and repair, and the complex remodeling of the immune system associated with aging. We will focus on the paradoxical need for transient inflammation in the regenerative process and co-existence of chronic inflammation and immunodeficiency that accompanies tissue senescence; the cellular and molecular cascades that allow responding cells to proliferate and either induce healthy healing or cause scarring; the age-related changes in macrophage polarization dynamics and adaptive immune responses that drive immune and stromal cells to both initiate and terminate healing responses; and the potential to target the regenerative functions that go awry with immunomodulators and senolytics. Designing interventions for therapeutic purposes is particularly challenging in the setting of aging, where homeostatic replacement of healthy tissue has been distorted, requiring a synergy of immunology and regenerative biology disciplines and approaches.
Organisers & speakers
Helen Blau Stanford University, USA
Nadia Rosenthal The Jackson Laboratory, USA
Peter Adams Sanford Burnham Prebys Medical Discovery Institute, USA
Judith Campisi Buck Institute for Research on Aging, USA
Stefanie Dimmeler University of Frankfurt, Germany
Georg Duda Charité, Germany
Sabine Eming University of Cologne, Germany
Jan H.J. Hoeijmakers Erasmus Medical Center, The Netherlands
Merixtell Huch Max Planck Institute of Molecular Cell Biology and Genetics, Germany
Paul Martin University of Bristol, UK
Andras Nagy The Lunenfeld-Tanenbaum Research Institute, Canada
Karolina Palucka The Jackson Laboratory, USA
Emmanuelle Passegué Columbia University, USA
Thomas Perlmann Karolinska Institutet, Sweden
Maksim Pilkus University of California Irvine, USA
Fabio Rossi The University of British Columbia, Canada
Julie Segre National Institutes of Health, USA
Jan van Deursen Mayo Clinic, USA
Eric Verdin Buck Institute for Research on Aging, USA
Early-career researchers
This Workshop is now closed to applications.
We still have five funded places available for early-career researchers (usually defined as PhD students, post docs and first-position faculty) to attend this Workshop along with the invited speakers. We just ask that you pay for your own travel costs. If you would like to attend please complete the application form and attach a one page CV, and a letter of support from your supervisor (PhD students and post docs only). If your supervisor would prefer to send the letter directly to us please ask them to email it to workshops@biologists.com
All attendees are expected to actively contribute to the Workshops by asking questions at presentation sessions and taking part in discussions.
At some Workshops, early-career researchers are given additional responsibilities to promote their involvement, such as:
Write a daily blog for the Node
Summarise the previous day's themes to set the scene for the next day's sessions
Present a poster on their research interests
Propose future directions and collaborations
Give a short talk on their research
Make a short two minute video on their experience at the Workshop
Most of these activities would be carried out in pairs or small groups and often with the
support of more senior scientists present.
About Wiston House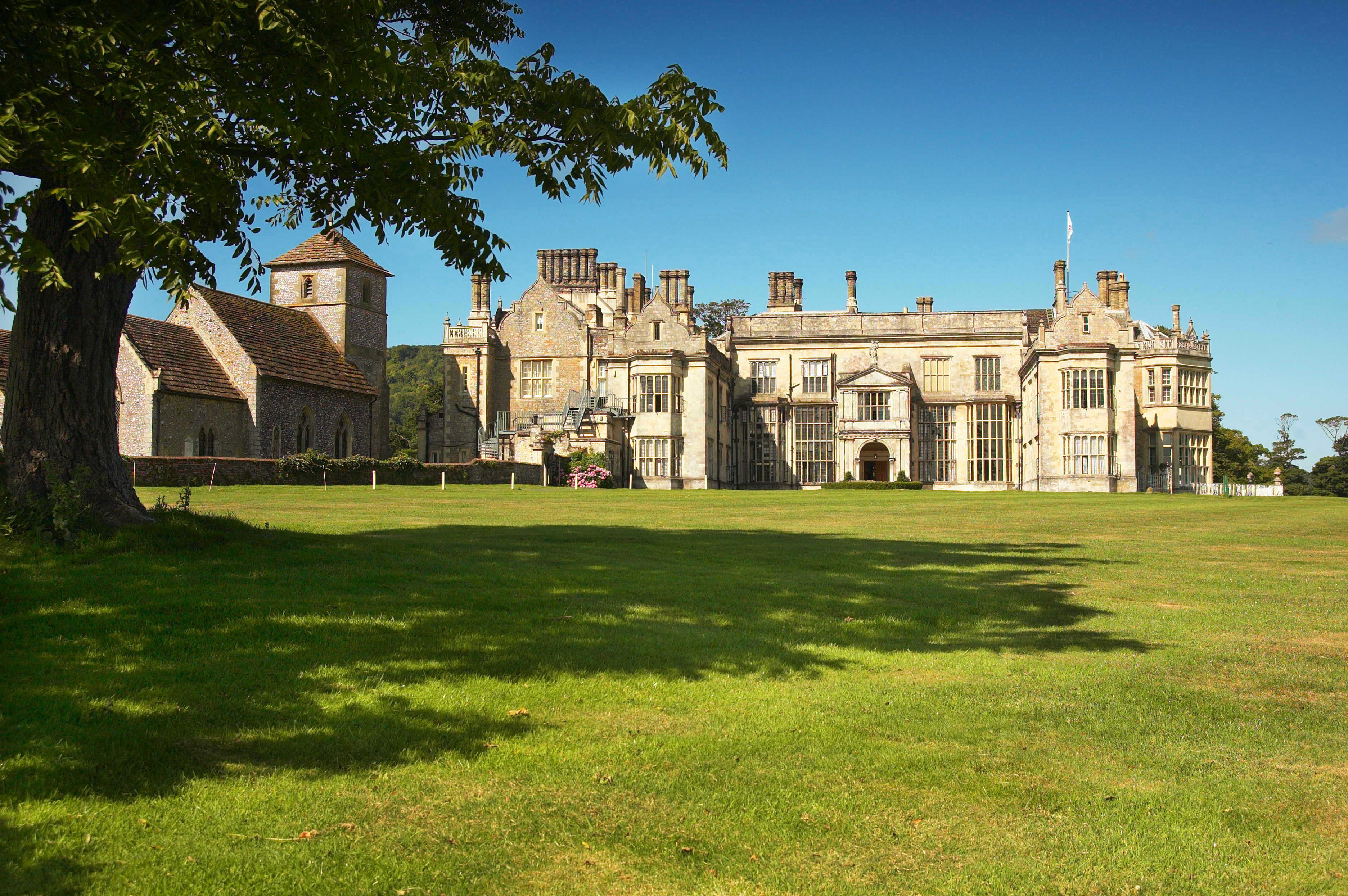 The Workshop will be held at the beautiful Wiston House, which is a 16th century Grade I listed building located at the foot of the South Downs in West Sussex. The house is surrounded by over 6,000 acres of parkland with magnificent views from the mile-long drive.
Wiston House is the home of Wilton Park, one of the world's leading centres for the discussion of key international policy issues. Wilton Park was created in 1946 to help re-establish peace and democracy in Europe as part of an initiative inspired by Winston Churchill. Wiston House has an amazing history and appears in the Domesday Book, the register of English possessions made by William the Conqueror in 1086, 20 years after he won the Battle of Hastings.
Wiston House is 32 miles from Gatwick Airport and 60 miles from Heathrow Airport. The nearest train station is Shoreham-by-Sea, which is a 20 minute taxi ride from Wiston House and takes 1 hour 10 minutes from London Victoria.
Wiston House
Steyning Road
Steyning
West Sussex
BN44 3DZ
Tel: +44 (0) 1903 815020
www.wistonhouse.co.uk