Important information
As the coronavirus pandemic is now having an enormous effect on everyone's lives we appreciate it is a difficult time to be thinking about registering for future meetings.
We would like to take this opportunity to update you all on the initial steps we have taken with regards to registration for the Development Meeting 2020 which is due to take place in the UK in September 2020. We hope that these will ease the pressure on having to commit to the event at this time of uncertainty.
• Registration rate frozen: we have removed the early bird deadline so that everyone will pay this lower rate regardless of when they register. As it stands, the final deadline for registration is 3 June 2020.
• Apply now, pay later: we encourage you to apply now so that you can secure your place at this popular meeting. However, we will be happy for you to register and pay only when the situation is clearer, and we will provide further updates in due course.
We will continue to monitor the situation closely and we will keep you informed of any further steps that we take. We very much hope the Meeting will be able to go ahead in September but will be guided by the latest government and scientific advice.
Should you have any concerns or questions, please contact our Events Team.
From Stem Cells to Human Development
Organisers: James Briscoe, Barbara Treutlein and James Wells
Date: 6 - 9 September 2020
Location: Wotton House, Surrey, UK
This meeting will represent the fourth in our highly successful series of events focussing on human developmental biology. Since the initiation of this series of meetings in 2014, we have witnessed huge progress in the field, with more and more researchers turning to stem cell and organoid systems to investigate development and organogenesis in vitro, as well as increased analysis of human embryos and tissues to understand how these processes occur in vivo. Technological advances such as genome editing, single cell sequencing and improvements in tissue engineering now allow us to delve more deeply into the conserved and divergent processes underlying human development. Such knowledge is essential to underpin translational research into developmental disorders, to develop cell and tissue therapies, and to understand the origins and evolution of our own species.
As previously, this meeting brings together researchers working on a diverse set of questions – from early cell fate choices in the human embryo to tissue organogenesis, from genomics and epigenomics to the evolution of human traits. Despite this breadth of interests, the scientists involved are united by common challenges associated with working with human cells and tissues, and by a common goal to understand the similarities and differences between human development and that of other species.
Organisers & speakers
Shuibing Chen
Weill Cornell Medicine, USA
Kevin Eggan
Harvard Stem Cell Institute, USA
Jianping Fu
University of Michigan, USA
Mingxia Gu
 Stanford University, USA
Meritxell Huch
Max Planck Institute of Molecular Cell Biology and Genetics, Germany
Matthew Hurles
Wellcome Sanger Institute, UK
Wieland Huttner
Max Planck Institute of Molecular Cell Biology and Genetics, Germany
Frank Jacobs
Swammerdam Institute for Life Sciences, The Netherlands
Karl
Koehler
 Boston Children's Hospital
Madeline Lancaster
MRC Laboratory of Molecular Biology, UK
Hanna Mikkola
UCLA Molecular Biology Institute, USA
Samira Musah
Duke University, USA
Christine Mummery
Leiden University, The Netherlands
Kathy Niakan
The Francis Crick Institute, UK
Giorgia Quadrato
 University of Southern California, USA
Maike Sander
Institute for Genomic Medicine, USA
Pontus Skoglund
The Francis Crick Institute, UK
Azim Surani
Wellcome Trust Cancer Research UK Gurdon Institute, UK
Margherita Yayoi Turco
University of Cambridge, UK
Ludovic Vallier
University of Cambridge, UK
Wei Xie
Tsinghua University, China
Registration packages
The fees include;
Registration and meeting costs
3 nights' accommodation (Sunday to Wednesday) in an en-suite room with single occupancy
All meals (Sunday lunch to Wednesday lunch inclusive) and coffee breaks
Use of the leisure facilities at Wotton House
Delegate pack and programme
It is expected that all attendees will stay for the duration of the Meeting.
| | | | |
| --- | --- | --- | --- |
| | PhD students /postdocs | Academia | Industry |
| Rate until 3 June 2020 | £795 | £895 | £1095 |
Venue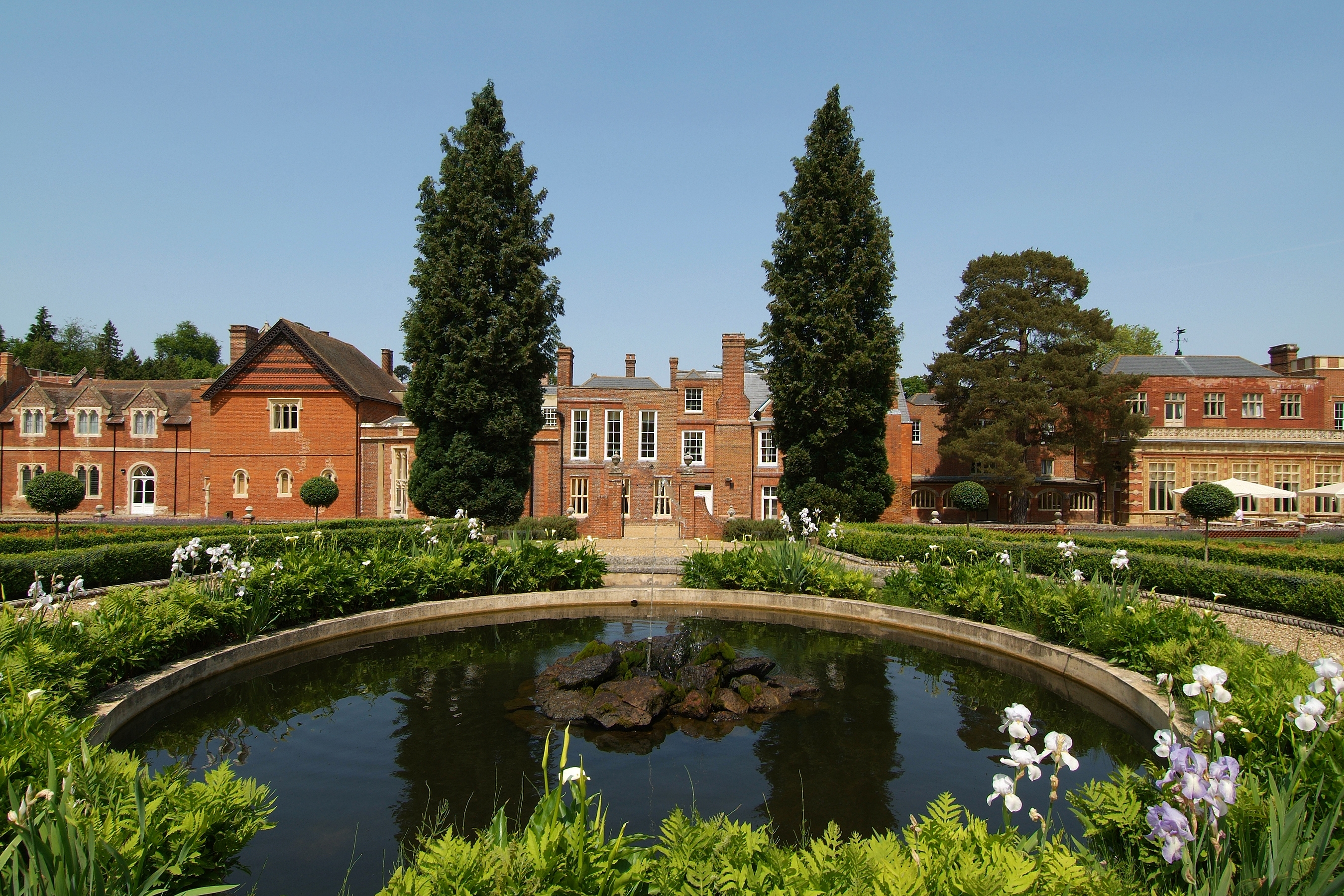 Wotton House
De Vere Wotton House hotel, near Dorking in Surrey, is an estate like no other. Built in the 17th century, the house was once the seat of the Evelyn family, and is set in sweeping grounds of over 13 acres – including Italian gardens, manicured lawns and Roman-style temples.
Wotton House boasts a mix of original features and 21st century style, and the entire venue has recently been refurbished. Amenities include a gym, heated pool and spa, as well as superfast WiFi throughout the hotel and free-flowing refreshments within the conference area. All meals will be provided in the 1877 Restaurant.
Wotton House is located under an hour's drive from both Gatwick and Heathrow Airports, with fast train connections from Dorking Station to London.