Imaging Cell Dynamics
Organisers: Erika Holzbaur, Jennifer Lippincott-Schwartz, Rob Parton and Michael Way
Date: 14 - 17 May 2023
Location: Pestana Palace Hotel, Lisbon, Portugal
This meeting will be the fourth instalment of our highly successful Cell Dynamics Meeting series, and will focus on 'Imaging Cell Dynamics'. Emphasis will be placed on researchers addressing biological questions using the latest technologies rather than engineers and optical experts developing new microscopes to ensure the meeting still has a cellular focus.
This meeting represents a unique opportunity to bring together many different experts working at the interface between cell biology and imaging who use advanced light and electron microscopy approaches, as well as leading developers of imaging analysis approaches.  With talks from an outstanding list of speakers and selected delegates, we hope to delve further into this important area of research and inspire PIs, postdocs and students.
Topics include:
Super resolution imaging
Correlative light and electron microscopy
Cryo-electron tomography
Organelle dynamics
Membrane trafficking
Cytoskeleton
Neurons and neurodegeneration
Tissue dynamics
Immune response
Organisers & speakers
Erika Holzbaur
University of Pennsylvania, USA
Jennifer Lippincott-Schwartz
HHMI Janelia Research Campus, USA
Rob Parton
University of Queensland, Australia
Michael Way
The Francis Crick Institute, UK
Tal Arnon
University of Oxford, UK
Francesca Bottanelli
Freie Universität Berlin, Germany
Lucy Collinson
The Francis Crick Institute, UK
Gaudenz Danuser
University of Texas Southwestern, USA
Meng-meng Fu
University of California, Berkeley, USA
Ricardo Henriques
Instituto Gulbenkian de Ciência, Portugal
Wanda Kukulski
University of Bern, Switzerland

Melike Lakadamyali
University of Pennsylvania, USA
Christophe Leterrier
CNRS-Aix Marseille University, France
Suliana Manley
EPFL, Switzerland
Caren Norden
Instituto Gulbenkian de Ciência, Portugal
Verena Ruprecht
Centre for Genomic Regulation, Spain
Hari Schroff
HHMI Janelia Research Campus, USA
Yannick Schwab
European Molecular Biology Laboratory, Heidelberg, Germany
Erdinc Sezgin
Karolinska Institutet, Sweden
Daria Siekhaus
Institute of Science and Technology Austria, Austria
Yvette Wong
Northwestern University, USA
Meeting photo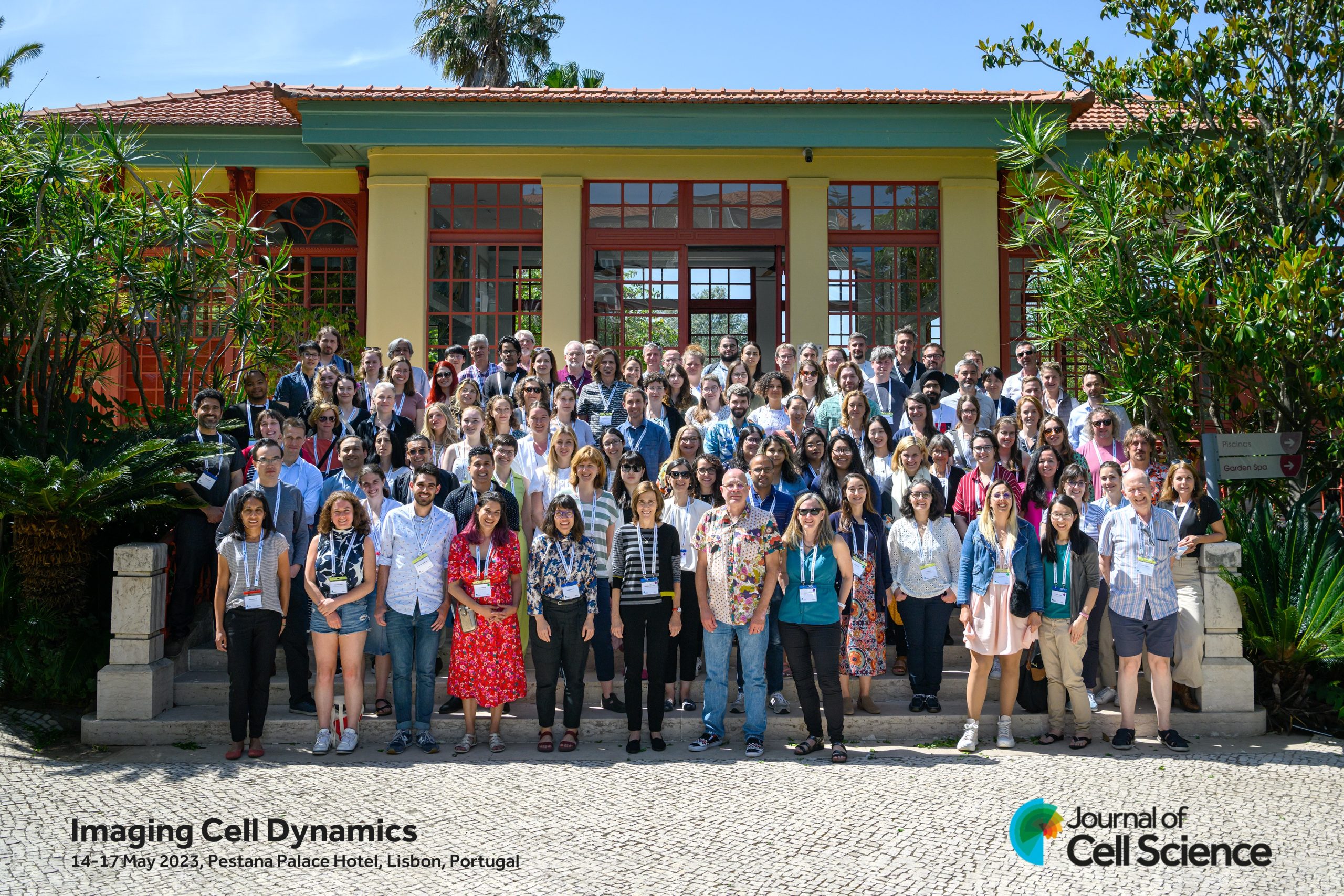 Meeting photo gallery
This slideshow requires JavaScript.
Pestana Palace Hotel
Pestana Palace Hotel  is located in a restored 19th century palace in the historic quarter in Lisbon. It is a beautiful 5 star hotel with 193 bedrooms, a spa, fitness centre and indoor and outdoor swimming pools. The hotel is surrounded by stunning gardens with some plants that are considered to be national monuments.
The hotel is close to some of the city's main monuments such as the Tower of Belém, the Belém Cultural Centre, the Jerónimos Monastery, the MAAT (Museum of Art, Architecture and Technology) and the Lisbon Convention Centre.
Registration
The meeting will start with registration and lunch on Sunday 14 May and will finish with a lunch on Wednesday 17 May.
The fees will include;
Registration and meeting costs
Three nights' accommodation (Sunday to Wednesday) in an en-suite room with single occupancy
All meals (Sunday lunch to Wednesday lunch inclusive), coffee breaks and reception drinks each evening throughout the meeting
Use of the leisure facilities at the Pestana Palace Hotel
This meeting is an in-person event and we would like to encourage as many delegates as possible to join us at Pestana Palace, however there will also be an online option comprising livestreaming and recording of presentations. The recorded presentations will be made available during the meeting and for four weeks afterwards. Those attending online will be able to communicate with other delegates via the meeting app and will be able to submit an abstract for consideration for a short talk and/or a poster.
There will be no virtual poster sessions but posters will be available online to be viewed.
| | | | |
| --- | --- | --- | --- |
| | PhD students /postdocs | Academia | Industry |
| Applications received until 16 December 2022 | £900 | £1100 | £1300 |
| From 17 December – 31 March 2023 | £1100 | £1300 | £1500 |
| Online  | £325 | £425 | £525 |
Please email jcs23meeting@biologists.com if you have any questions.
Key dates
Early bird deadline for applications: 16 December 2022
Abstract submission deadline: 3 March 2023
Final registration deadline: 31 March 2023
Image credit: "The Vimentin Cytoskeleton" Andrew Moore, Howard Hughes Medical Institute, USA