Blood disorders: models, mechanisms and therapies
Organisers: Monica Justice, Nancy Speck, Paresh Vyas and Leonard Zon
Date: 29 September - 1 October 2019
Location: Joseph B. Martin Conference Center, Boston, USA
Advancing basic research findings to the clinic remains a daunting task. Researchers in the field of hematopoiesis have made significant progress in this regard by taking discoveries from model organisms to the clinic. Such advances, including bone marrow transfers, stem cell replacements and immunotherapies, have also had a large impact on the treatment of non-blood disorders.
This meeting on blood disorders and their treatment, organised by the journal Disease Models & Mechanisms, is curated by Editor-in-Chief Monica Justice, Nancy Speck, Paresh Vyas and Leonard Zon. The meeting will bring together diverse front-line researchers, stimulating discussions across basic research and clinical disciplines, and fostering collaborative links among researchers.
Talks will feature basic research advances acquired across multiple model organisms, as they are applied to human blood disorders. A primary aim is to promote knowledge of therapies or drug discovery that has been developed pre-clinically to move to a clinical trial.
Topics:
Blood development: mechanisms and pathology
Epigenetic regulation of blood development
Erythropoiesis and red cell disorders
Targeting blood cancers
Clonal hematopoiesis
Manipulating the stem cell niche
Organisers & speakers
Scott Armstrong
Dana-Farber Cancer Institute, USA
Fernando Camargo
Boston Children's Hospital, USA
Peter Campbell
Wellcome Trust Sanger Institute, UK
George Daley
Harvard Medical School, USA
John Dick
University Health Network, Canada
Ben Ebert
Brigham and Women's Institute, USA
Giuliana Ferrari
San Raffaele University Medical School, Italy
Maria Figueroa
University of Miami, USA
Margaret Goodell
Baylor College of Medicine, USA
Trista North
Harvard University, USA
Stuart Orkin
Dana-Farber Cancer Institute, USA
Emmanuelle Passegué
Columbia University Medical Center, USA
Tannishtha Reya
University of California, San Diego, USA
Vijay Sankaran
Harvard Stem Cell Institute, USA
Merav Socolovsky
University of Massachusetts Medical School, USA
Kimberly Stegmaier
Broad Institute, USA
David Traver
University of California, San Diego, USA
Neal Young
National Institutes of Health, USA
Venue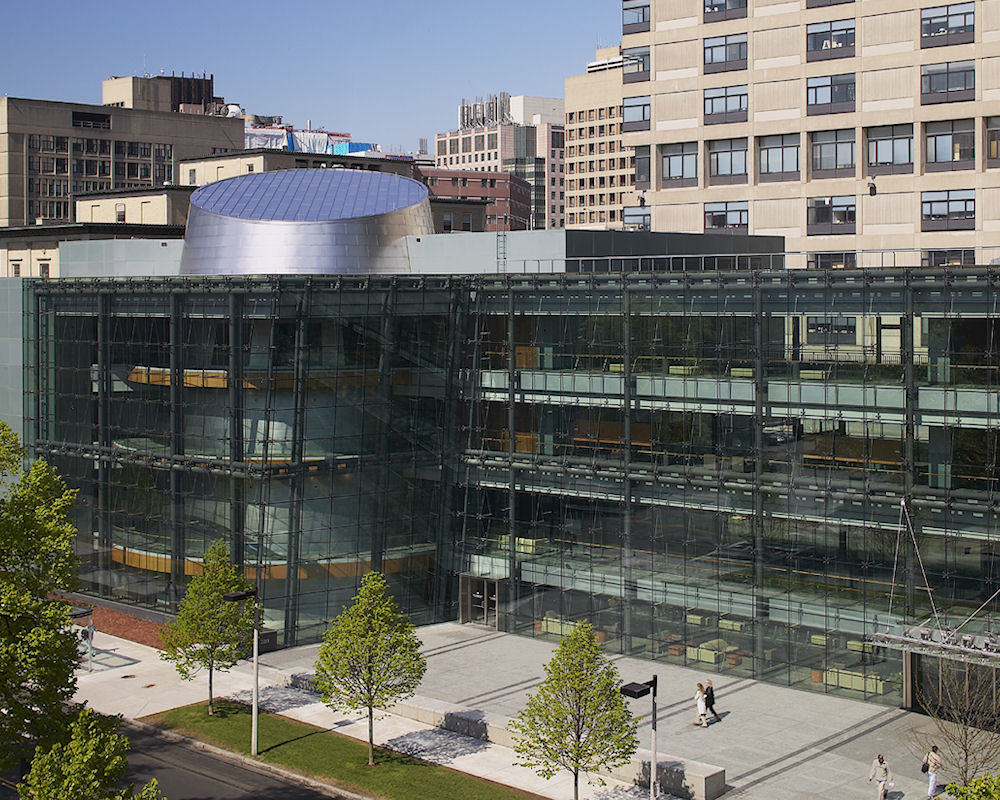 The Joseph B. Martin Conference Center
The Joseph B. Martin Conference Center is a state of the art conference center located within The New Research Building at Harvard Medical School in the heart of Boston's Longwood Medical Area.
The meeting will take place in the Rotunda and will start at 9:00 am  on Sunday 29 September and finish at lunchtime on Tuesday 1 October 2019.
* This meeting is not affiliated with Harvard University, nor is this meeting a Harvard University program or activity.  It is organised by Disease Models & Mechanisms, the Open Access biomedical research journal from The Company of Biologists, a not-for-profit publishing organisation dedicated to supporting and inspiring the biological community.