From stem cells to human development
Organisers: Paola Arlotta, Ali Brivanlou, Olivier Pourquié and Jason Spence
Date: 23 - 26 September 2018
Location: Wotton House, Surrey, UK
THIS MEETING IS NOW FULL – please sign up here for information on future Journal Meetings
This meeting will represent the third in our highly successful series of events focussing on human developmental biology. Since the initiation of this series, in 2014, we have witnessed huge progress in this field, with more and more researchers turning to stem cell and organoid systems to investigate development and organogenesis in vitro, as well as increased analysis of human embryos and tissues to understand how these processes occur in vivo. Technological advances such as genome editing, single cell sequencing and improvements in tissue engineering now allow us to delve more deeply into the conserved and divergent processes underlying human development. Such knowledge is essential to underpin translational research into developmental disorders and to develop cell and tissue therapies.
As previously, this meeting brings together researchers working on a diverse set of questions – from early cell fate choices in the human embryo to tissue organogenesis in all three germ layers, from epigenetic and other mechanisms underlying stem cell pluripotency and differentiation to methods for visualising and analysing the entire human embryo. Despite this breadth of interests, the scientists involved are united by  common challenges associated with working with human cells and tissues, and by a common goal to understand the similarities and differences between human development and that of other species. As well as talks from invited speakers and selected delegates, the meeting will also include a discussion session on the ethical and legal challenges of working with early human embryos, cells and organoid cultures – and how we as a community should address these.
Topics:
Early embryogenesis and germline development
Ectoderm lineages including neural development
Mesoderm lineages
Endoderm lineages
Visualising, mapping and quantifying human embryogenesis
Tissue engineering
Organisers & speakers
Arturo Alvarez-Buylla
University of California, San Francisco, USA
Silvia Cappello
Max Planck Institute of Psychiatry, Germany
Alain Chédotal
Institut de la Vision, France
John Dick
Princess Margaret Cancer Centre, Canada
Tracy Grikscheit
Children's Hospital Los Angeles, USA
Neil Hanley
University of Manchester, UK
Prisca Liberali*
Friedrich Miescher Institute for Biomedical Research, Switzerland
Melissa Little
Murdoch Children's Research Institute, Australia
Robin Lovell-Badge#
The Francis Crick Institute, UK
Matthias Lutolf
Ecole polytechnique fédérale de Lausanne, Switzerland
Alfonso Martinez Arias
University of Cambridge, UK
Alexander Meissner
Max Plank Institute for Molecular Genetics, Germany
Antoon Moorman
Academic Medical Centre, The Netherlands
Malin Parmar
Lund University, Sweden
Kathrin Plath
University of California, Los Angeles, USA
Alex Pollen*
University of California, San Francisco, USA
Emma Rawlins
The Gurdon Institute, UK
Mitinori Saitou
Kyoto University, Japan
Christine Seidman
Harvard Medical School, USA
Christopher Walsh
Harvard Medical School, USA
Aryeh Warmflash*
Rice University, USA
Fiona Watt
King's College London, UK
James Wells
Cincinnati Children's Hospital Medical Center, USA
*
These speakers are supported by The Company of Biologists' early-career researcher programme.
#
Discussion leader.
Registration packages
The fees include;
Registration and meeting costs
3 nights' accommodation (Sunday to Wednesday) in an en-suite room with single occupancy
All meals (Sunday lunch to Wednesday lunch inclusive), coffee breaks and one reception drink each evening throughout the meeting
Use of the leisure facilities at Wotton House
Delegate pack and programme
It is expected that all attendees will stay for the duration of the Meeting.
| | | | |
| --- | --- | --- | --- |
| | PhD students /postdocs | Academia | Industry |
| From 1 – 22 June 2018 | £745 | £850 | £1,025 |
Thanks to generous support from the Wellcome Trust, we may be able to offer some financial support for travel costs to applicants from low and middle income countries (see here for a list of eligible countries). If you would like to apply for support, please email us at dev18meeting@biologists.com detailing your likely travel costs.
Venue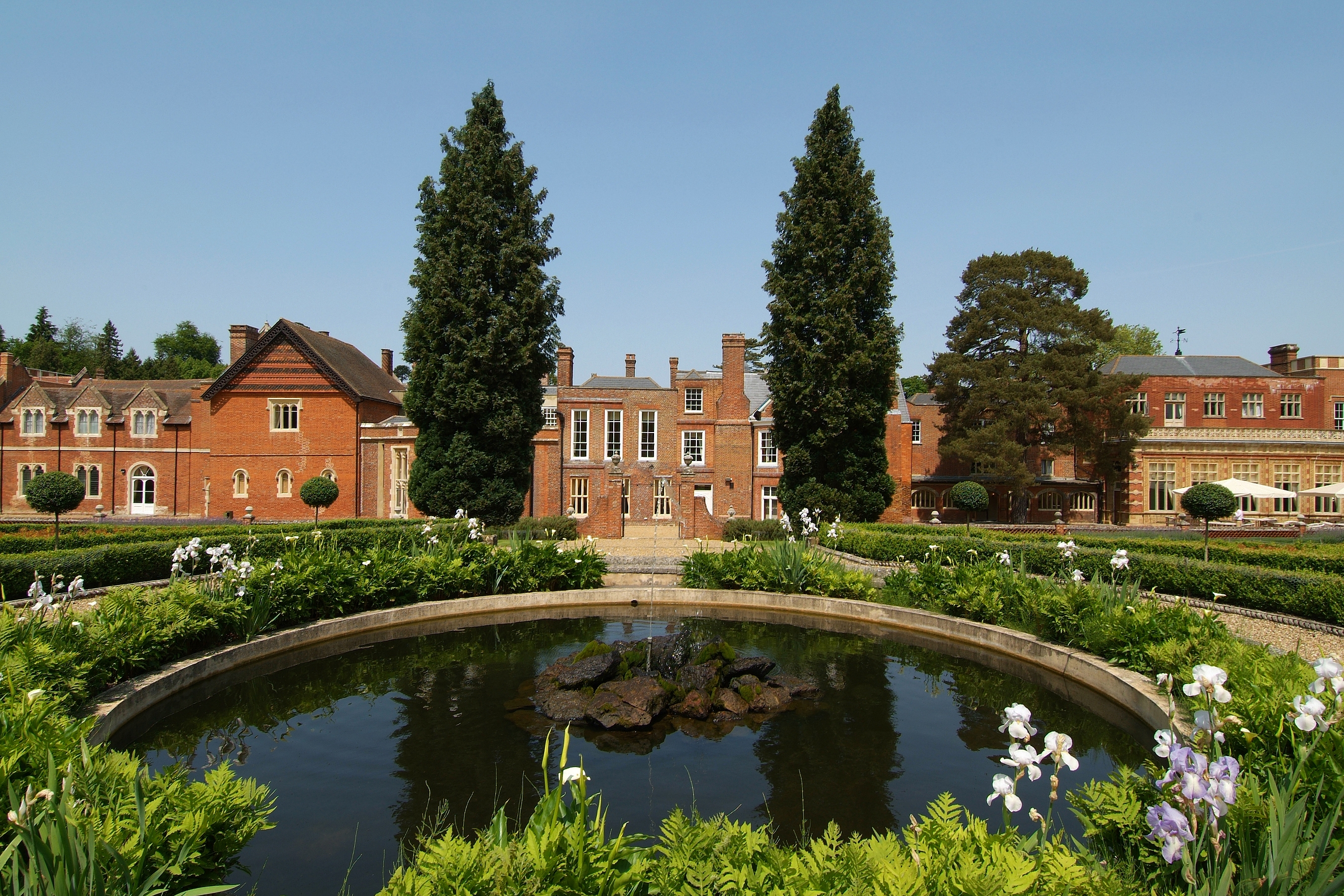 Wotton House
De Vere Wotton House hotel, near Dorking in Surrey, is an estate like no other. Built in the 17th century, the house was once the seat of the Evelyn family, and is set in sweeping grounds of over 13 acres – including Italian gardens, manicured lawns and Roman-style temples.
Wotton House boasts a mix of original features and 21st century style, and the entire venue has recently been refurbished. Amenities include a gym, heated pool and spa, as well as superfast WiFi throughout the hotel and free-flowing refreshments within the conference area. All meals will be provided in the 1877 Restaurant.
Wotton House is located under an hour's drive from both Gatwick and Heathrow Airports, with fast train connections from Dorking Station to London.
Transport
Should you wish to book travel to and from the venue we will be offering the following options on Sunday 23 September 2018;
Dorking Train Station – 12:15 
Transfer time – 10 – 15 minutes.
Cost £7.50 each way.
Gatwick Airport North Terminal – 11:45
Transfer time – 30 – 40 minutes.
Cost £20 each way.
Heathrow Airport Terminal 2 – 11:45
Transfer time – 35 – 45 minutes.
Cost £25 each way.
Cambridge – 09:30
Transfer time – 2hours and 15 minutes.
Cost £30 each way.
On Wednesday 26 September the following return shuttles will be available;
13:30 departure to Heathrow Airport
13:35 departure to Dorking Train Station
13:40 departure to Gatwick Airport
13:45 departure to Cambridge
These shuttle options can be booked on the registration form.