Due to the rapidly evolving COVID-19 pandemic we have made the difficult decision to postpone all of our Workshops until the end of July. This is in response to delegate welfare concerns regarding safety, travel restrictions and quarantines.
We hope to be running our scheduled events from September onwards. We will keep our pages up to date with the latest information.
Should you have any concerns or questions, please contact the  Events Team
Toxic Metabolites in the Biology of Ageing and Cancer
Organisers: KJ Patel and Liz Patton
Date: 15 - 18 November, 2020
Location: Wiston House, UK
Toxic metabolites in our metabolism, diet and in pollution have a major impact on human health. For example, alcohol and sugar toxic metabolites contribute to global mortality, ageing, diabetes, neurodegeneration and cancer. In the past decade, there has been a transformation in our understanding of how toxic metabolites contribute to ageing and disease – where they come from, how organisms protect themselves against them, and how their accumulation can damage certain stem cells.
This Workshop will focus on the biology of toxic metabolites in the ageing process, stem cells and cancer. Specific emphasis will be placed on how metabolites that carry carbonyls (such as aldehydes and ketones) damage stem and cancer cells. A particular area will focus on endogenous aldehydes (such as acteladehyde, formaldehyde and methyl-gyoxal), the enzymes that remove them [aldehyde dehydrogenases (Aldh) and functionally related glutathione-based enzymes such as Adh5 and Glo-1/2]. Further, we will consider how human genetic variation can contribute to metabolite sensitivity, and how mutations in cancer genomes in toxic metabolism pathways can be exploited for therapy.
This Workshop is a first-in-kind that will focus on these reactive carbonyls and their role in ageing and disease. We bring together young and established investigators from basic, clinical and industry science to explore new avenues of how toxic metabolites and associated metabolising enzymes function in disease for the long-term benefit of stem-cell and cancer therapies.
An important outcome of this Workshop is to foster new collaborations and to promote the exchange of ideas on the function of ALDH and related enzymes. The investigators presented here are from a range of disciplines (basic science, clinical and industry) with diverse specialities in genetics, genomics, metabolism, chemistry, biochemistry, structural biology, cancer biology, drug development and animal models.
Organisers & speakers
KJ Patel, MRC Laboratory of Molecular Biology, UK
Liz Patton, University of Edinburgh, UK
Michalis Agathocleous, University of Texas Southwestern Medical Center, USA
Christopher Chang, University of California, Berkeley, USA
James K Chen, Stanford University, USA
John Dick, University Health Network, Canada
Mayumi Fujita, University of Colorado, USA
Juan Garaycoechea, Hubrecht Institute, The Netherlands
Marcus Grompe, Oregon Health & Science University, USA
Thomas Hurley, Indiana University, USA
Daria Mochly-Rosen, Stanford University, USA
Raymond Moellering, University of Chicago, USA
Elena Piskounova, Weill Cornell Medicine, USA
Christopher Schofield, University of Oxford, UK
Caroline Springer, The University of Manchester, UK
Madalena Tarsounas, University of Oxford, UK
Aurelio Teleman, German Cancer Research Center, Germany
Mike Tyers, University of Montreal, Canada
Ashok Venkitaraman, University of Cambridge, UK
Early-career researchers
This deadline date for applications is 5 June 2020.
We offer 10 funded places for early-career researchers to attend this Workshop along with the 20 speakers. We just ask that you pay for your own travel costs. If you would like to attend please complete the application form and attach a one page CV and a letter of support from your supervisor. If your supervisor would prefer to send the letter directly to us please ask them to email it to workshops@biologists.com
All attendees are expected to actively contribute to the Workshops by asking questions at presentation sessions and taking part in discussions, as well as giving a short talk on their research.
At some Workshops, early-career researchers are given additional responsibilities to promote their involvement, such as:
Write a daily blog for the Node
Summarise the previous day's themes to set the scene for the next day's sessions
Propose future directions and collaborations
Make a short 2 minute video on their experience at the Workshop
Most of these activities would be carried out in pairs or small groups and often with the support of more senior scientists present.
About Wiston House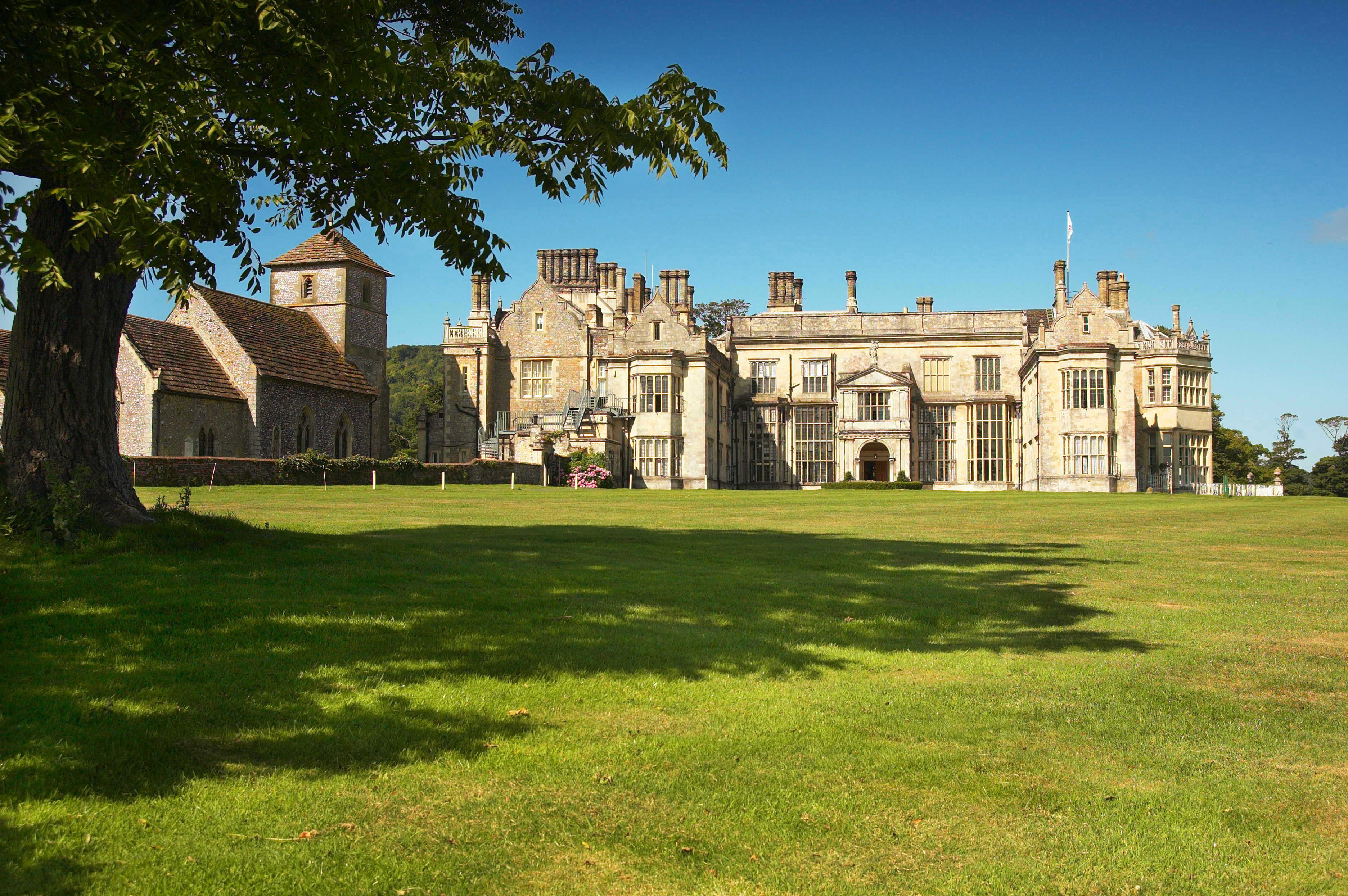 The workshop will be held at the beautiful Wiston House, which is a 16th century Grade I listed building located at the foot of the South Downs in West Sussex. The house is surrounded by over 6,000 acres of parkland with magnificent views from the mile-long drive.
Wiston House is the home of Wilton Park, one of the world's leading centres for the discussion of key international policy issues. Wilton Park was created in 1946 to help re-establish peace and democracy in Europe as part of an initiative inspired by Winston Churchill. Wiston House has an amazing history and appears in the Domesday Book, the register of English possessions made by William the Conqueror in 1086, 20 years after he won the Battle of Hastings.
Wiston House is 32 miles from Gatwick Airport and 60 miles from Heathrow Airport. The nearest train station is Shoreham-by-Sea, which is a 20 minute taxi ride from Wiston House and takes 1 hour 10 minutes from London Victoria.
Wiston House
Steyning Road
Steyning
West Sussex
BN44 3DZ
Tel: +44 (0) 1903 815020
www.wistonhouse.co.uk