Important information
Due to the rapidly evolving COVID-19 pandemic, this Workshop has been postponed in response to delegate welfare concerns regarding safety, travel restrictions and quarantines.
Should you have any concerns or questions, please contact our Events Team.
2020 Vision: Building Bridges in Visual Ecology
Organisers: Eleanor Caves, Sönke Johnsen and Lorian Schweikert
Date: 14 - 17 June 2020
Location: Wiston House, UK
Visual ecology, the study of how animals acquire and respond to visual information in nature, has grown rapidly over the past several decades. Research in this field spans multiple organizational levels, incorporating approaches from molecular biology, biophysics, physiology, evolutionary ecology, behavior and other disciplines. Together, this integrative field has advanced our understanding of fundamental processes, such as the neurobiological basis of behavior, dynamics of co-evolution, and species diversification through sensory drive.
Increasing numbers of scientists from disparate fields incorporate visual ecology into their research, and new techniques are frequently introduced which make the study of vision accessible even to non-experts. While exciting, this growth can make it challenging both to stay informed of developments in other sub-fields and to maintain a working understanding of a variety of new techniques. Therefore, through this workshop, we intend to unite researchers from across the globe to bridge concepts and practices in the study of vision. The "2020 Vision" workshop will combine (1) research lectures by leading researchers in various fields of vision, which will summarize and showcase the state of the field; (2) tutorials by experts in various techniques and methods, allowing for group discussion and collaboration; and (3) contributed talks by promising early career researchers, highlighting new work and fresh perspectives in the field.
The specific aims of this workshop are to:
1. Foster a dialogue across sub-fields in order to develop a theoretical and methodological common ground among visual ecologists.
1a. Explore selected technical and conceptual approaches in the study of vision, for example optical/electrophysiological techniques and models of visual capability.
1b. Highlight ecological and evolutionary approaches in the study of vision, for example phylogenetic comparative methods, as well as genomic and other molecular techniques.
2. Highlight the importance of studying vision from an integrative perspective (genetics to perception), while considering relevant factors external to the eye.
2a. Draw attention to factors beyond the retinal image that influence visual perception (for example, illusory color perception and categorical perception).
2b. Emphasize the necessity of incorporating relevant environmental, cognitive, and behavioral factors in studies of vision (e.g., in situ light environments, signal receiver psychology and physiology, previous experience, discontinuous perception, multimodal integration, etc).
The anticipated outcomes of this meeting are:
1. Generation of several Review/Commentary articles highlighting focal points of the field
2. Initiation of a conversation regarding best practices and standards for various technical and theoretical approaches in the study of vision.
3. Exploration and identification of specific knowledge gaps and areas of importance for increased research effort.
4. New collaborations between diverse group of researchers through open discussion and socialization during the event.
Overall, the Workshops offered by The Company of Biologists offer rare opportunities to bring together both experts and early-career researchers in specific fields of biology. The emphasis on diverse representation and international collaboration by these workshops supports scientific communication on a global scale, a necessity for the future success of the field of visual ecology. We believe that the proposed workshop offers an opportunity to help transform this field, by influencing and educating the upcoming generation of visual ecologists.
Organisers & speakers
Eleanor Caves, Univerity of Exeter, UK
Sönke Johnsen, Duke University, USA
Lorian Schweikert, Florida International University, USA
Kentaro Arikawa, Sokendai-Hayama Graduate University for Advanced Studies, Japan
Karen Carleton, University of Maryland, USA
Thomas Cronin, University of Maryland, USA
Marie Dacke, Lund University, Sweden
Tamara Frank, Nova Southeastern University, USA
Paloma Gonzalez-Bellido, University of Minnesota, USA
Nathan Hart, Macquarie University, Australia
Natalie Hempel de Ibarra, University of Exeter, UK
Almut Kelber, Lund University, Sweden
Laura Kelley, University of Exeter, UK
Nathan Morehouse, University of Cincinnati, USA
Todd Oakley, University of California, Santa Barbara, USA
Daniel Osorio, University of Sussex, UK
Megan Porter, University of Hawai'i, Hawaii
Nick Roberts, University of Bristol, UK
Hannah Rowland, Max Planck Institute for Chemical Ecology, Germany
Martin Stevens, University of Exeter, UK
Mary Caswell Stoddard, Princeton University, USA
Eric Warrant, Lund University, Sweden
Early-career researchers
This Workshop is now full.
We offer 8 funded places for early-career researchers to attend this Workshop along with the 22 speakers. We just ask that you pay for your own travel costs. If you would like to attend please complete the application form and attach a one page CV and a letter of support from your supervisor. If your supervisor would prefer to send the letter directly to us please ask them to email it to workshops@biologists.com
All attendees are expected to actively contribute to the Workshops by asking questions at presentation sessions and taking part in discussions.
At some Workshops, early-career researchers are given additional responsibilities to promote their involvement, such as:
Write a daily blog for the Node
Summarise the previous day's themes to set the scene for the next day's sessions
Present a poster on their research interests
Propose future directions and collaborations
Give a short talk on their research
Make a short 2 minute video on their experience at the Workshop
Most of these activities would be carried out in pairs or small groups and often with the
support of more senior scientists present.
About Wiston House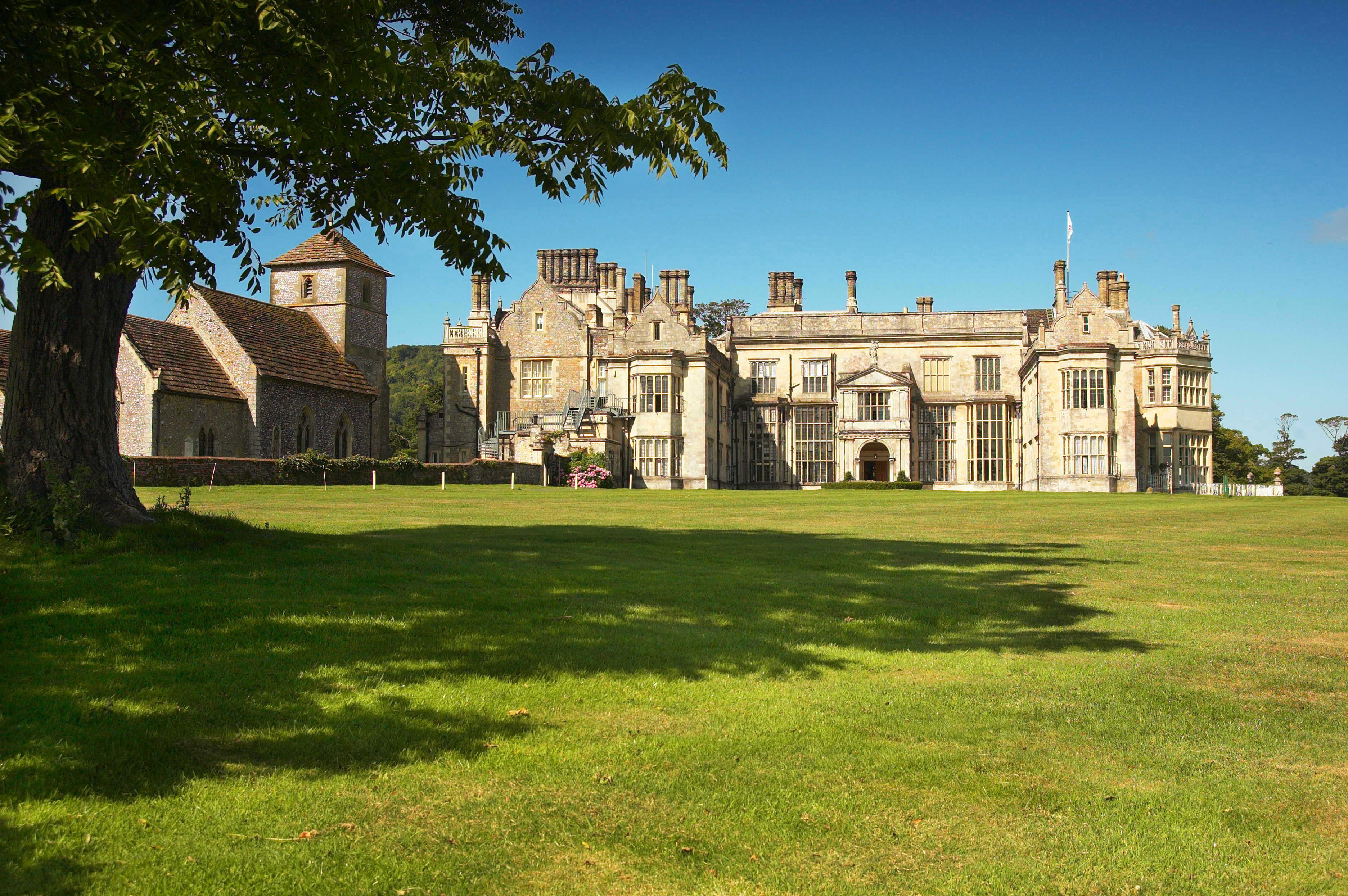 The workshop will be held at the beautiful Wiston House, which is a 16th century Grade I listed building located at the foot of the South Downs in West Sussex. The house is surrounded by over 6,000 acres of parkland with magnificent views from the mile-long drive.
Wiston House is the home of Wilton Park, one of the world's leading centres for the discussion of key international policy issues. Wilton Park was created in 1946 to help re-establish peace and democracy in Europe as part of an initiative inspired by Winston Churchill. Wiston House has an amazing history and appears in the Domesday Book, the register of English possessions made by William the Conqueror in 1086, 20 years after he won the Battle of Hastings.
Wiston House is 32 miles from Gatwick Airport and 60 miles from Heathrow Airport. The nearest train station is Shoreham-by-Sea, which is a 20 minute taxi ride from Wiston House and takes 1 hour 10 minutes from London Victoria.
Wiston House
Steyning Road
Steyning
West Sussex
BN44 3DZ
Tel: +44 (0) 1903 815020
www.wistonhouse.co.uk