New subscriber discounts and highlights include:
40% introductory discount
3 month free trial
prices held for 3 years
free archive up to 1853
23.7mHTML/PDF views 2018
COUNTER compliant
Our journals
At the heart of what we do are our five specialist journals:
About The Company of Biologists
The Company of Biologists is a not-for-profit publishing organisation dedicated to supporting and inspiring the biological community.
We are run by distinguished practising scientists. We exist to profit science, not shareholders.
We inspire new thinking and support the community of biologists.
The focus of our activities is:
publishing leading peer-reviewed journals
facilitating scientific meetings and communities
providing travel grants for young researchers
supporting and funding research societies
From our Chairman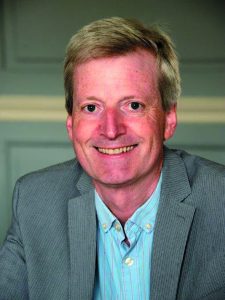 Current Chairman Dunn School of Pathology at the University of Oxford, Professor Matthew Freeman said:
"I am honoured to be the Chairman of The Company of Biologists, a unique, not-for-profit organisation dedicated to supporting biologists and driving the advancement of biology.
Our philosophy means that we invest in the long-term future of biology and the biological community. Our journals, edited by active researchers, are leaders in their fields and enjoy the loyal support of the top scientists in their respective areas."