New subscriber discounts and highlights include:
40% introductory discount
3 month free trial
prices held for 3 years
free archive up to 1853
23.7mHTML/PDF views 2018
COUNTER compliant
Our journals
At the heart of what we do are our five specialist journals:
A message from the Chairman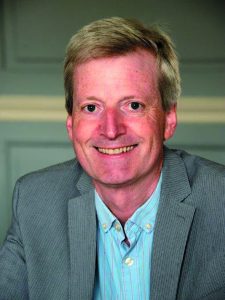 I am proud to serve as Chairman of The Company of Biologists, a unique not-for-profit organisation, supporting biologists and inspiring the biological community. For almost 100 years, our three key operational pillars have been the publication of speciality journals, the provision of grants for scientists and the organisation of subject specific conferences and workshops globally.
We are run by distinguished practising scientists and exist to profit science, not shareholders. This vision allows us to invest in the long-term future of research dissemination and biological community support. Our rigorous quality control has shaped three high quality, high impact, subscription journals and two highly successful open access journals.
To be part of our journey please contact my subscriptions team to discuss how your organisation can access innovative articles for your department or user group.