Important information
Due to the rapidly evolving COVID-19 pandemic, this Meeting has been postponed in response to delegate welfare concerns regarding safety, travel restrictions and quarantines.
We will be rescheduling this Meeting on the 23-26 May 2021 at the Pestana Palace Hotel, Lisbon. We will be aiming to run the Meeting with a similar list of speakers and the same programme if possible. More information will appear on this website soon.
Should you have any concerns or questions, please contact our  Events Team
Cell Dynamics: Host-Pathogen Interface
Organisers: Michaela Gack, Maximiliano Gutierrez, Dominique Soldati-Favre and Michael Way
Date: 17 - 20 May 2020
Location: Wotton House, Surrey, UK
This meeting will be the third instalment of our highly successful Cellular Dynamics Meeting Series, and will focus on 'Host-Pathogen Interface'. Intracellular pathogens highjack and use the cellular systems of their unwilling hosts to ensure their continued survival, replication and spread. The relative simplicity of many pathogens and the ability to manipulate them genetically has made them ideal model systems to analyse fundamental cellular and biological processes, including cell death and innate immunity. This meeting represents a unique opportunity to bring together many different experts working at the interface between cell biology and a diverse range of pathogens. With talks from an outstanding list of speakers and selected delegates, we hope to educate and inspire PIs, postdocs and students and to delve further into this important area of research.
Topics include:
Membrane trafficking and organelles
Phagocytosis and pathogen entry
Cytoskeleton
Innate Immunity and pathogen sensing
Advanced imaging
Autophagy and cell death
Organisers & speakers
Nihal Altan-Bonnet
National Institutes of Health, USA
Sonja Best
National Institutes of Health, USA
Melanie Blokesch
 Swiss Federal Institute of Technology in Lausanne, Switzerland
Sara Cherry
University of Pennsylvania, USA
Friedrich Frischknecht 
University of Heidelberg, Germany
David Holden
Imperial College London, UK
Jae U. Jung
University of Southern California, USA
Robin
May
University of Birmingham, UK
Serge Mostowy
London School of Hygiene & Tropical Medicine, UK
Maria Mota
Institute of Molecular Medicine, Portugal
Mojgan Naghavi
Northwestern University, USA
Florence Niedergang
Institut Cochin, France
Katherine Ralston
University of California, Davis, USA
Felix Randow
MRC Laboratory of Molecular Biology, UK
Craig Roy
Yale School of Medicine, USA
Thierry Soldati
University of Geneva, Switzerland

Isabelle Tardieux Institute for Advanced Biosciences, France
Derek Walsh Northwestern University, USA
Matt Welch University of California, Berkeley, USA
Registration packages
The fees include;
Registration and meeting costs
3 nights' accommodation (Sunday to Wednesday) in an en-suite room with single occupancy
All meals (Sunday lunch to Wednesday lunch inclusive), coffee breaks and one reception drink each evening throughout the meeting
Use of the leisure facilities at Wotton House
Delegate pack and programme
It is expected that all attendees will stay for the duration of the meeting.
| | | | |
| --- | --- | --- | --- |
| | PhD students /postdocs | Academia | Industry |
| From 17 September – 31 December 2019 | £845 | £945 | £1,145 |
| From 1 January – 06 March 2020 | £995 | £1,095 | £1,295 |
Venue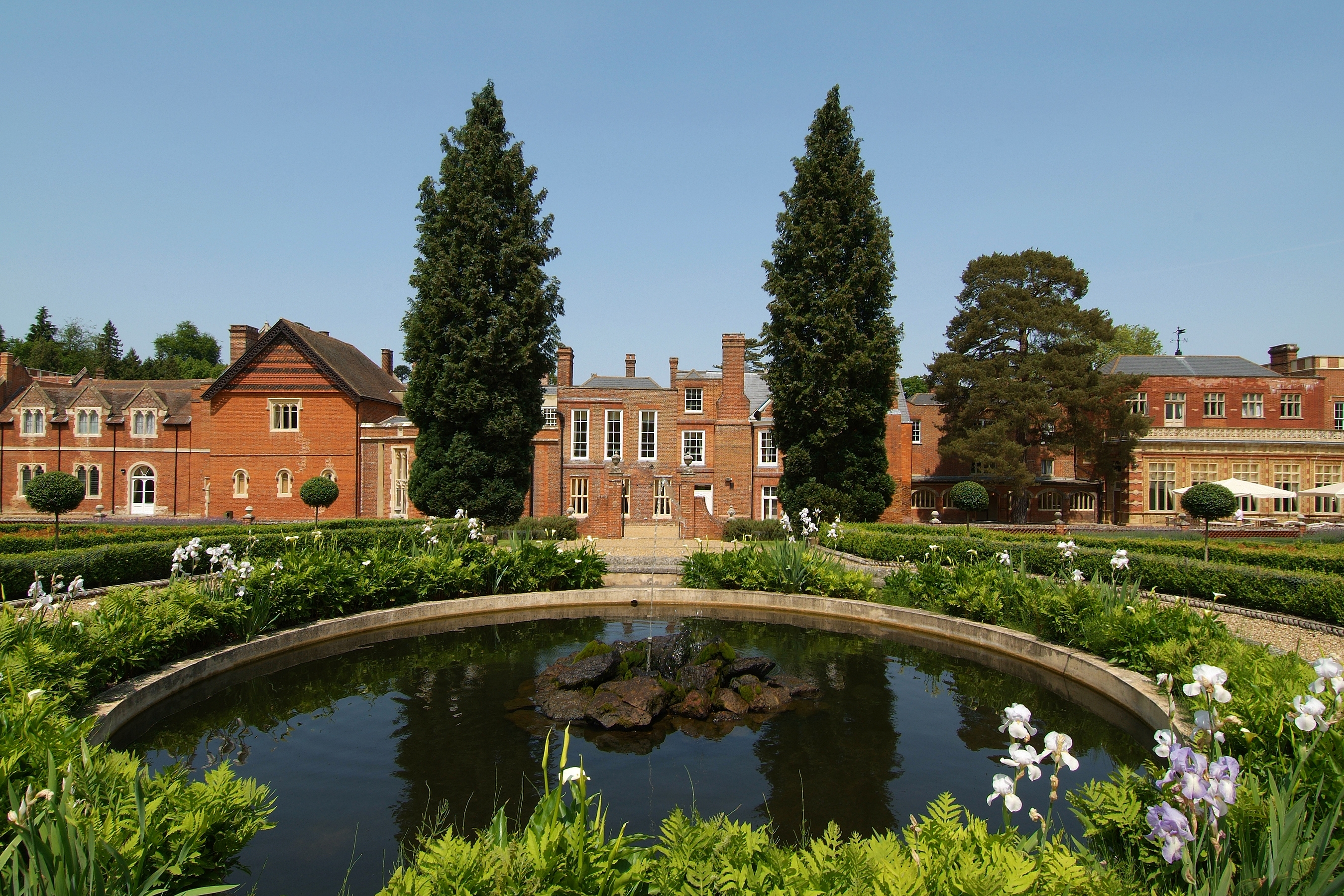 Wotton House
Wotton House, near Dorking in Surrey, is an estate like no other. Built in the 17th century, the house was once the seat of the Evelyn family, and is set in sweeping grounds of over 13 acres – including Italian gardens, manicured lawns and Roman-style temples.
Wotton House boasts a mix of original features and 21st century style, and the entire venue has recently been refurbished. Amenities include a gym, heated pool and spa, as well as superfast WiFi throughout the hotel and free-flowing refreshments within the conference area. All meals will be provided in the 1877 Restaurant.
Wotton House is located under an hour's drive from both Gatwick and Heathrow Airports, with fast train connections from Dorking Station to London.